Why Choose Our Beach Showers?
Sand, salt, dirt or dust slowing you down (or making you walk with a waddle)?
While practically everyone loves the great outdoors, we don't know many people who look forward to the inevitable cleaning up of kids, pets, gear or vehicles post-adventure.
At the very least, we can all agree that sandy feet, mountain bikes caked with mud or even dirty golfing equipment can be a drag. You want to spend your days off enjoying the outdoors, not worrying about where the closest shower or tap is located. And you certainly don't want to end the day with half the beach in your car or a layer of crusty salt between you and your clothes.
 What's an outdoors lover to do?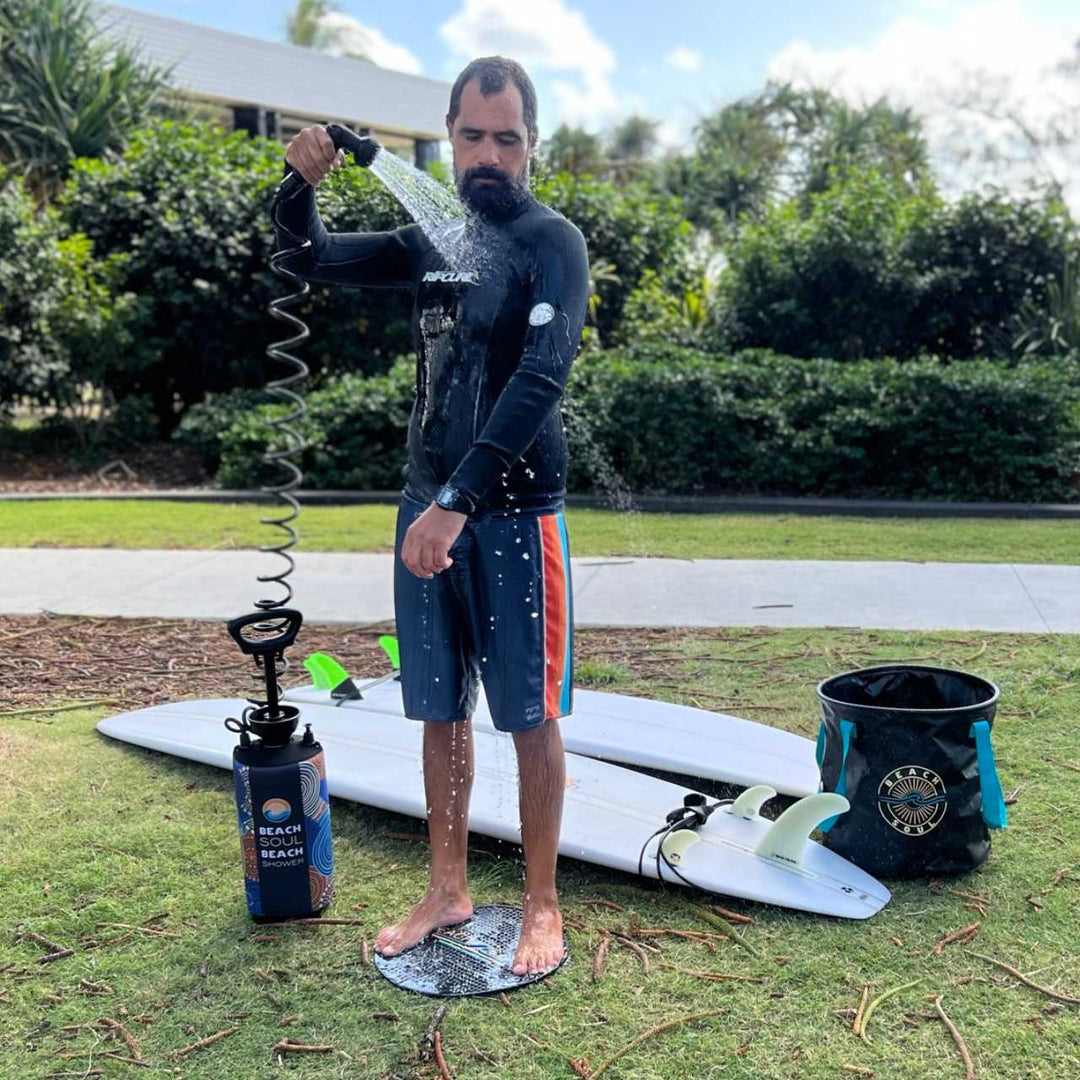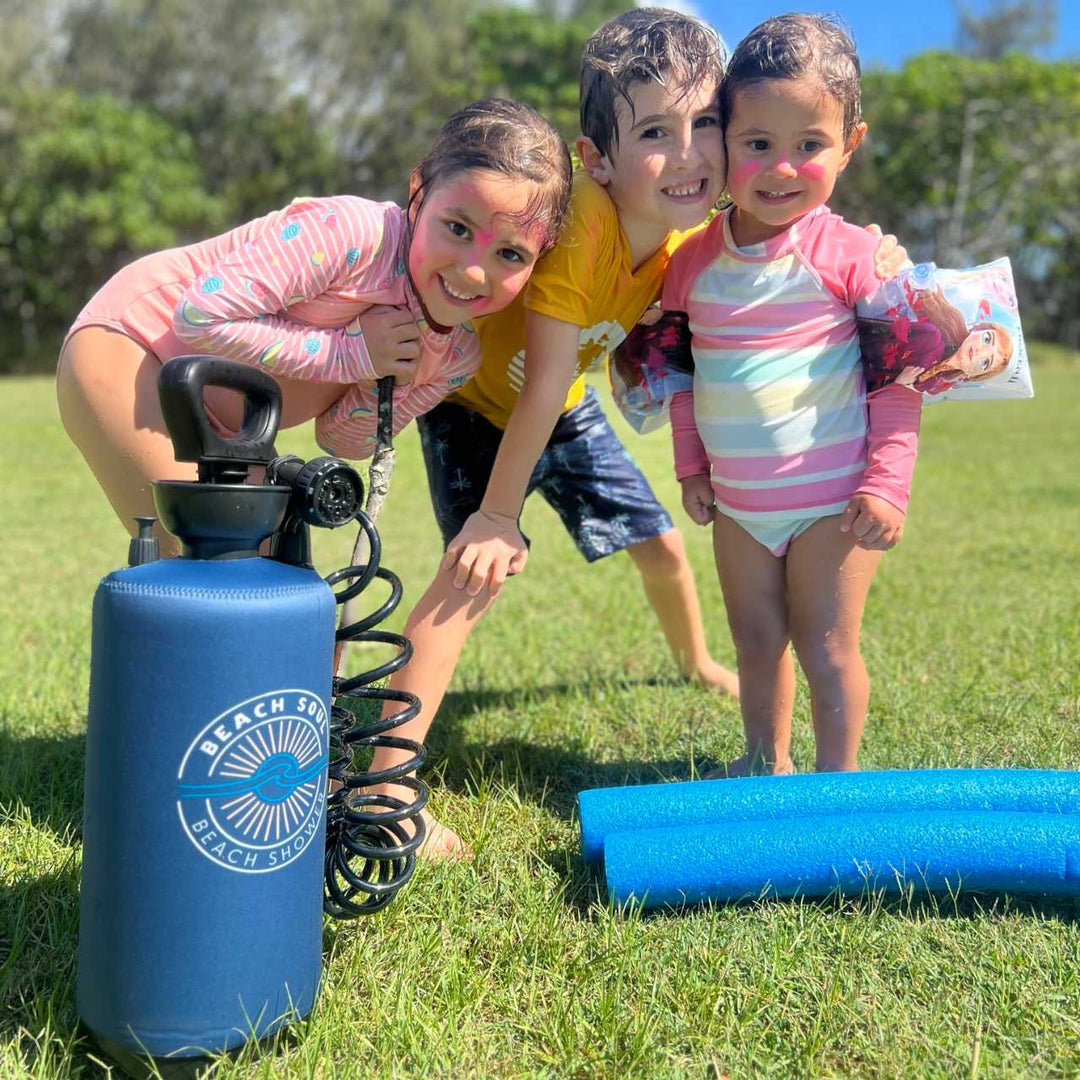 Wash away the only hassle that comes with outdoor adventures… cleaning up!
Don't get us wrong. We love going outside and getting grubby. But as a busy family, the last thing we need is the extra stress that comes with cleaning up after one of our expeditions.
After all, hanging at the beach with the kids, going on family hikes through the bush or heading out to catch a few waves before work should be moments we look forward to, not activities that we dread because of the inevitable clean-up that follows.
This led us to look for a more convenient means to keep our kids, our vehicle and our gear clean as opposed to public showers or taps.
We quickly discovered that the portable showers on the market either needed a battery or power source or they were owned by overseas brands.
What we wanted was something that made our life easier, not more complicated. And something homegrown that helped the local community.
So after rigorous R&D, we built the very first Beach Soul® Beach Shower prototype.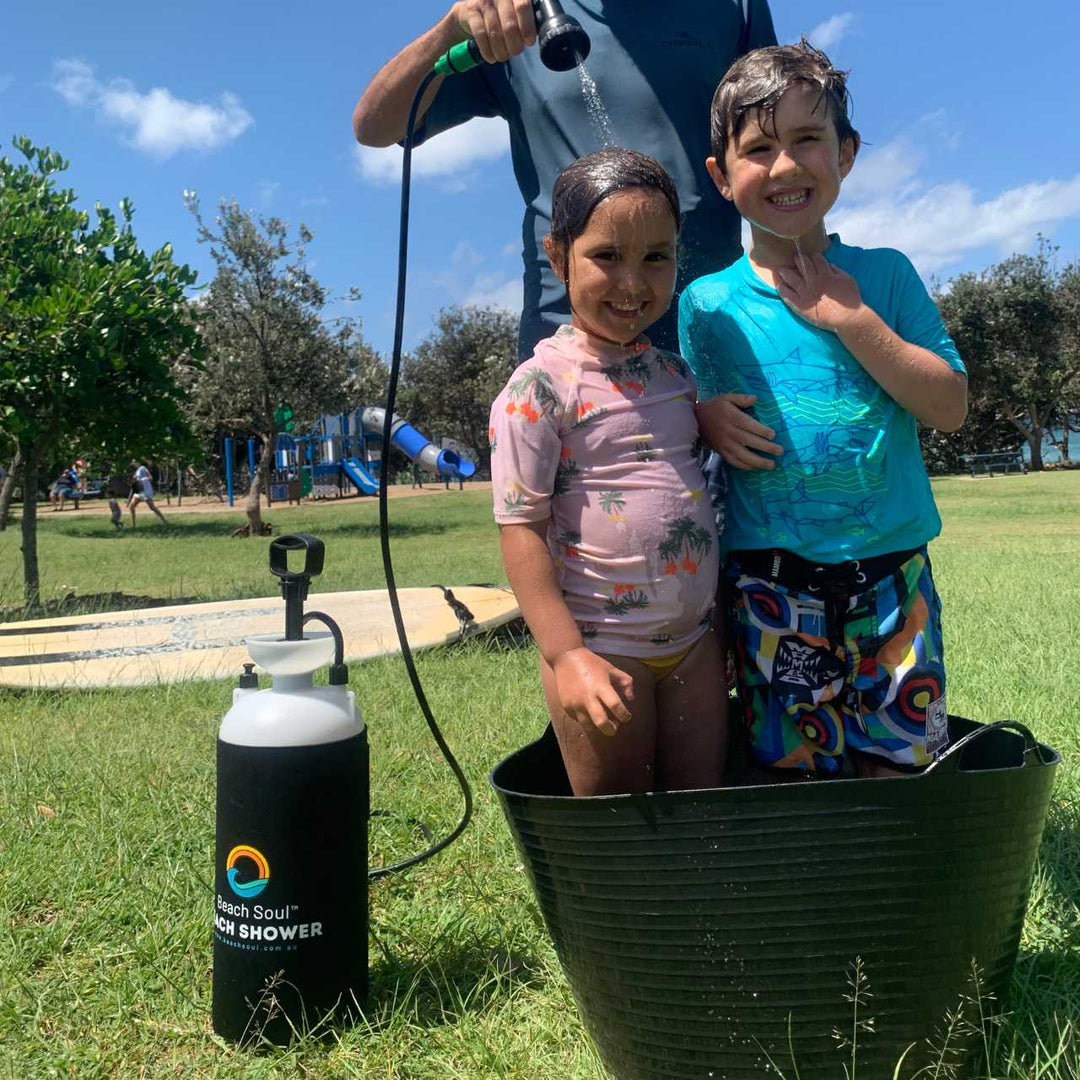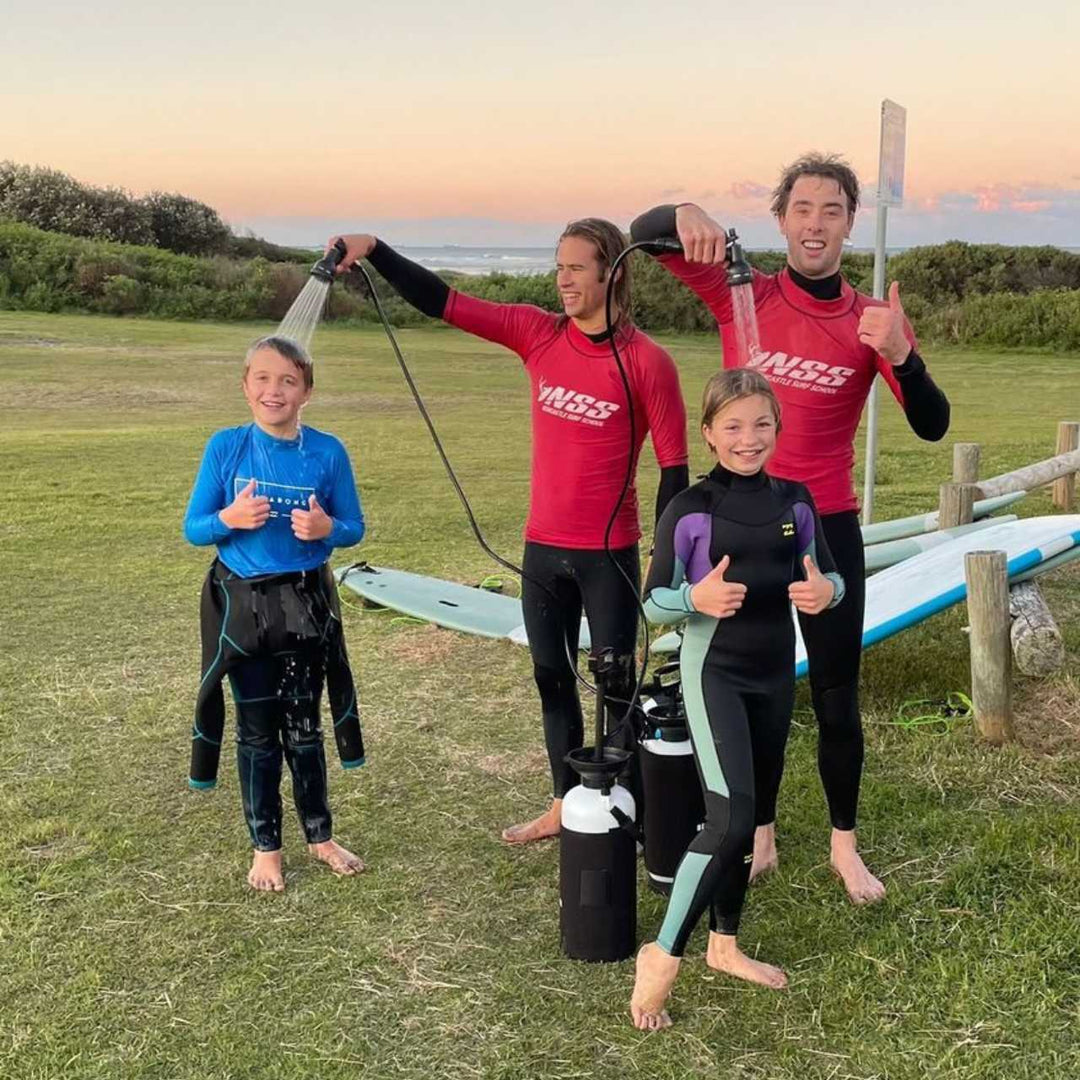 Because enjoying Mother Nature shouldn't feel like a burden
Was it perfect? Heck no.
But we were proud of our little Beach-Shower-that-could. And after selling out of this initial run of products and receiving incredible feedback, we realised that we were onto a game changer!
Our Beach Soul® showers became a useful tool for people just like us. They also allowed us to give back to the community that supported us on our journey with one tree planted for every purchase and local Australian artists given the opportunity to show their talents on our covers - a win for them, a win for you and a win for the local community.
Of course, you might be worried about your Beach Shower becoming just another piece of forgotten travel gear - left to collect dust in your shed or to be stashed away in a hard-to-reach part of your van or ute. To that, we ask:
Do you hate having to hunt around for a public shower or public tap?
Would you prefer to thaw out with a warm shower after a cold winter surf?
Is the inside of your car starting to look more like a beach than the actual beach?
Are you over carting dirty or muddy gear back home in your car?
Do you hate that crusting feeling of air-drying after a day on the beach?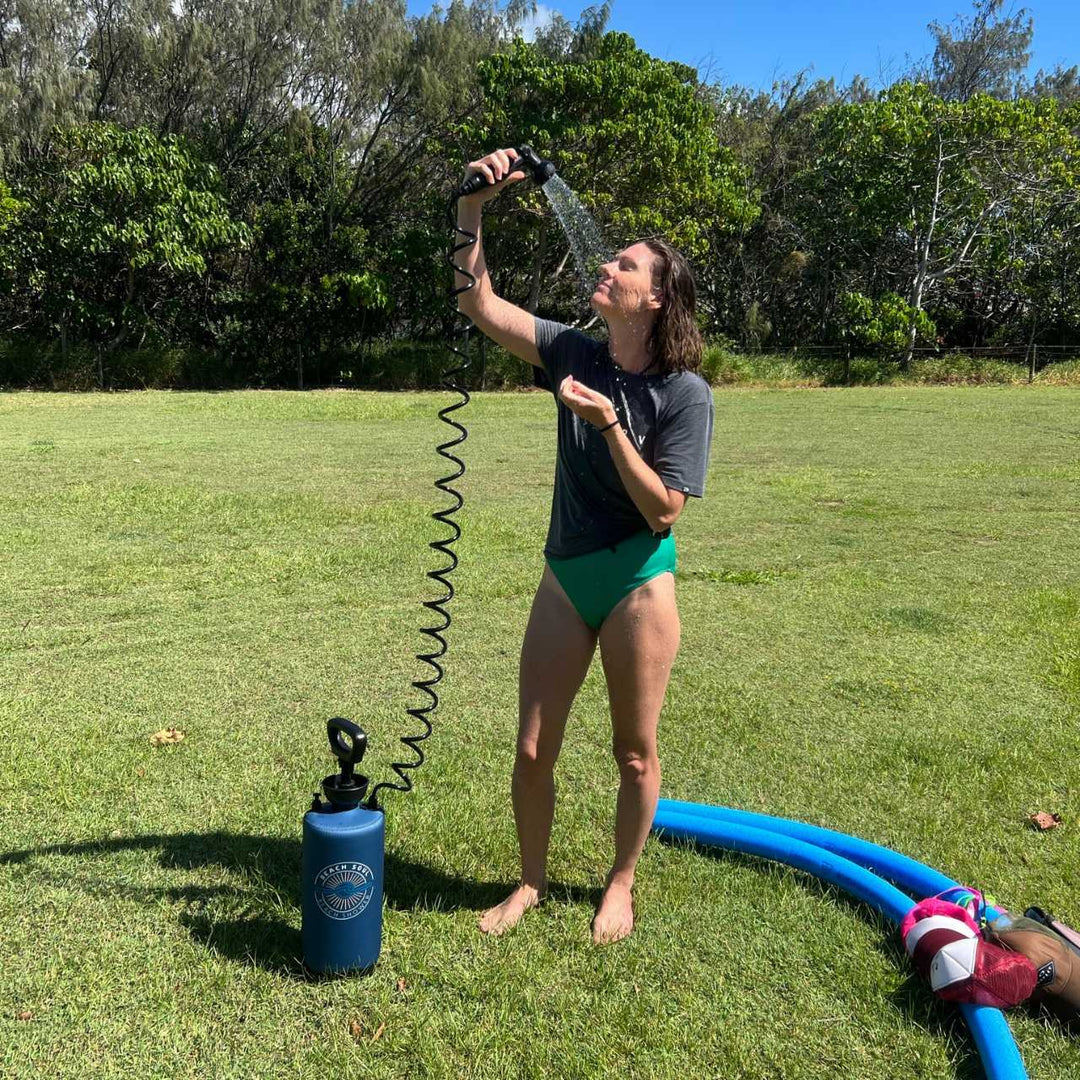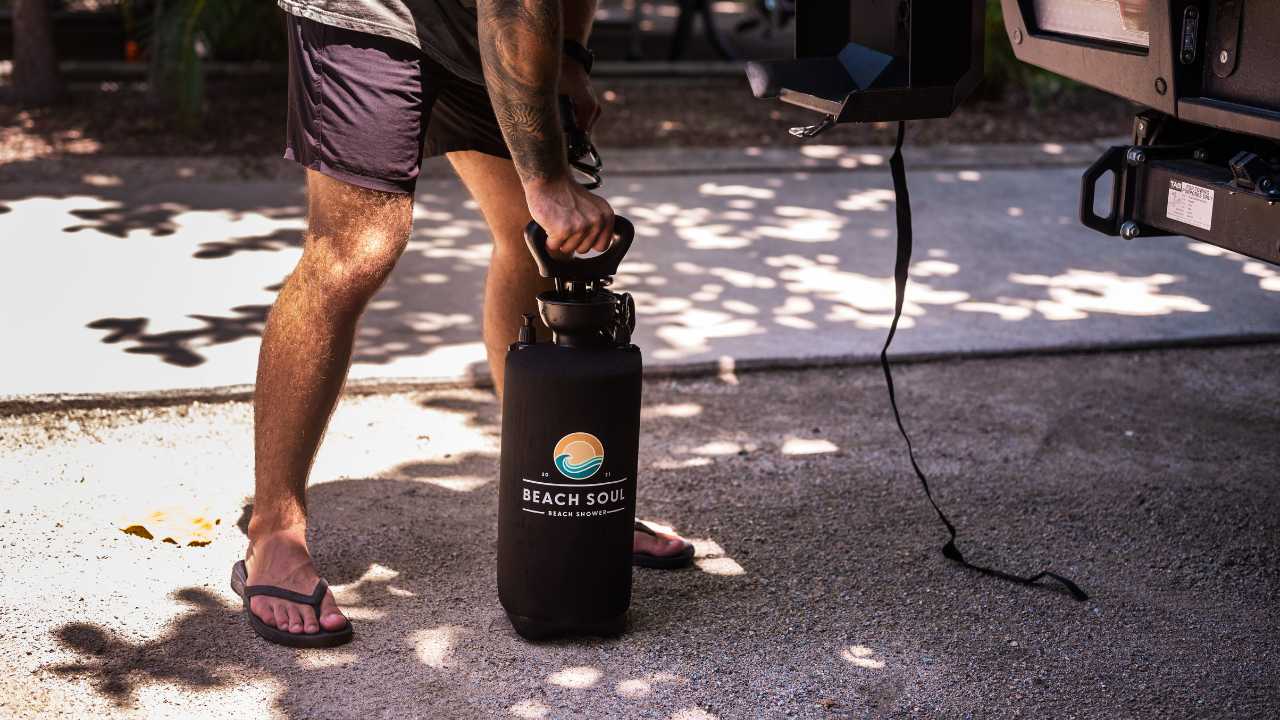 Simple, sturdy, affordable Beach Showers for all
We guarantee that like so many others, the Beach Shower will become a staple in your everyday life.
It makes cleaning the kids off after a fun day at the beach fast and easy. It takes your post-surf carpark game to the next level. And it ensures sand, salt, dust, dirt or mud never add extra stress to your outdoor adventures - all so you can enjoy the simple life with total shower freedom!
Here are a few other reasons why people love our Beach Showers.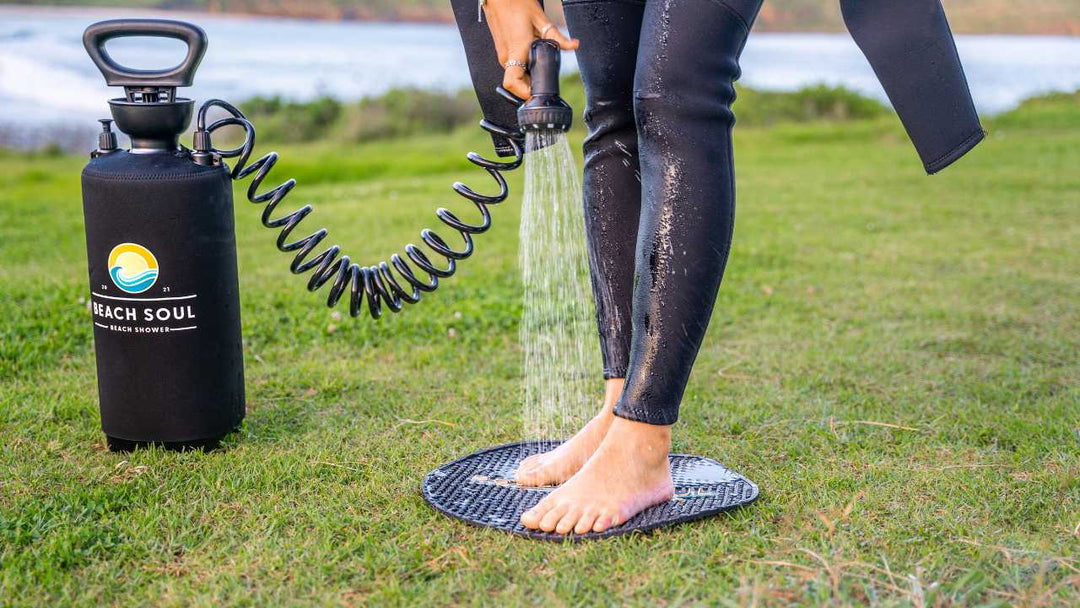 YOU GET A PRODUCT THAT'S EASY TO USE AND BUILD TO LAST
With a sturdy yet simple design and 10 different showerhead modes, our Beach Showers are easy to use and built to last. This means you can focus on enjoying your adventures rather than waste time installing or handling a bulky, high-maintenance portable shower that requires a constant power source.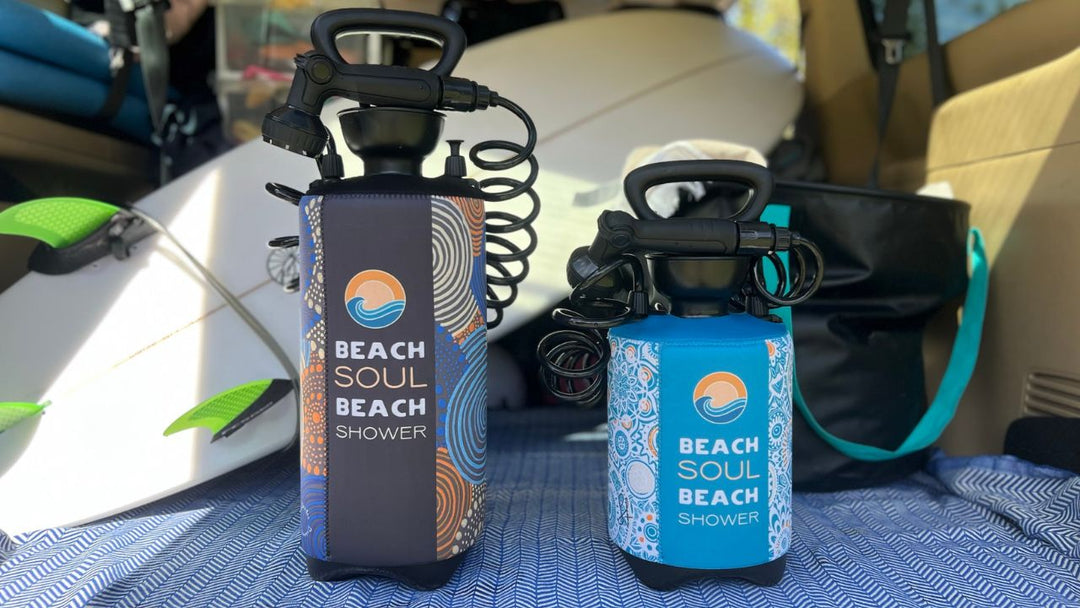 YOU CAN FIND BEACH SHOWERS TO SUIT ALL BUDGETS
With a highly competitive price point, our Beach Showers are great as a treat for yourself or a gift to someone you love. Better yet, with a range of different sizes, you can find one to match your budget. Because total freedom shower is for everyone!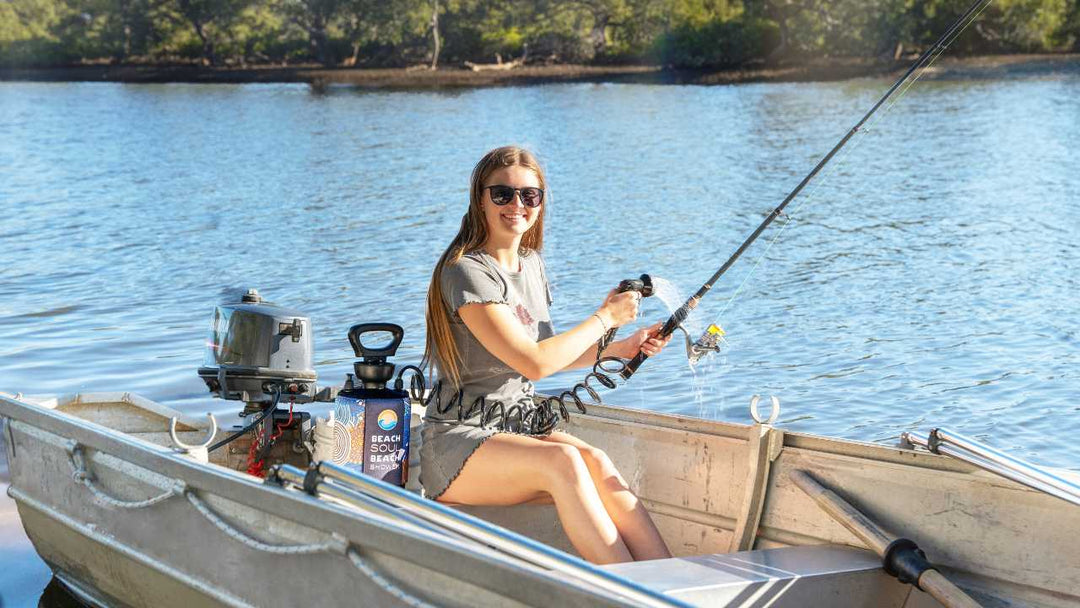 YOU'LL CONNECT WITH LIKE-MINDED INDIVIDUALS WHO SHARE YOUR PASSION FOR THE OUTDOORS
Our customers are all connected by their love for the simple life and the great outdoors. And when you join our friendly tribe, you're essentially promoting a wholesome lifestyle and showing people that being outside is good for the mind, body and (beach) soul!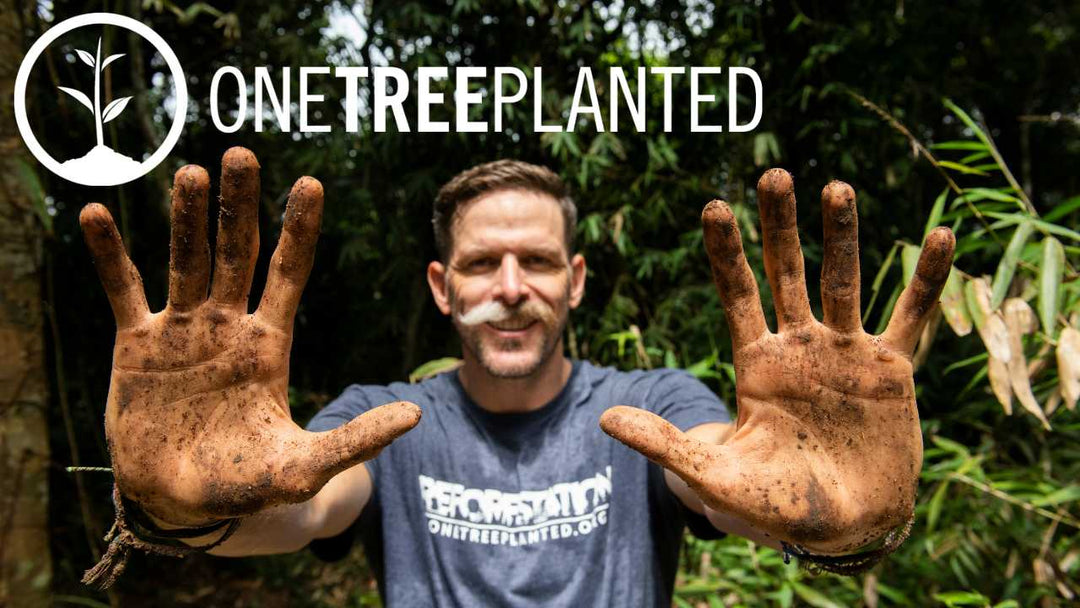 YOU HELP THE LOCAL COMMUNITY AND THE PLANET WITH EVERY PURCHASE
You're not just buying a glorified jerry can and pump - you're buying a product that actively gives back to the Australian community and to global reforestation efforts. With one tree planted for every Beach Shower sold and artwork from local creatives, every purchase is a vote for mum and dad businesses throughout the country and the world.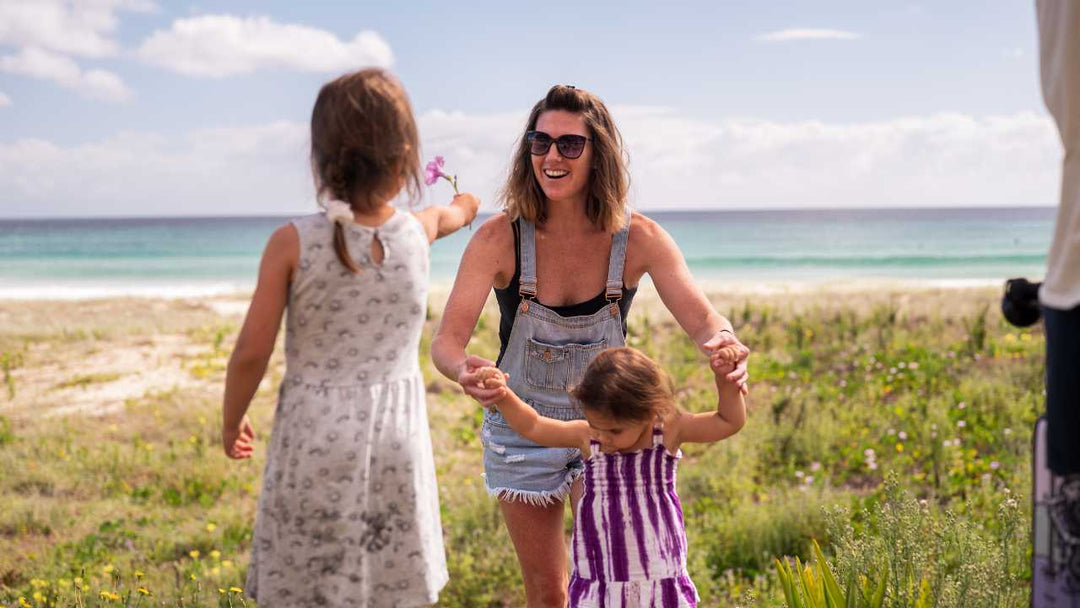 YOU'LL EXPERIENCE 5-STAR CUSTOMER SERVICE WITH EVERY INTERACTION
Hate having to send multiple emails or call incessantly for your questions to be answered? So do we! That's why we've made customer service a core part of the Beach Soul® experience, which means you're treated with respect and given the time of day!