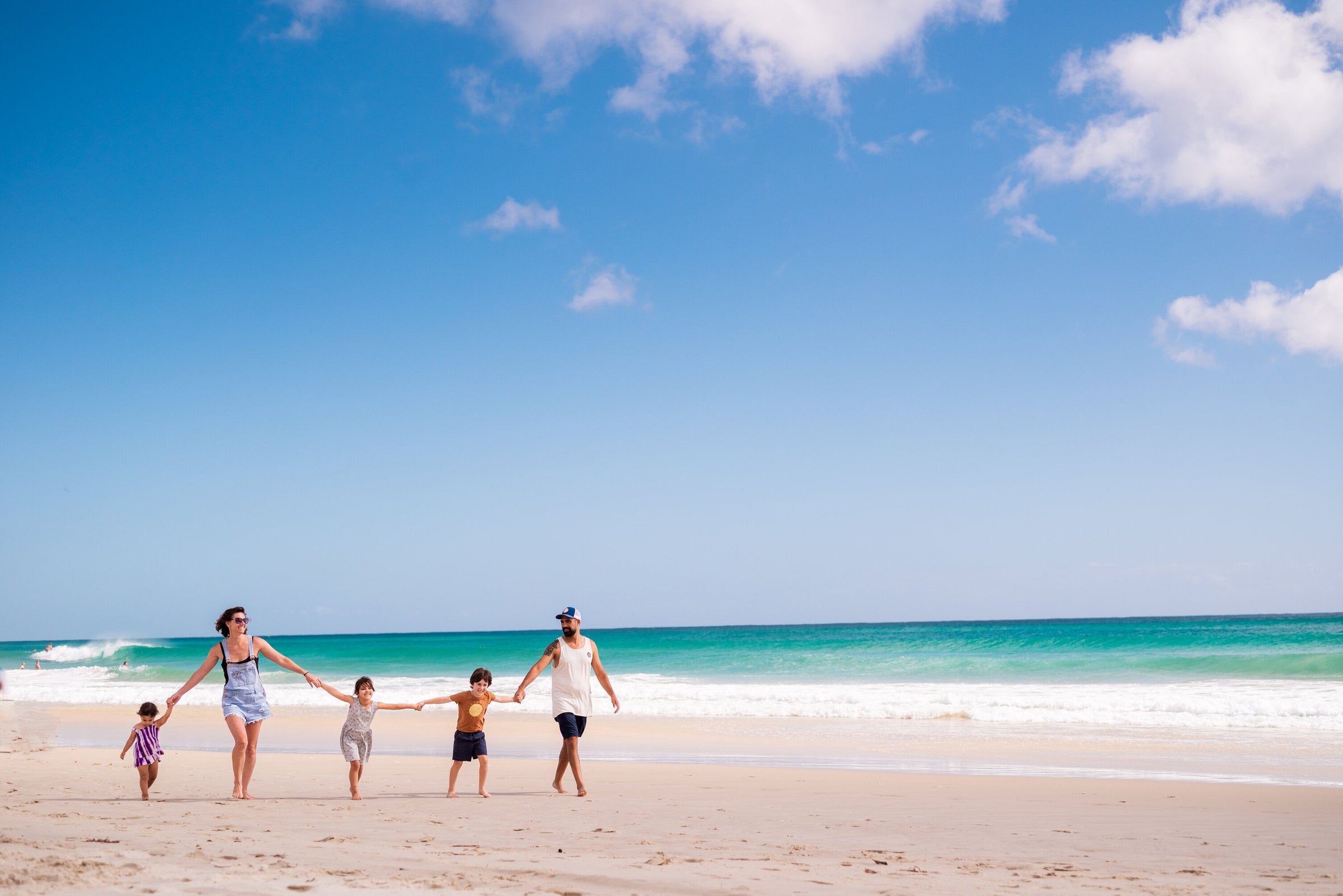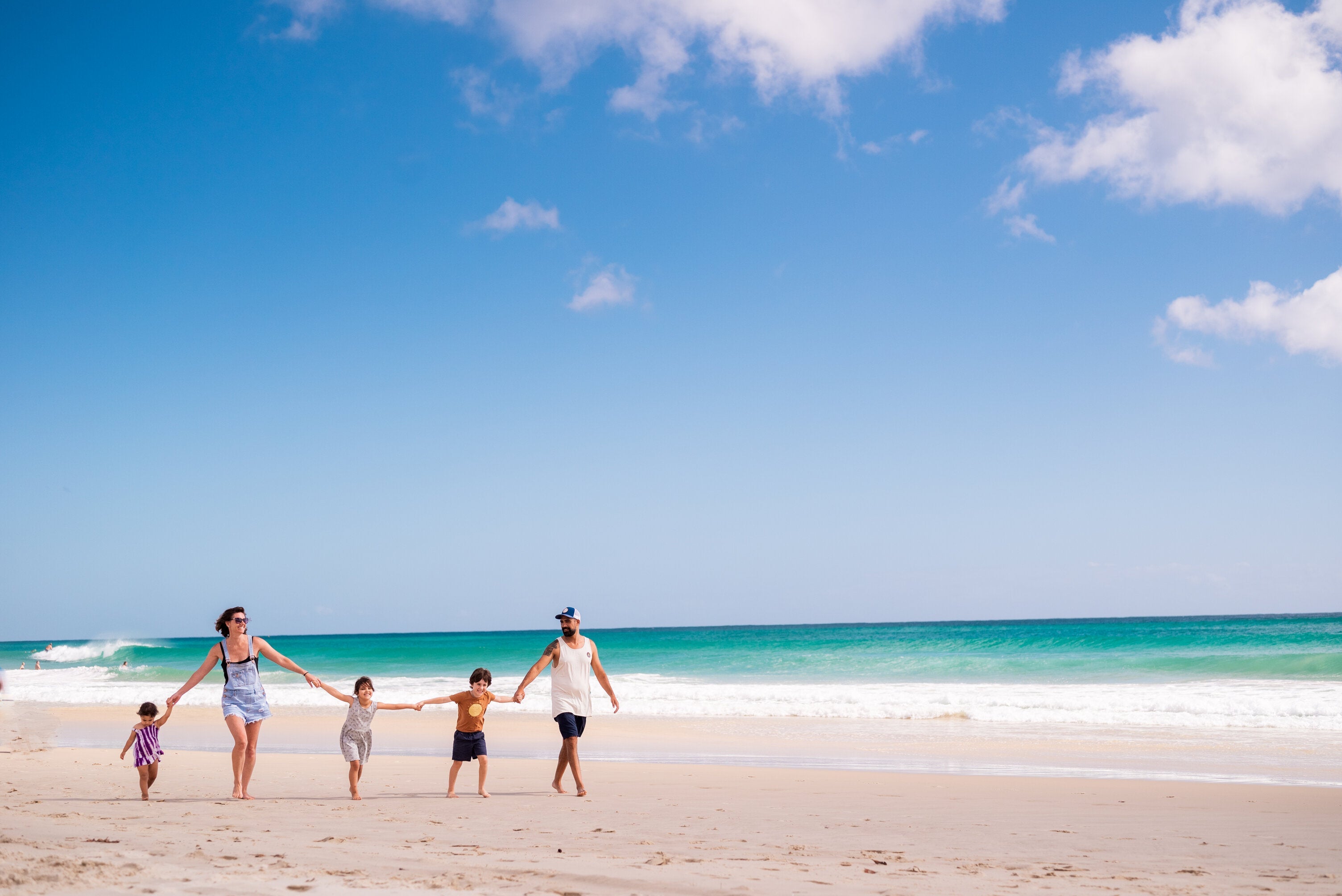 G'day, we're Luis & Bec Gil
..the (sand-free) founders of Beach Soul® and we're stoked you found us!
Why did we start a Beach Shower brand in Australia? Well, as busy parents who were constantly going to the beach, you could say it started out of necessity.
We needed an easy solution for keeping our kids, equipment and car clean after a day on the beach or while on the road. And after looking for options, we realised a couple of things:
The first was that while portable showers existed, they were from overseas brands that didn't get the Aussie way of life. We also noticed that every single portable shower we saw required either electricity or batteries in order to operate.
Now, these aren't necessarily dealbreakers, but we wanted a Beach Shower that was a breeze to use, easy to store and pump-operated, meaning even the kids could use it (and they do!).
So to the hardware store we went. And after collecting a few bits and bobs, our first Franken-shower was born.
This Franken-shower did the job, but let's be honest, we needed something more robust that was always ready to go with zero need for on-the-fly DIY repairs. So it was back to the drawing board. A few tweaks here and a couple of adjustments there and voila!
Our first official Beach Showers were born.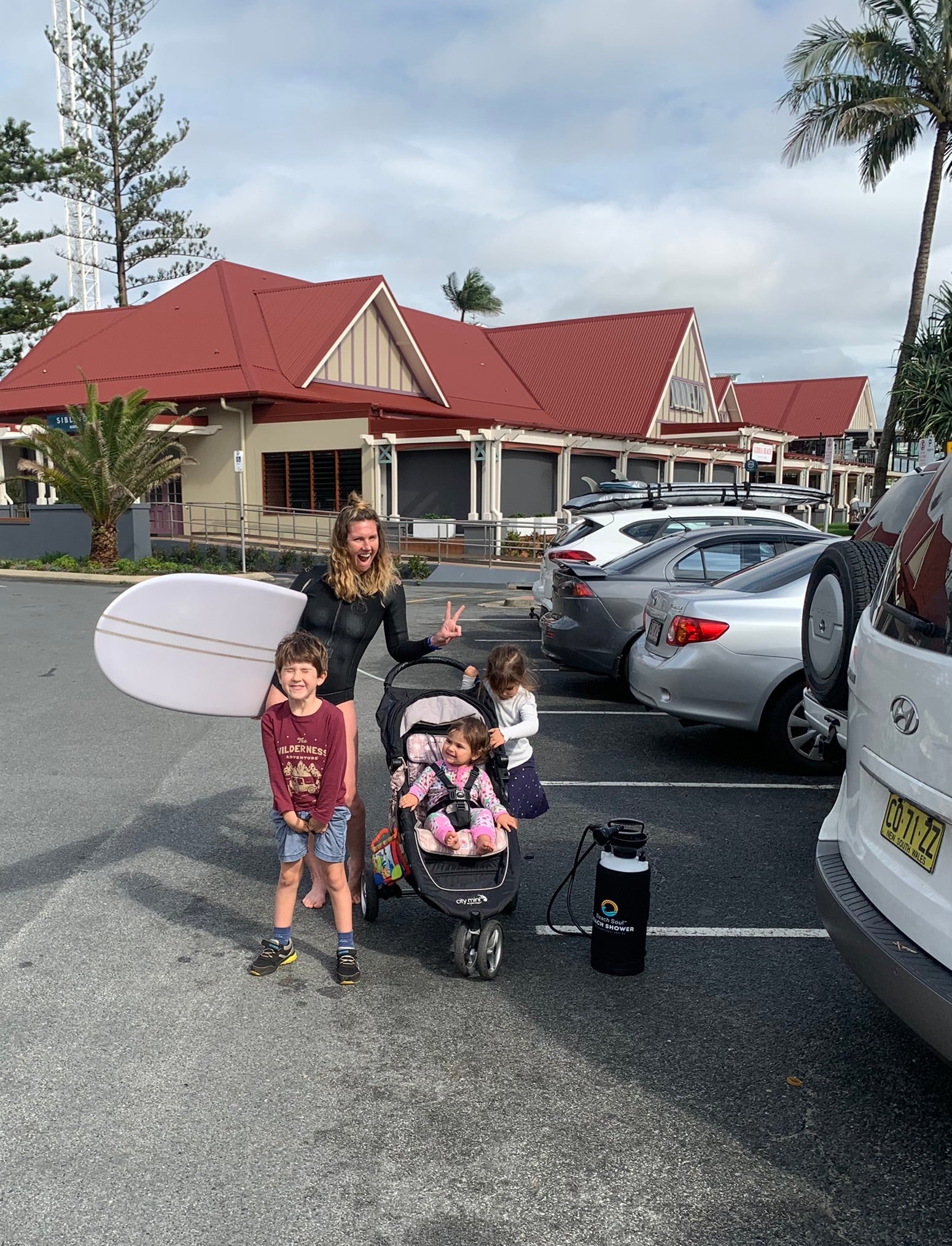 Since then we've been bowled over by
enquiries, compliments and "I wish we had those when my kids were younger"
kinda comments. But the best part is that none of this started as a way to make money.
Our only desire was and continues to be this - to simplify our life and remove the hassle of hitting the beach so we can enjoy our family adventures even more!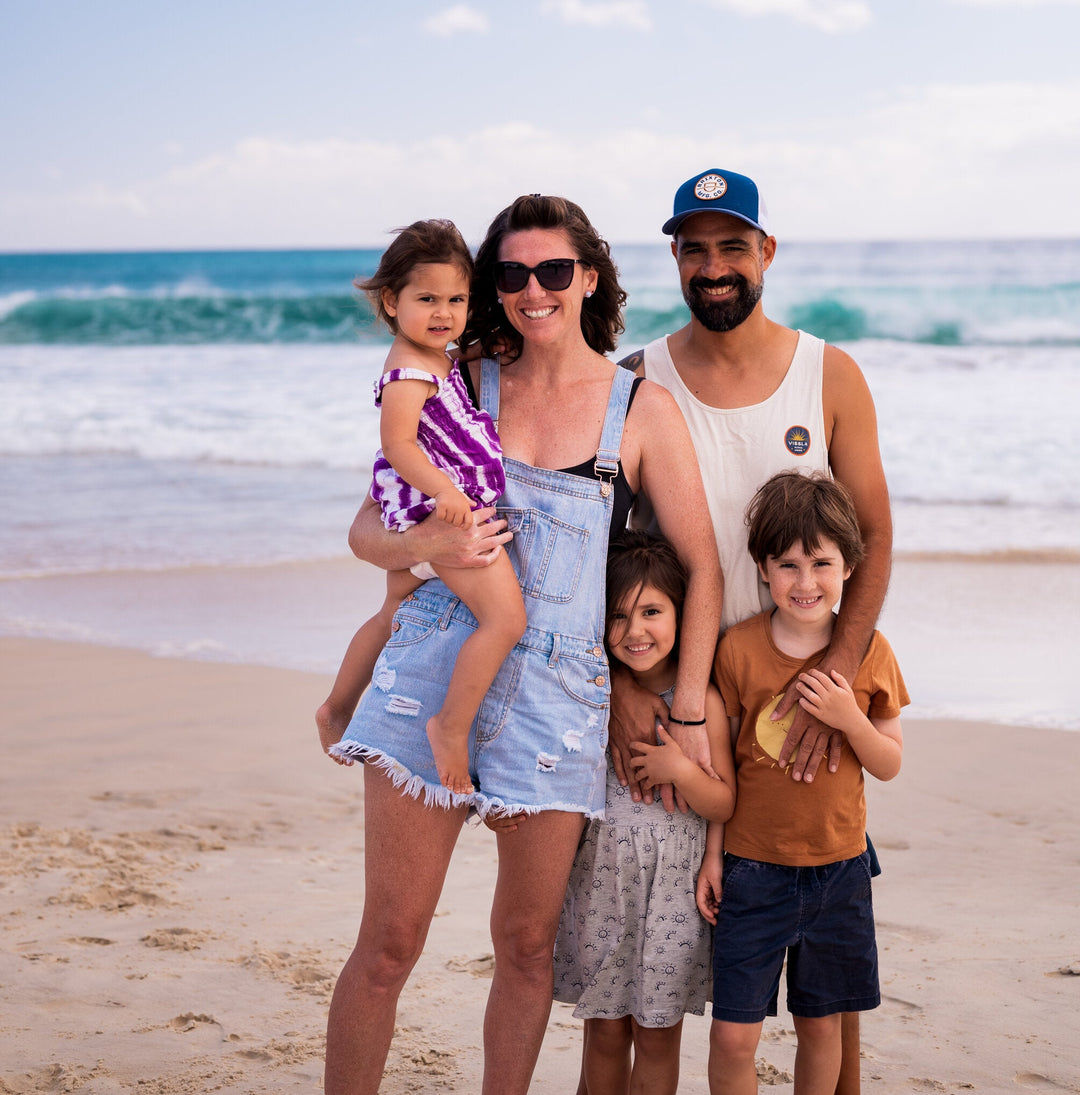 Now, seeing how our Beach Showers are actually changing the game for outdoor lovers just like us, we know we made the right call.
So thanks for supporting Beach Soul® and choosing us. As cliche as it sounds, we're doing this for you.
Sincerely,
Luis and Bec Gil