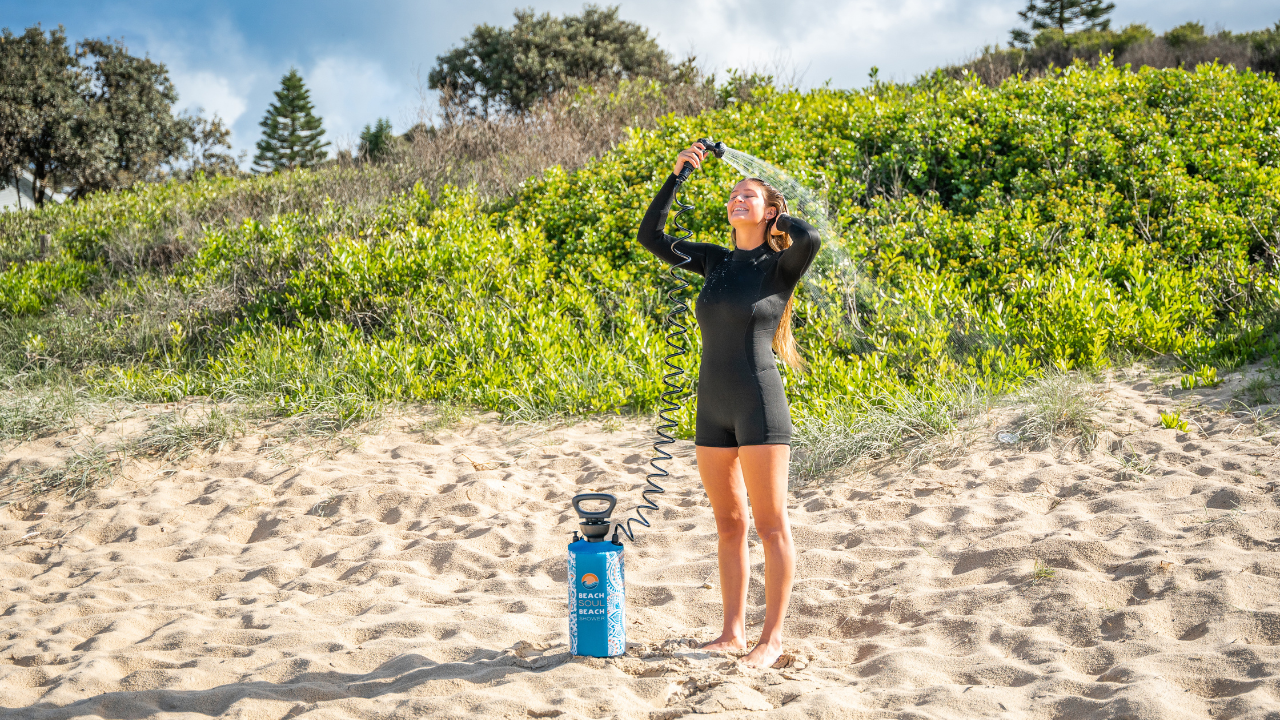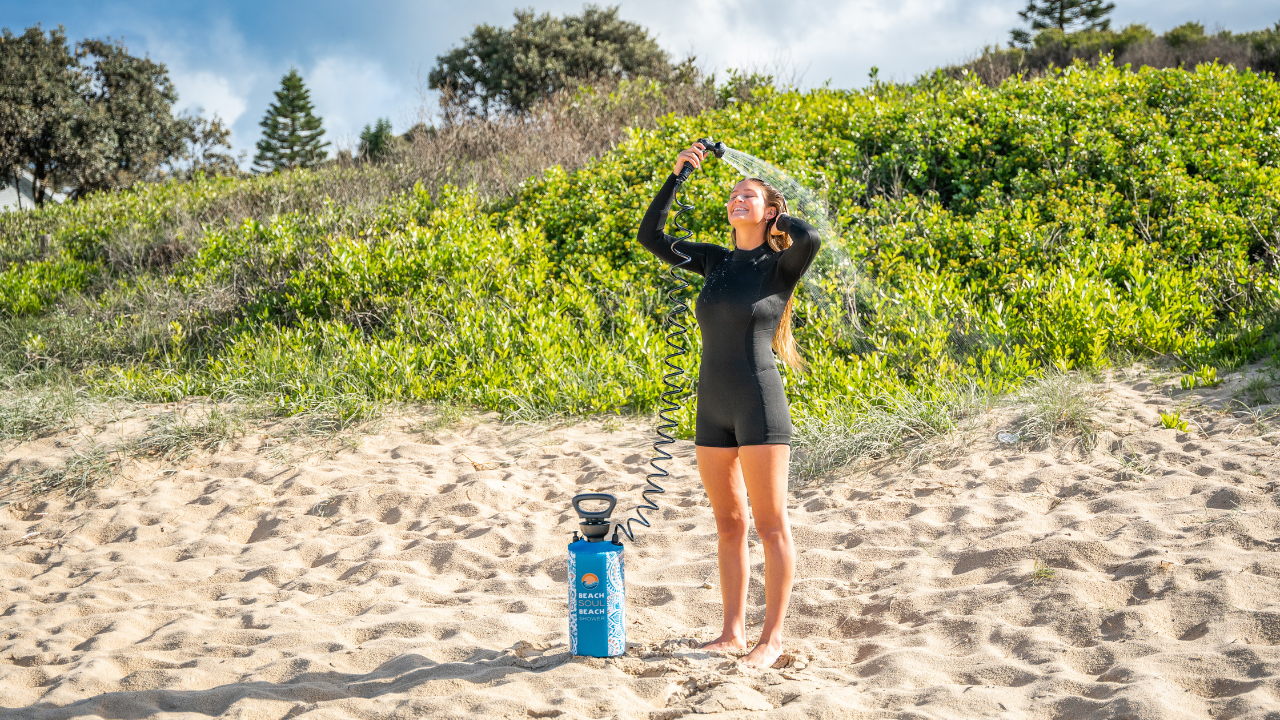 BEACH SOUL® Warranty
Congratulations on your purchase of a genuine Beach Soul® Beach Shower.
Beach Soul® Beach Showers are guaranteed against manufacturing faults for 6 months from the date of purchase for all Beach Showers.
If we deem the product to have a manufacturing fault or defect, we will repair it or send out a replacement depending on the result of our assessment. A repair or replacement for a manufacturing fault or defect will be at no charge to the Customer.
Conditions of warranty:
The first date of purchase is when the warranty period begins.
Warranty periods will NOT be renewed or extended after a product is repaired or replaced.
You must produce the sales receipt of the product as proof of purchase when a warranty claim is made, otherwise, Beach Soul holds no liability to replace or repair a product.
Warranties are only offered to the original purchaser of the Beach Soul product. Warranties are not transferable to another party.
Warranty terms only apply to products purchased directly through Beach Soul or authorised resellers.
The Manufacturing Warranty does not cover the following:
breakage or damage due to normal wear and tear;
breakage or damage from improper installation of accessories;
modifications to this Beach Shower that may impair safety and/or impact the performance of the equipment for its intended use;
breakage or damage from improper carrying whilst full of water;
damage or scratching to the aesthetic display of the Beach Shower and it's designs caused whilst using;
intentional breakage or damage;
scratching of tank from dragging on the ground;
chipping of pump handle from normal wear and tear (rather than a manufacturing defect);
warping from exposure to heat, rain or snow; or
misuse of the product.
This product is only to be filled with water. No chemicals or other liquids are to be used in the tank. The Beach Shower is only to be filled with water up to and including 50° degrees Celsius / 122° degrees Fahrenheit. You must not drink directly from your Beach Shower. No modifications should be made to your Beach Shower, and any such modifications will immediately void your warranty.
WARNING: THIS PRODUCT MUST NEVER BE FILLED WITH BOILING WATER OR WATER HOTTER THAN 50° DEGREES CELSIUS. THIS PRODUCT IS NOT A TOY. UNSUPERVISED USE BY CHILDREN IS NOT RECOMMENDED.
Where proof of purchase is not provided or a product is outside of the warranty period, we reserve the right to charge a service fee and/or charge for parts replaced/repaired.
If goods are damaged or faulty on arrival, they may be returned. If the goods are deemed to be faulty upon assessment by our team, normal warranty conditions will apply. It is the Customers responsibility to follow warranty/instruction information at all times during ownership of the product. The Customer is responsible for all costs incurred in relation to any return. In the event that the Customer receives a defective or damaged product, we will despatch a replacement item (subject to availability).
Once we receive the returned item or otherwise agree that the item is defective or faulty, we will happily refund the original product price and delivery. This will return to the original method of payment. 
Please note that all products that are found to be defective will incur the delivery costs of returning the item to us. Please allow up to 14 days for refunds to be processed upon our receipt of the goods.
Before submitting a Warranty Claim please troubleshoot your Beach Shower by CLICKING HERE
If after completing the troubleshooting steps, your Beach Shower is still not working correctly please submit a warranty ticket.
Beach Shower Warranty Repair Kit
A few back up parts that are provided for use during the warranty period (and beyond) in case of any mini malfunctions.
Pump Seal
O-Ring 4cm
O-Ring 1cm
O-Ring 1cm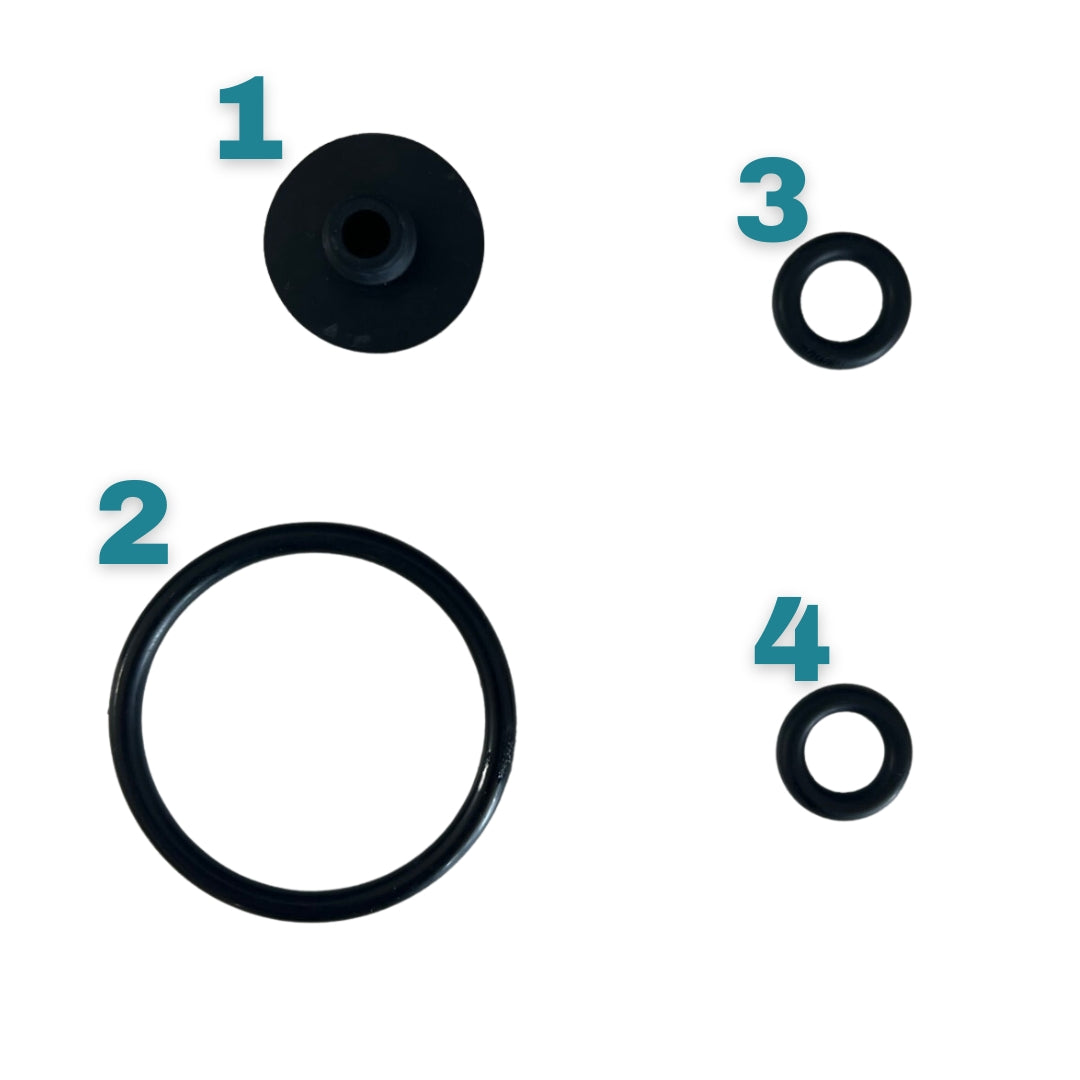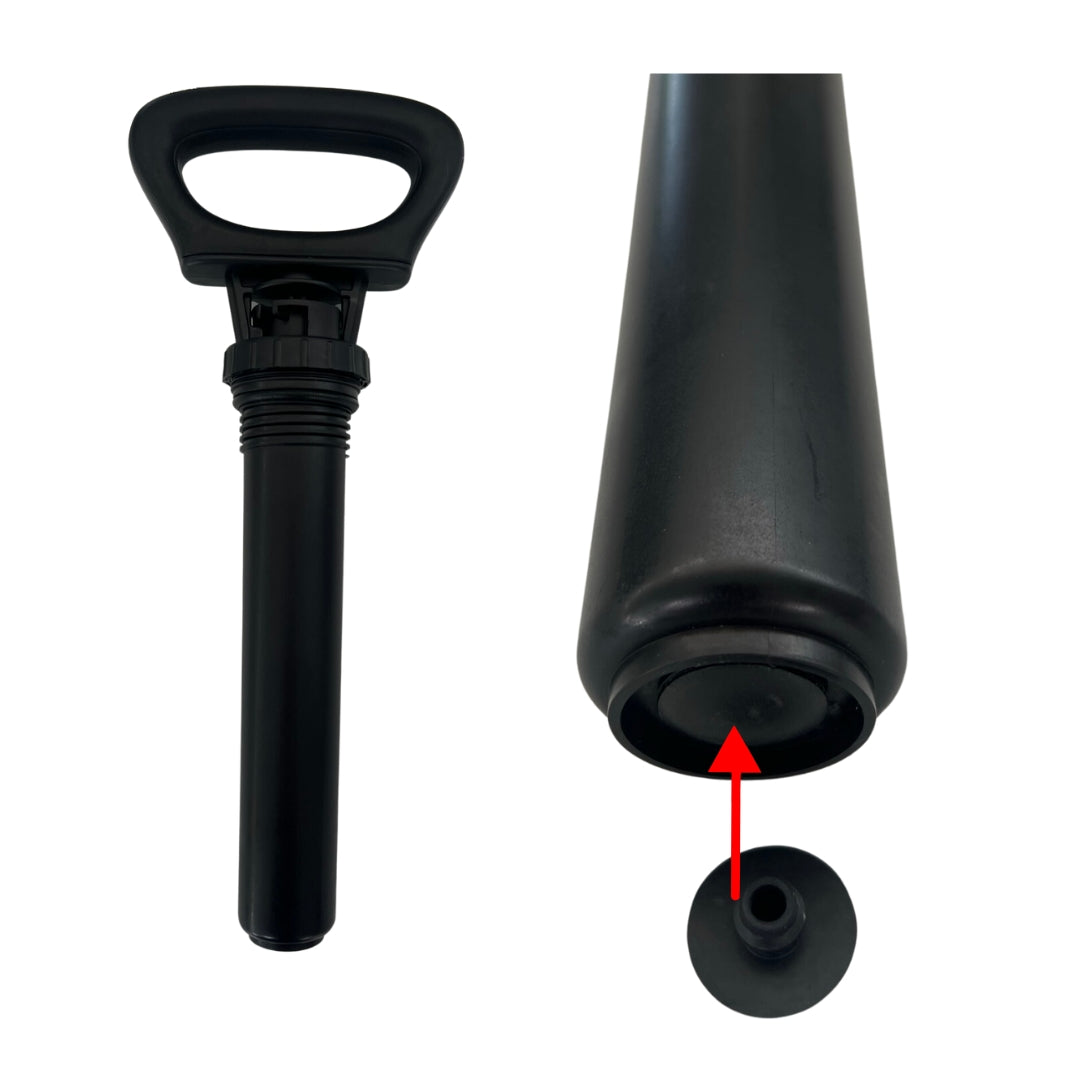 1. Pump Seal
This part goes on the bottom of the pump as per image. Only replace if needed.
2. O-Ring 4cm
Please open the pump of your Beach Shower, and replace (if needed) the o-ring 4cm.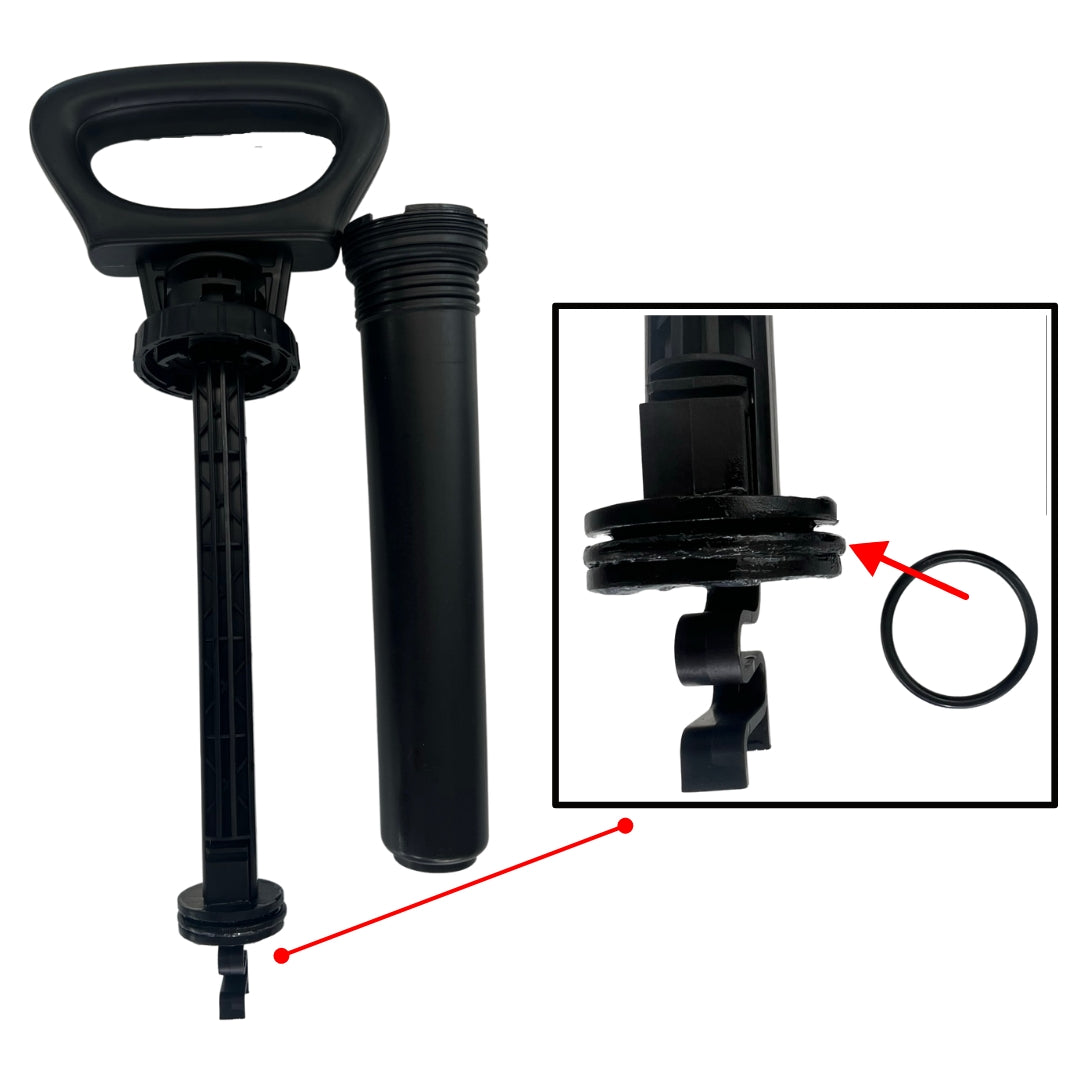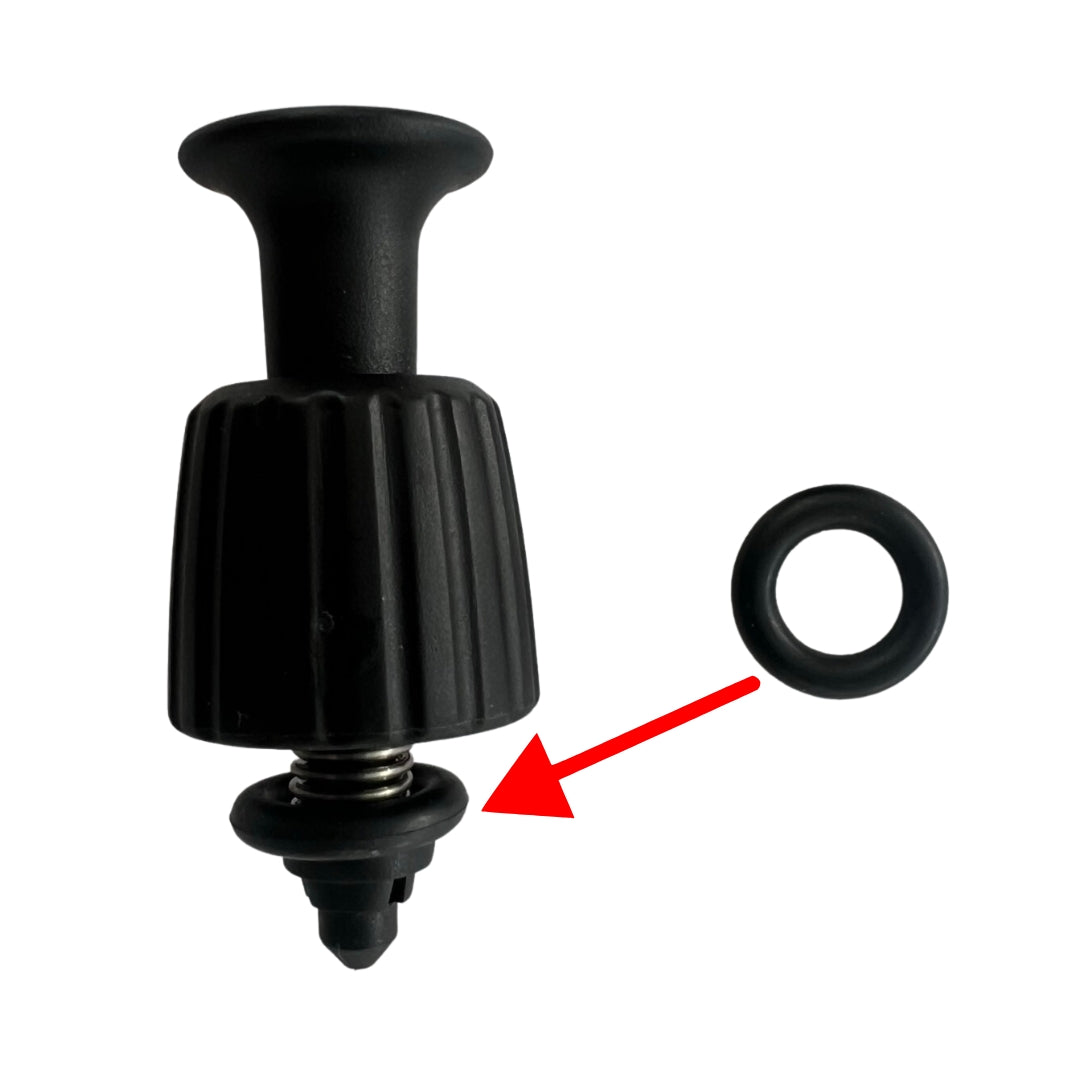 3. O-Ring 1cm
To replace (if needed) the o-ring on the pressure valve of your Beach Shower.
4. O-Ring 1cm
To replace (if needed) the o-ring on the tube that's connected to the coiled hose.