Portable Showers for Watersports Enthusiasts
as featured in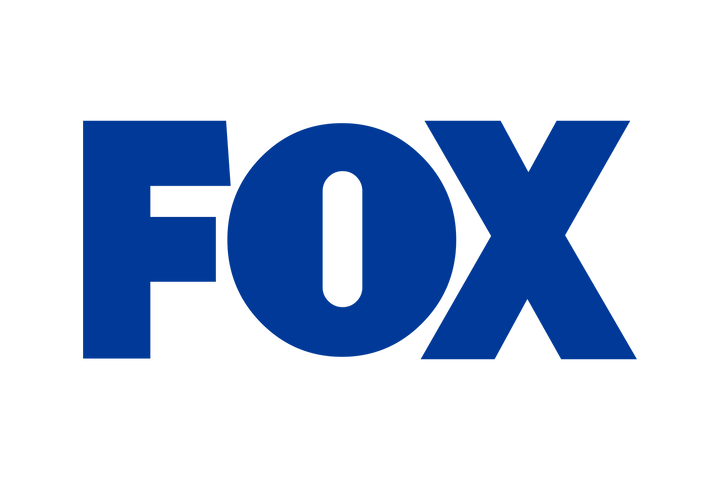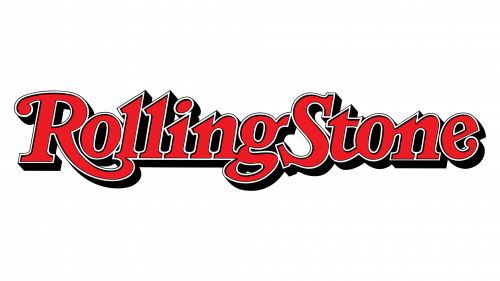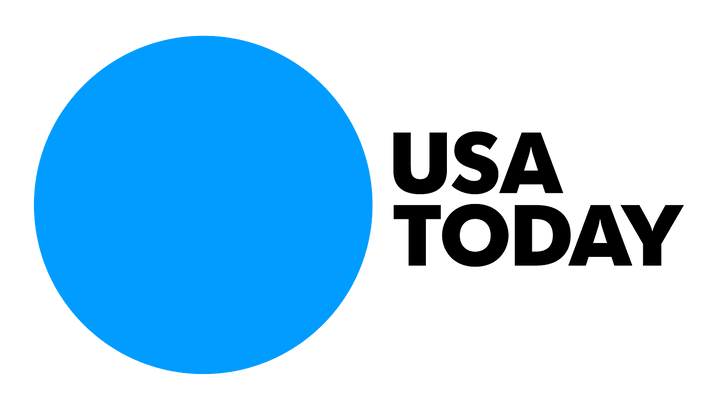 Transform your watersports experience with a portable shower
Want to make enjoying your favourite watersports a whole lot easier?
With a Beach Shower in tow you always have access to a salt-busting, sand-removing, sweat-eliminating freshwater shower.
From scuba divers and snorkellers to paddleboarders and anglers, one Beach Shower is all it takes to keep everyone and everything comfortable and clean.
It's easy to carry, takes up minimal space and using it couldn't be simpler. Just fill it up before you hit the water and away you go.
You can now enjoy your favourite watersports activities when you want, where you want and for as long as you want!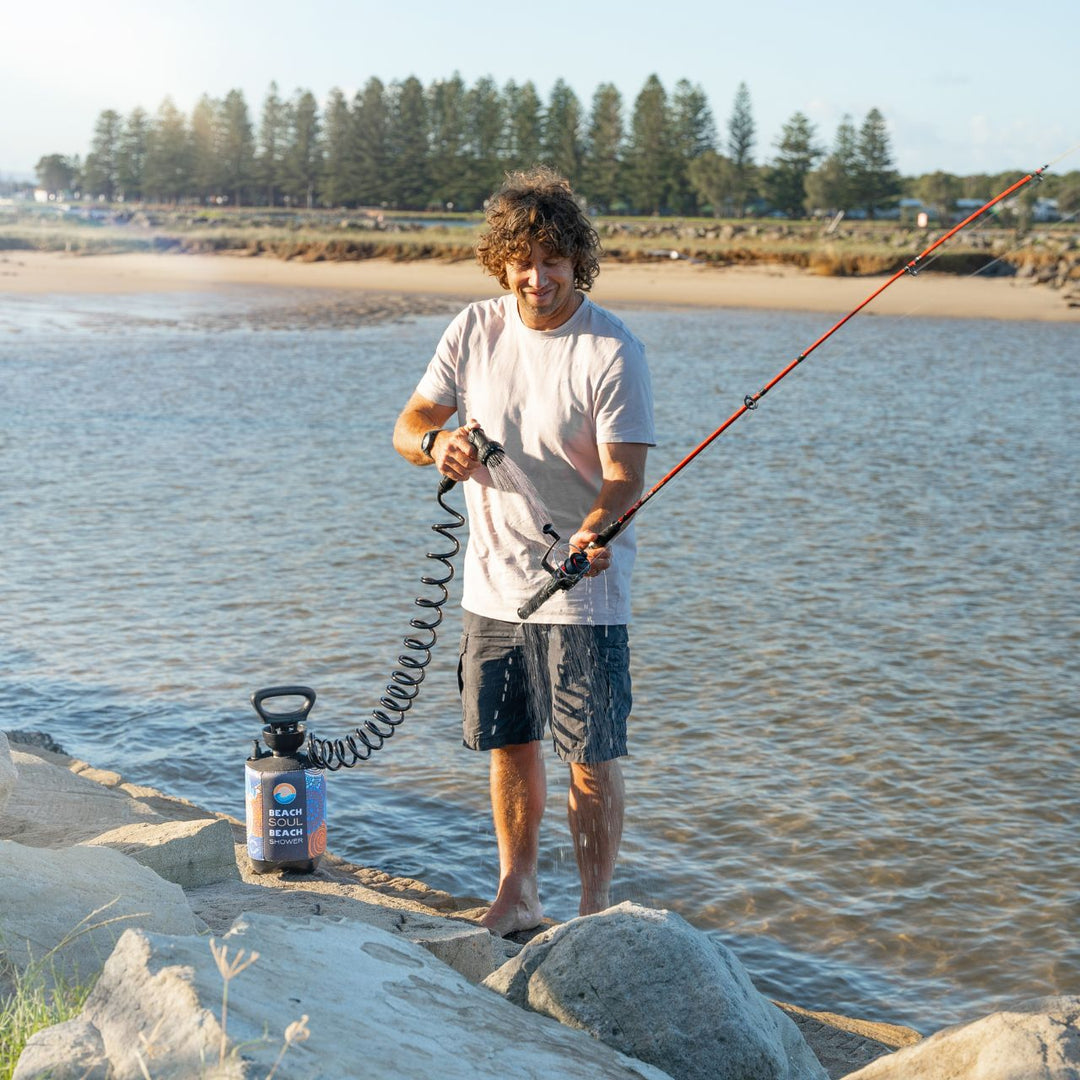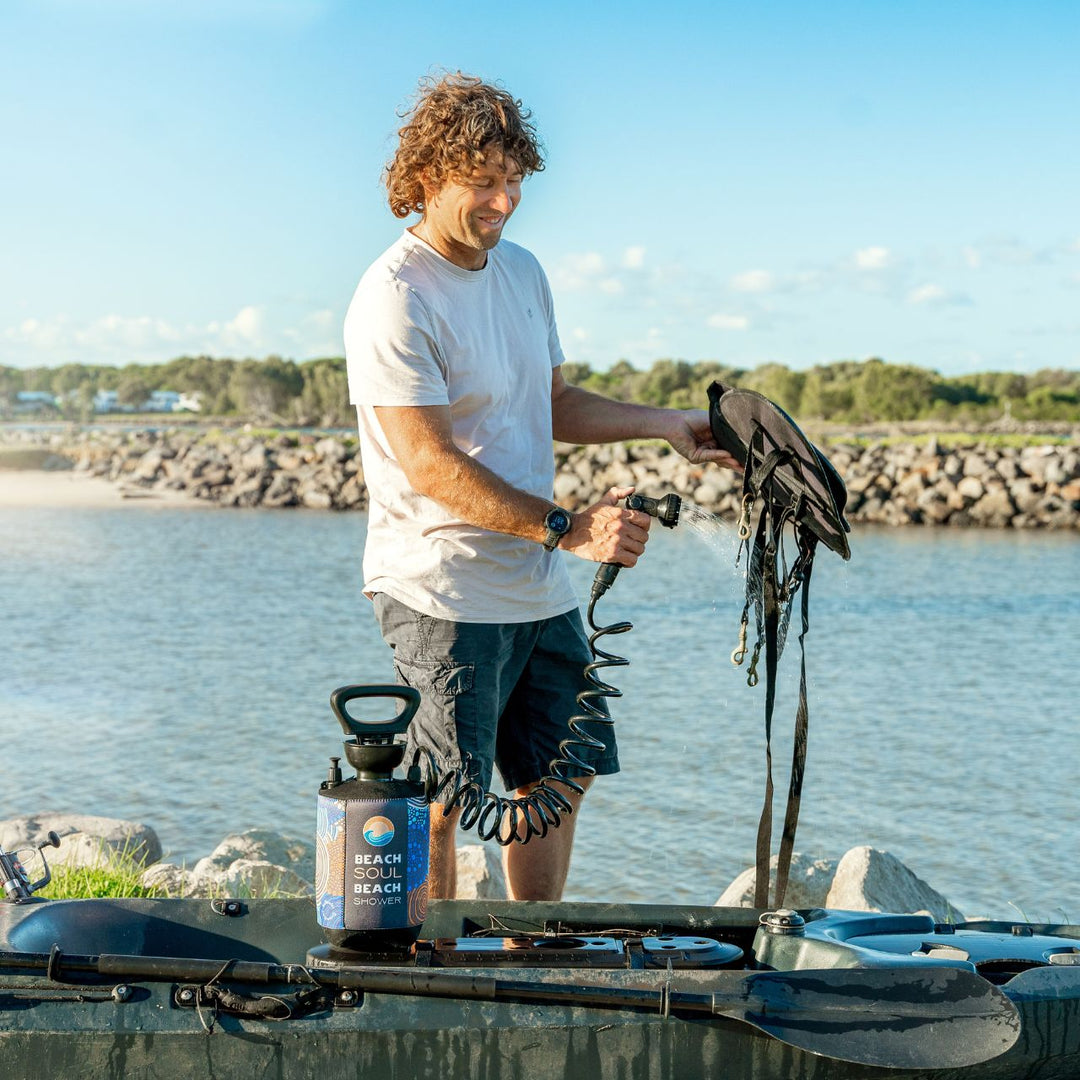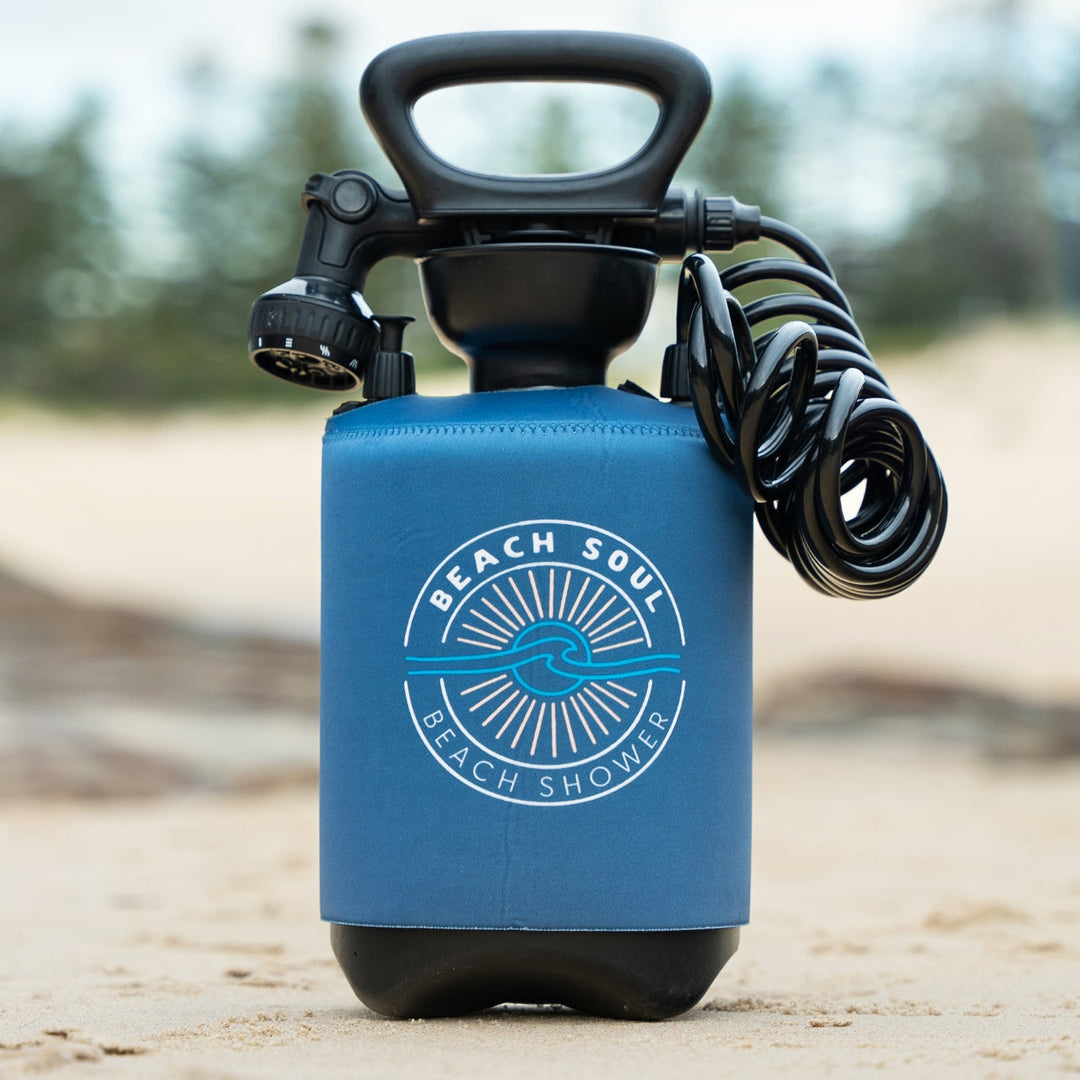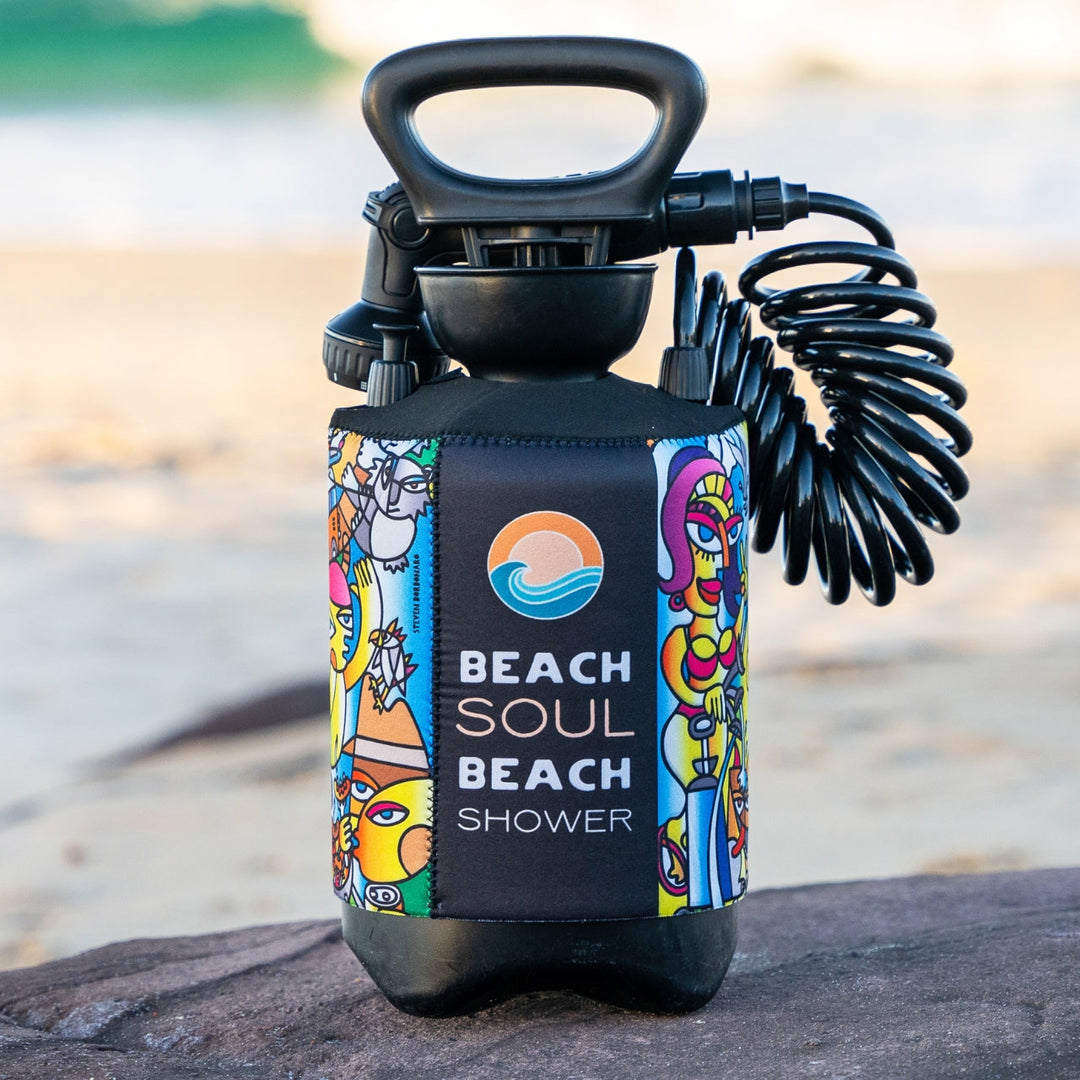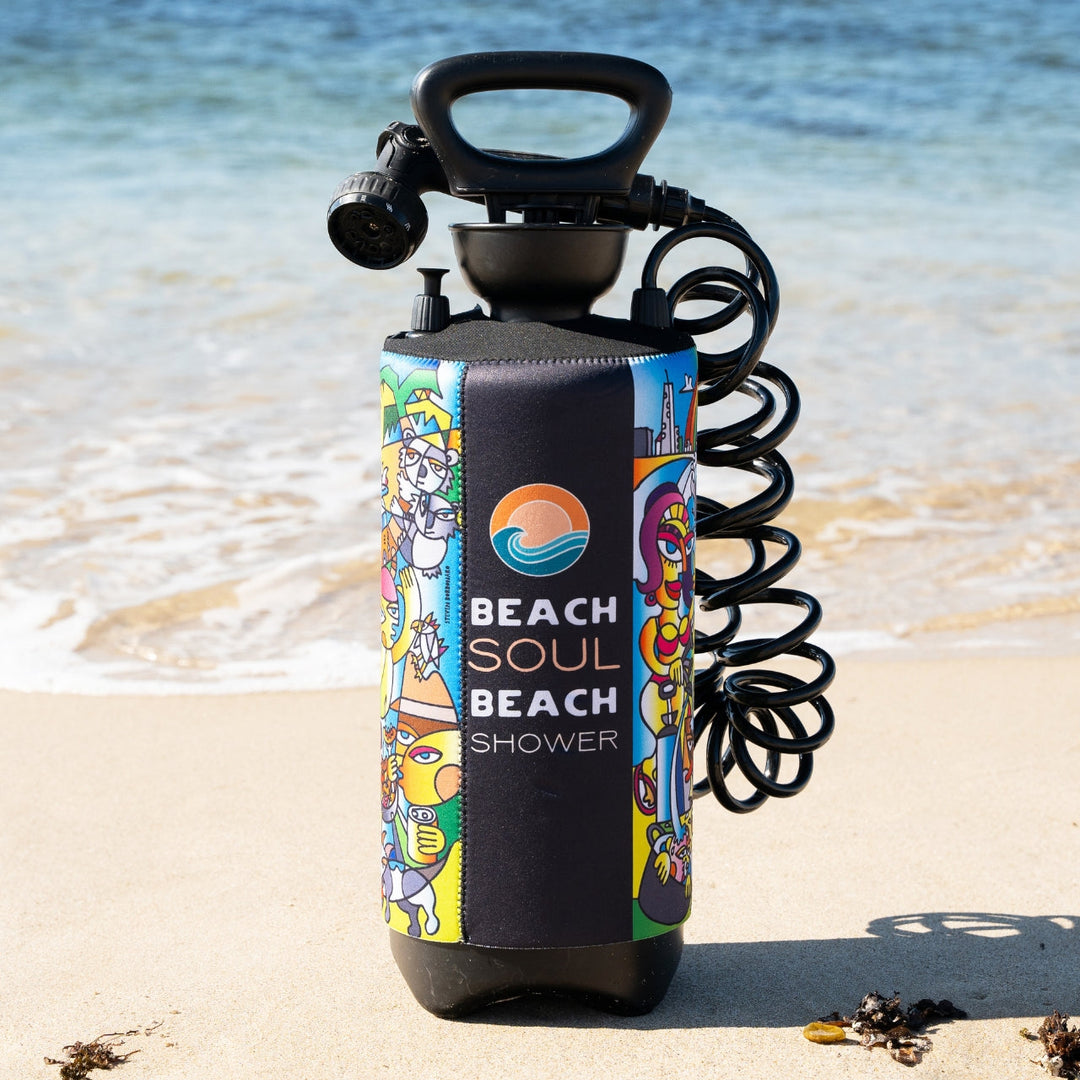 Essential gear for beach, boat and board lovers
From extending the life of your gear to extending that smile on your dial, our 5 and 8-litre Beach Showers are an essential bit of kit for watersports enthusiasts.
Not only does having one make cleaning up or rinsing off easier, but the fact it's portable means you can take it wherever you want.
Keep it in the boot, take it on the boat or leave it on the beach - it's your choice.
Just add water and pump the handle for freshwater showers on demand.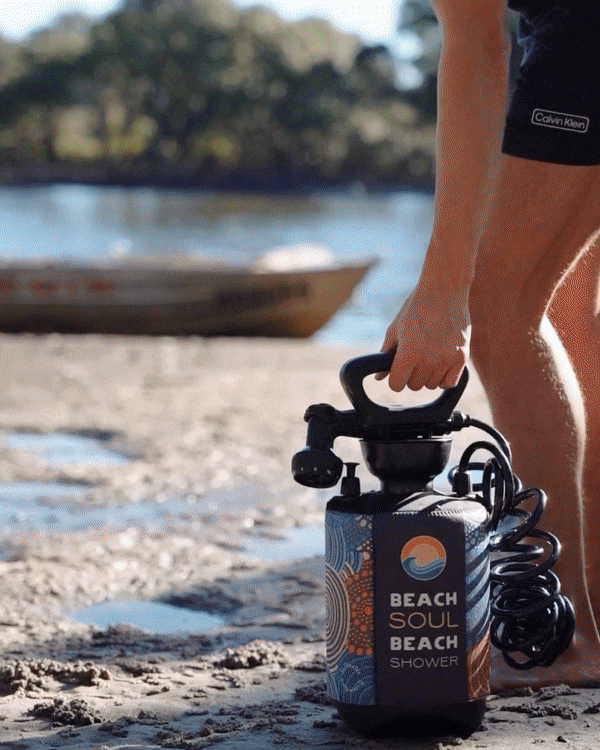 The Ultimate Beach Shower COMPANION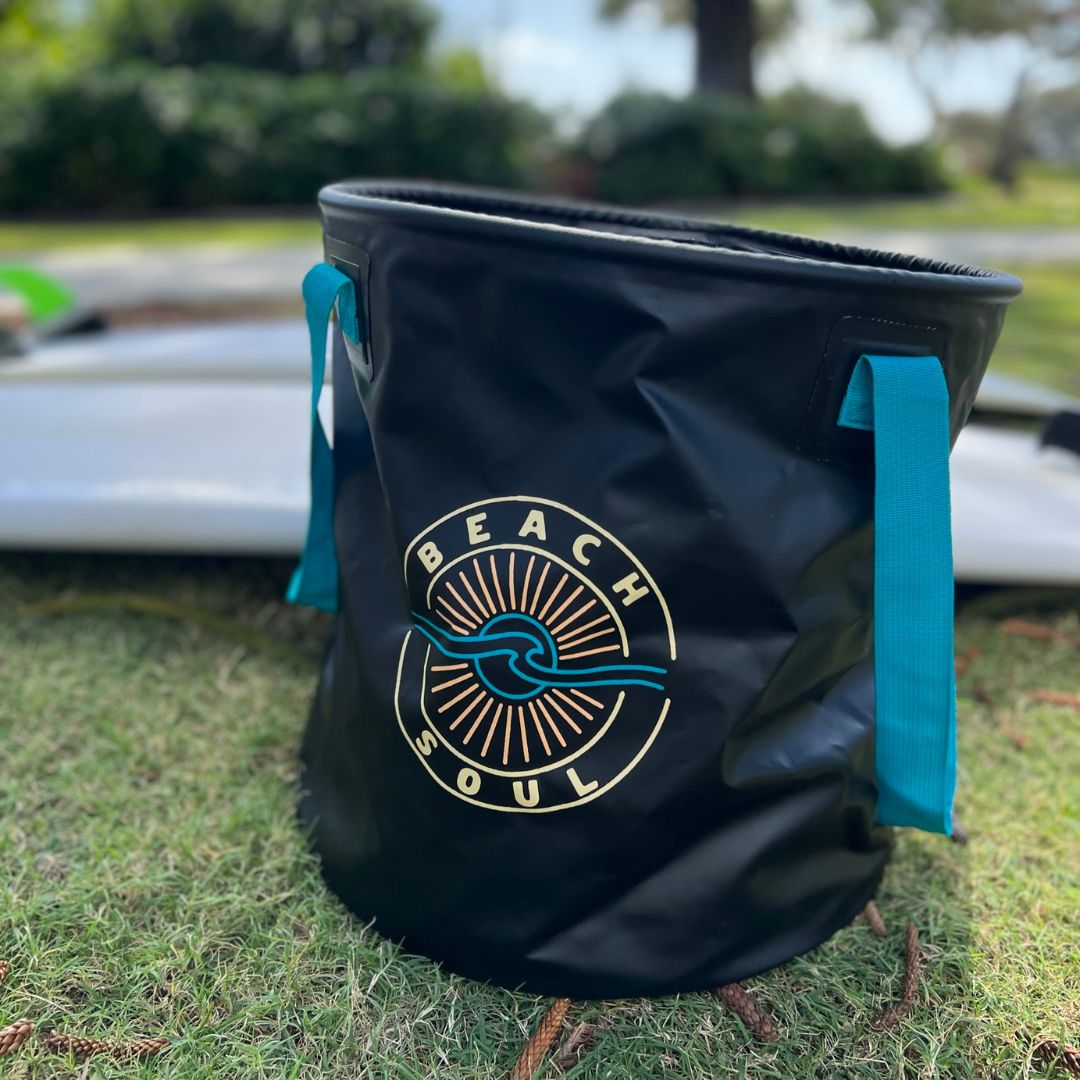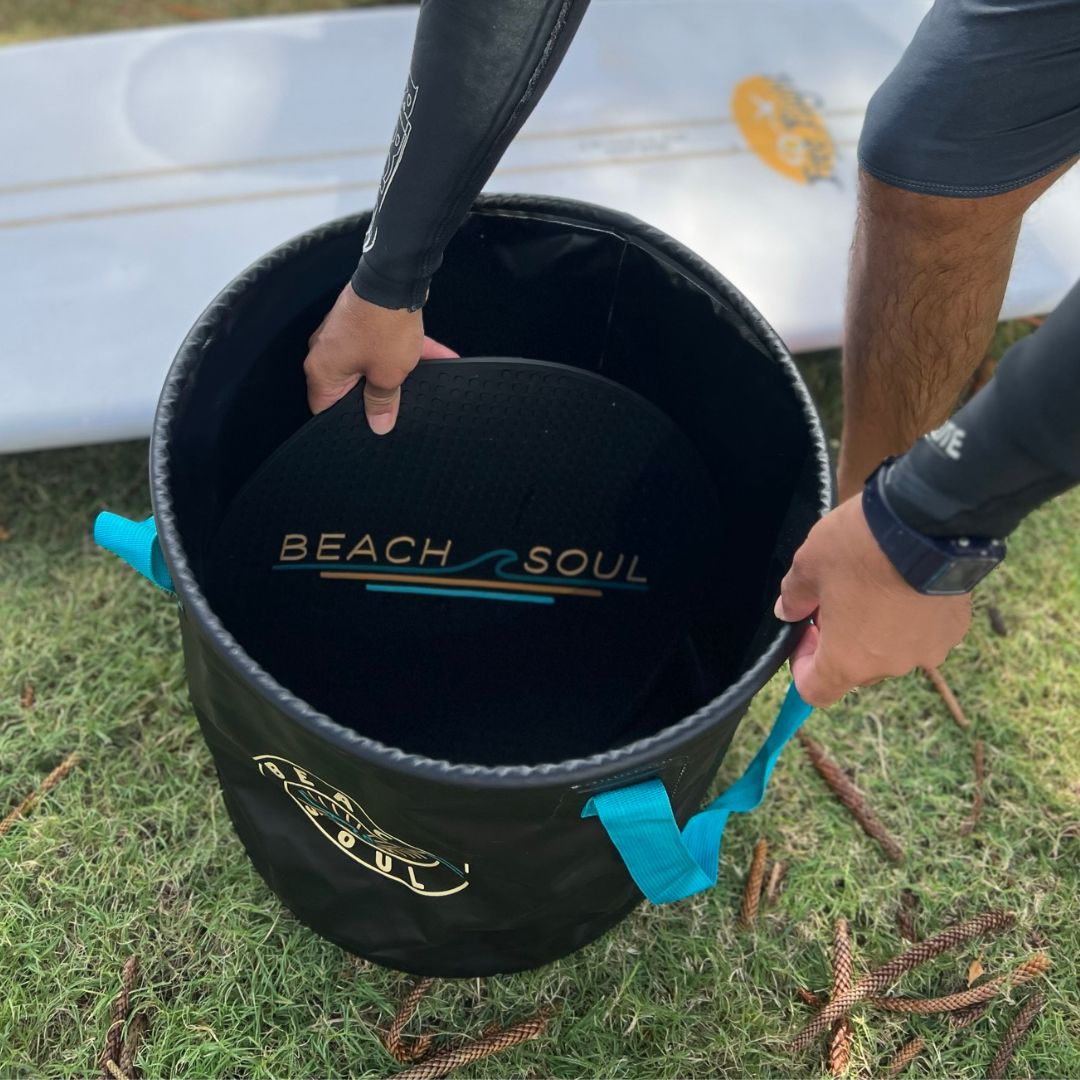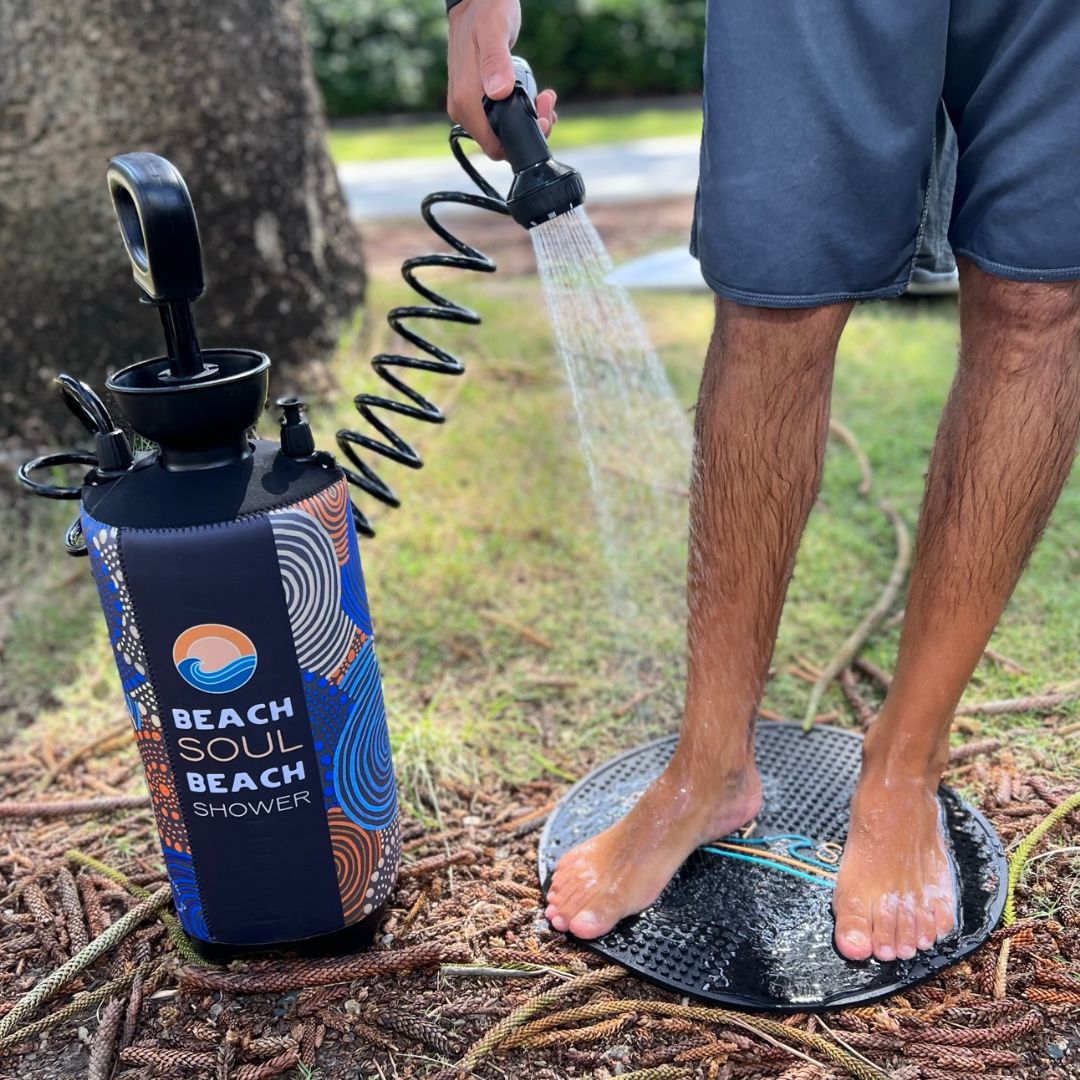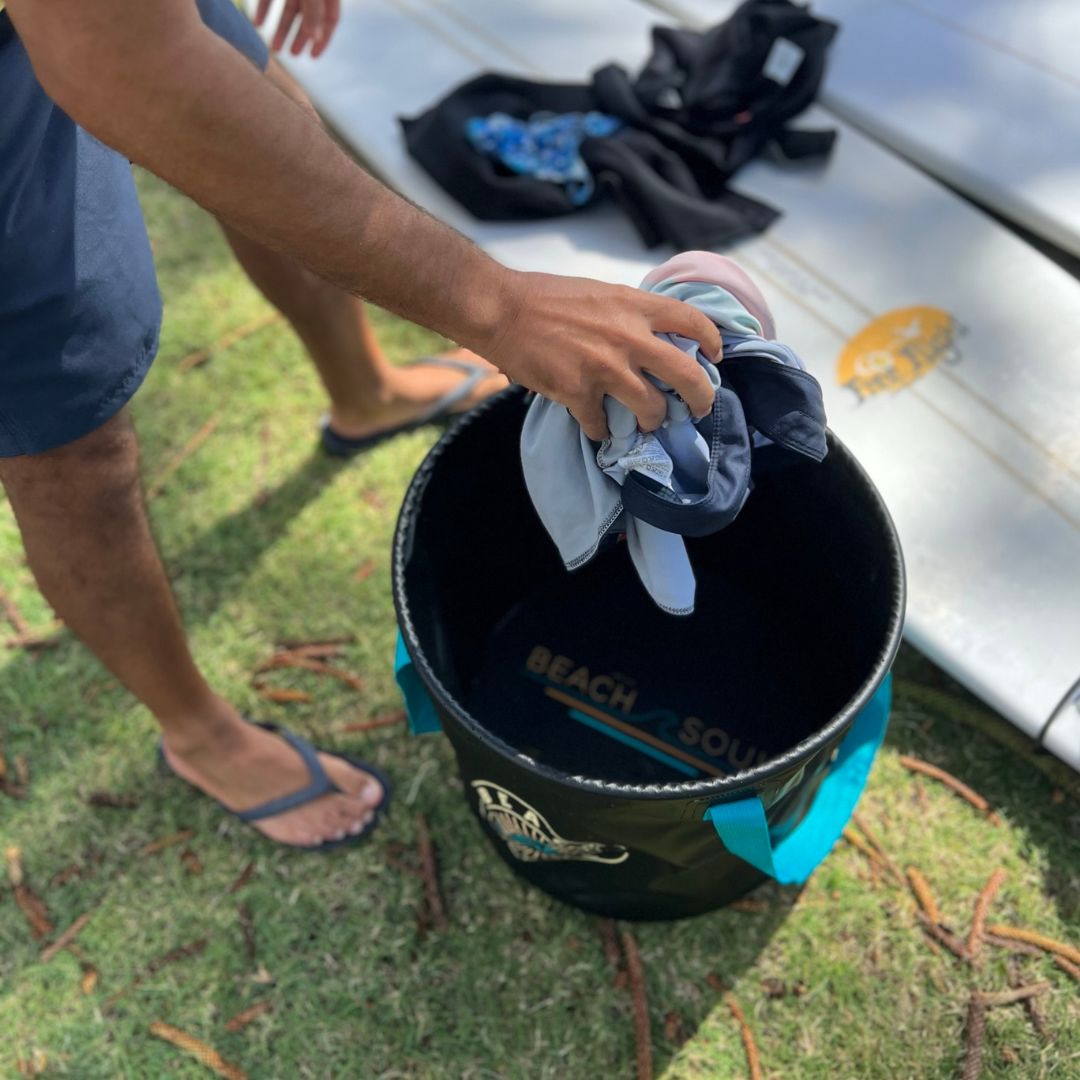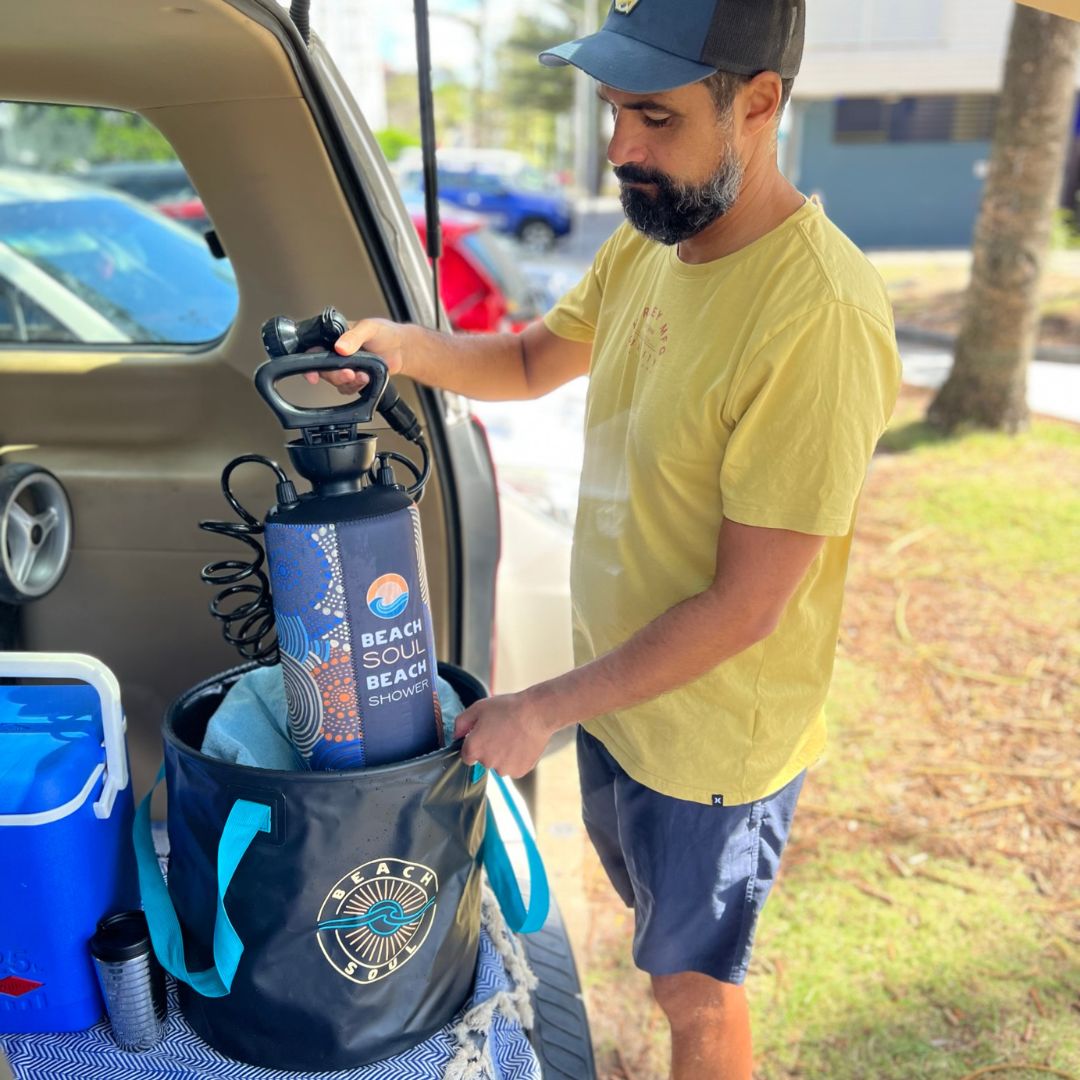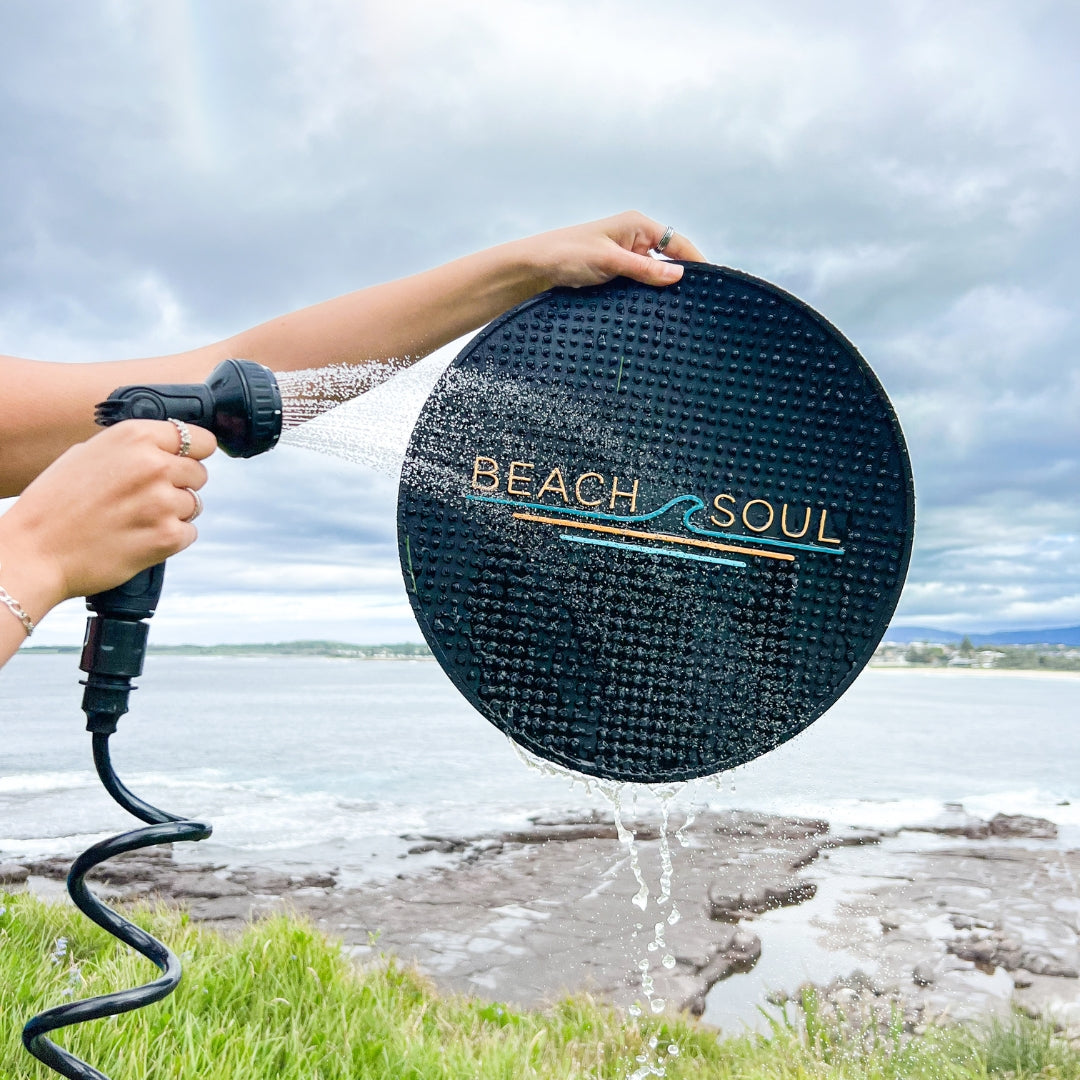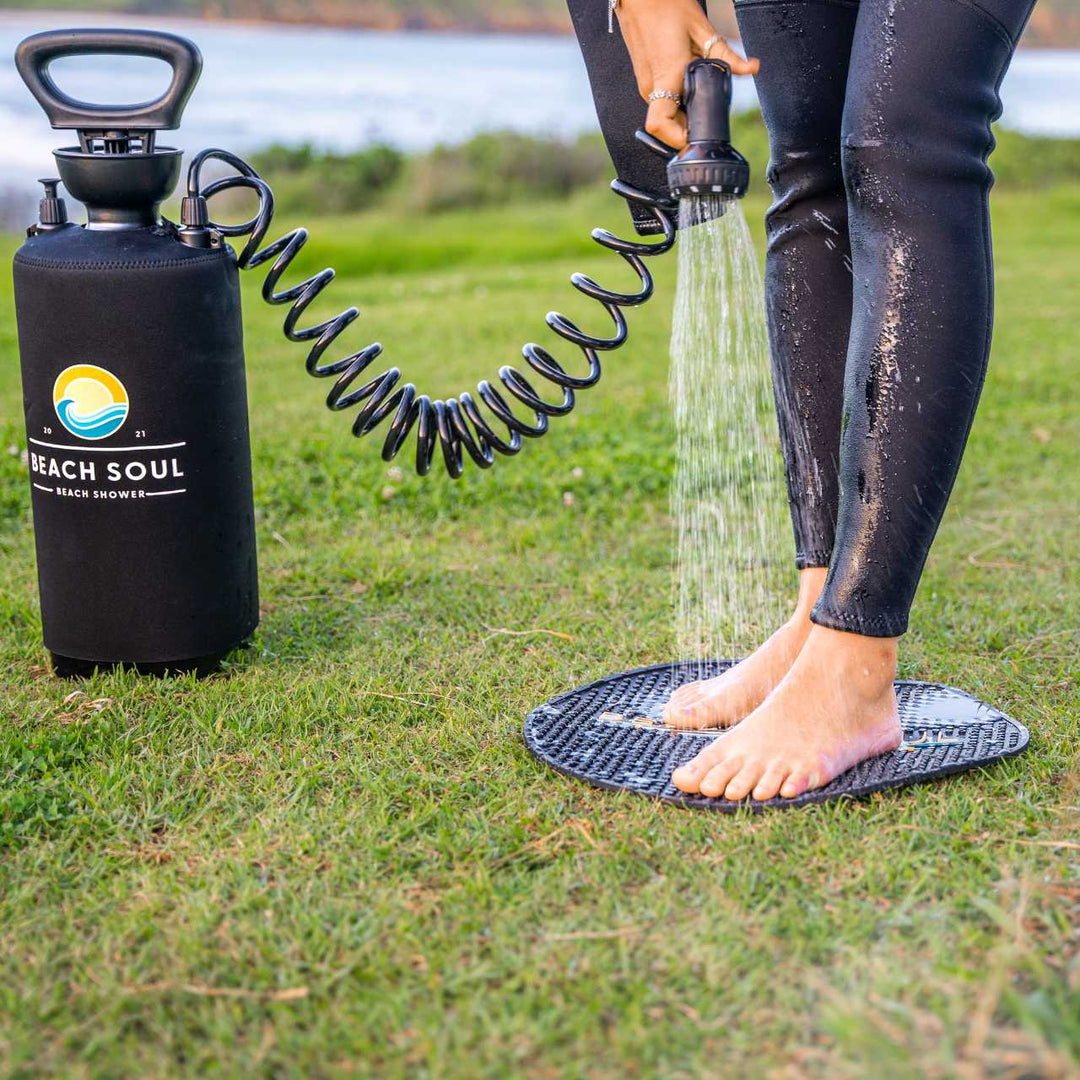 for the salty, sandy and stinky amongst you
Rinse your dive gear to prevent rust and corrosion
Clean fish while on the boat
Give your goggles and snorkel a quick freshwater wash
Remove sand and salt from your paddleboard and paddle to extend their lifespan
Refresh yourself after a long ocean swim
Rinse salt water from your cozzies and swim cap
Remove fishy residue from your hands
Keep your rods spick and span with a quick wash
Give small boats a little rinse to avoid salt buildup
Rinse your wetsuit to eliminate bacteria that leads to funky smells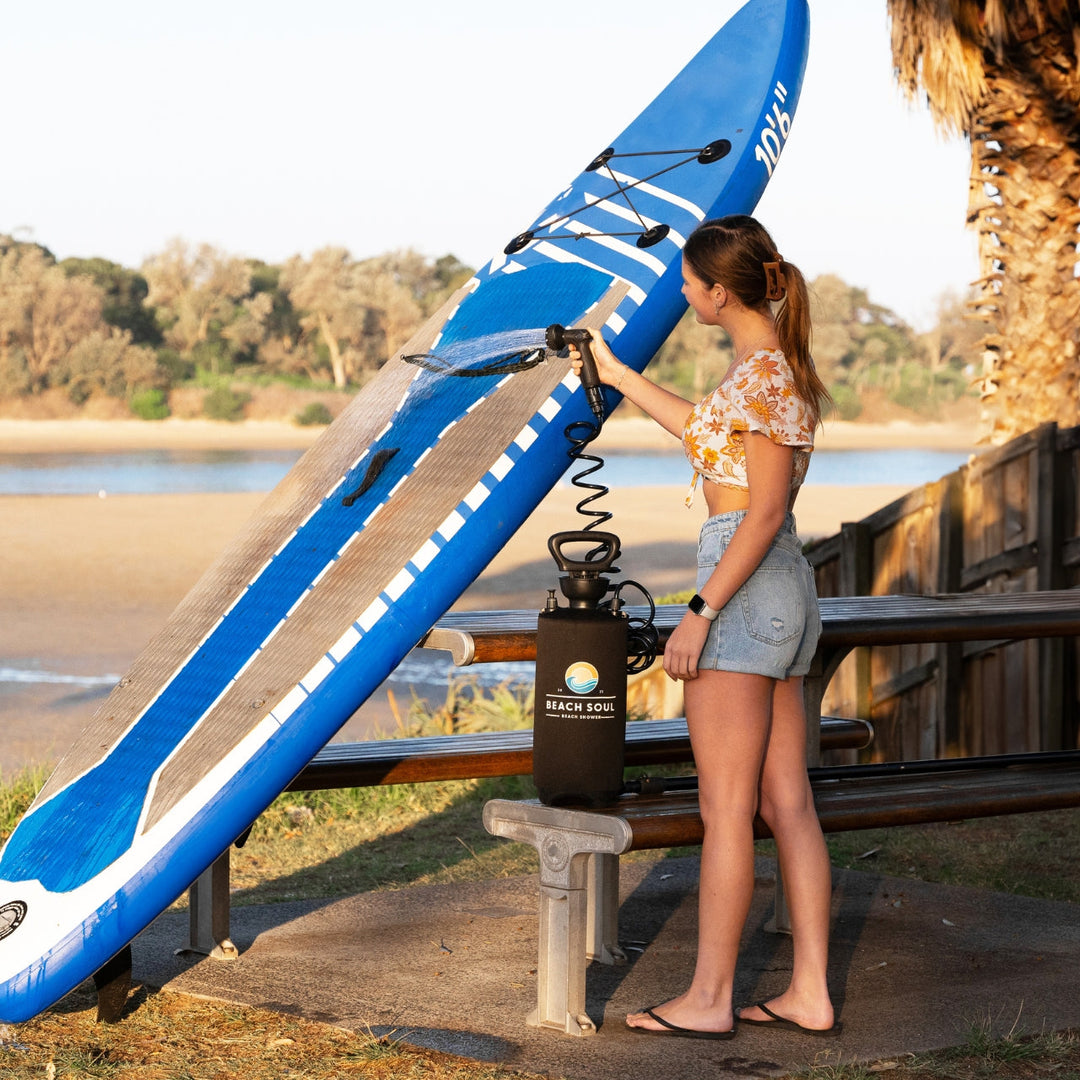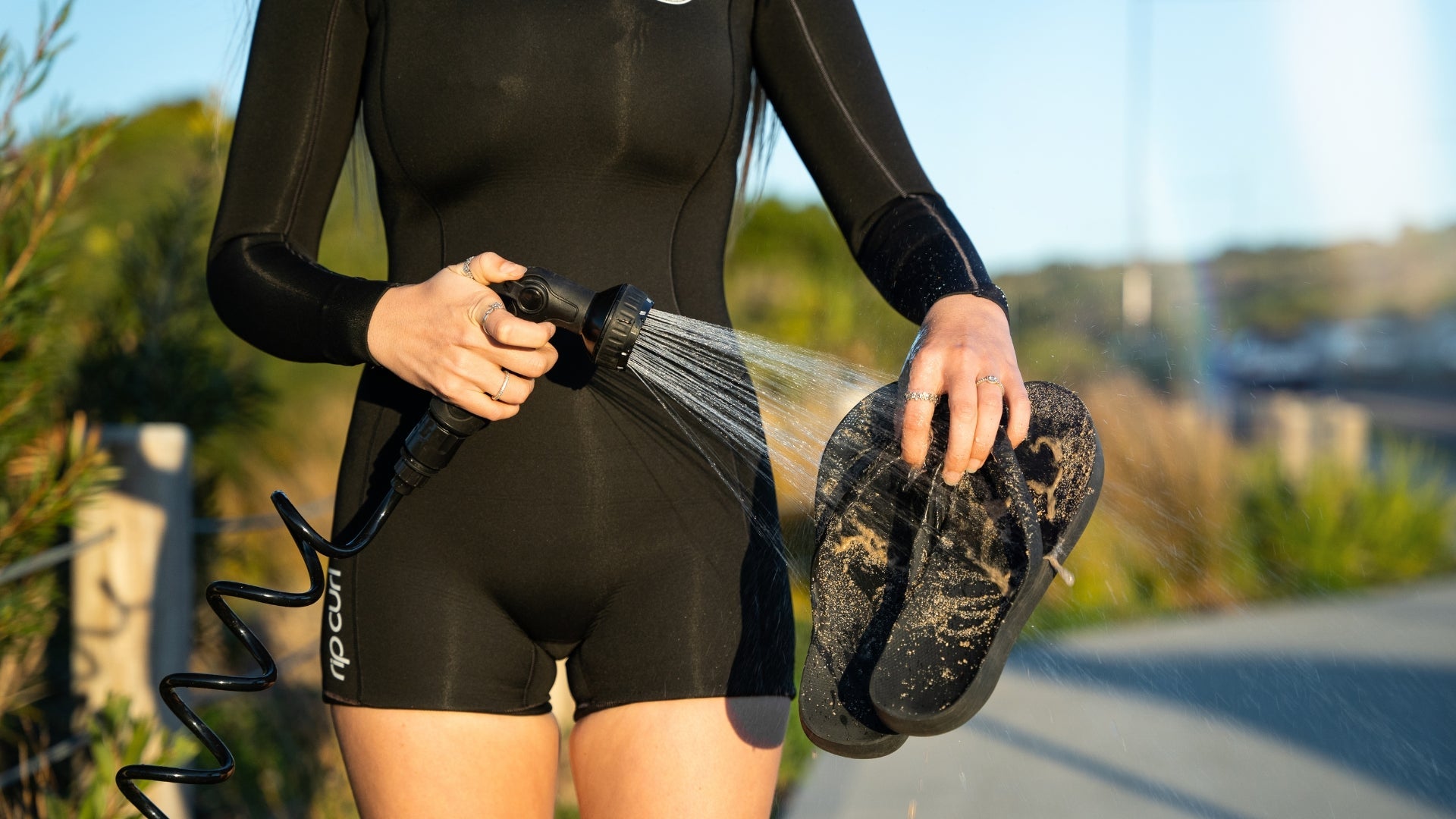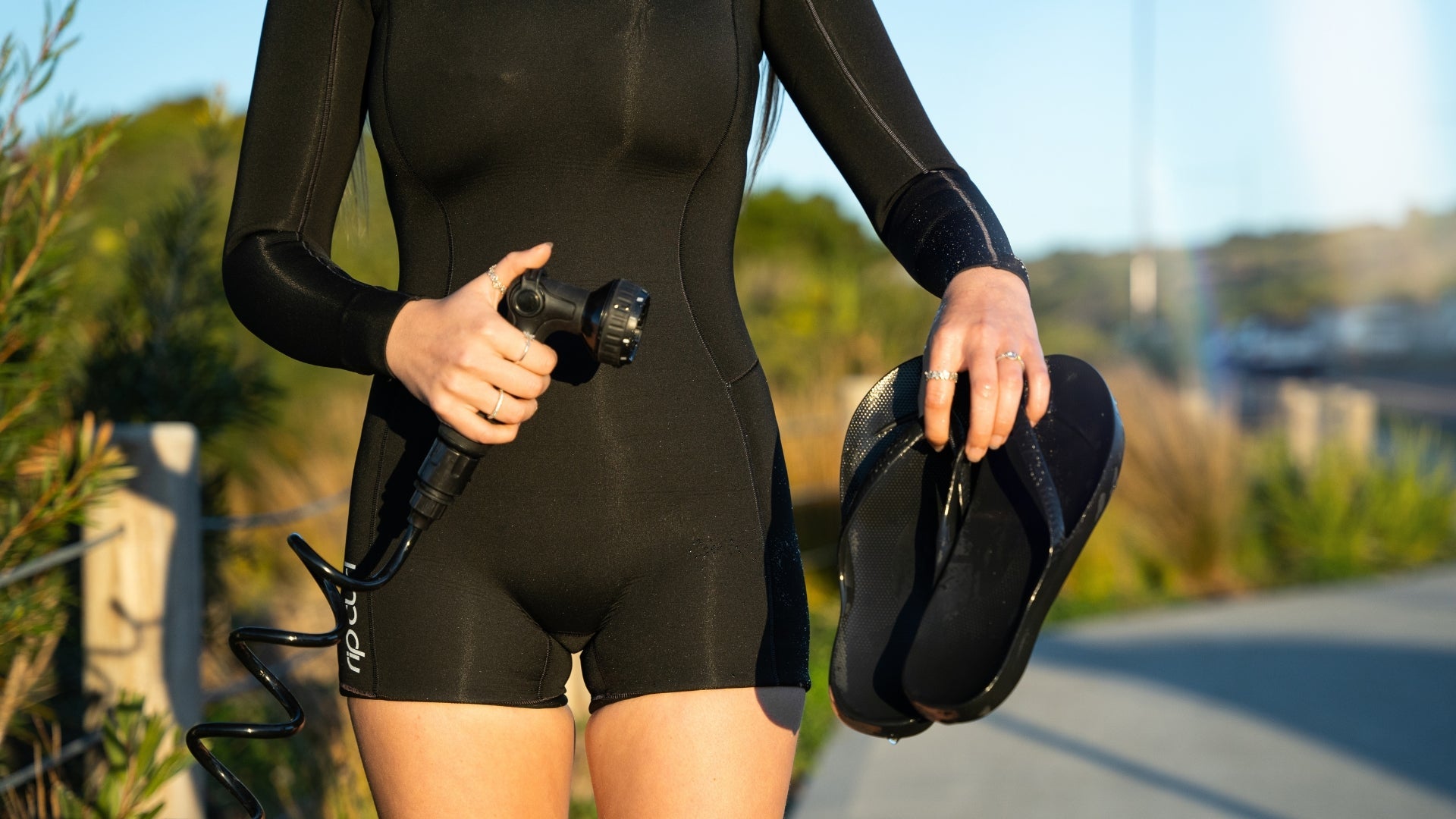 A Beach Shower for Every Season
We all love those long summer days when the warmer months roll around, but the heat can wreak havoc on your body and your gear. With a fully-filled freshwater Beach Shower though, you can combat the salt and sand that comes with a day spent in and on the water.
Whether it's rinsing off your wettie vest after paddleboarding, freshening up after an ocean swim or simply ensuring your boat doesn't smell like a fish factory, our Beach Showers ensure you enjoy your watersport to its fullest during the summer months!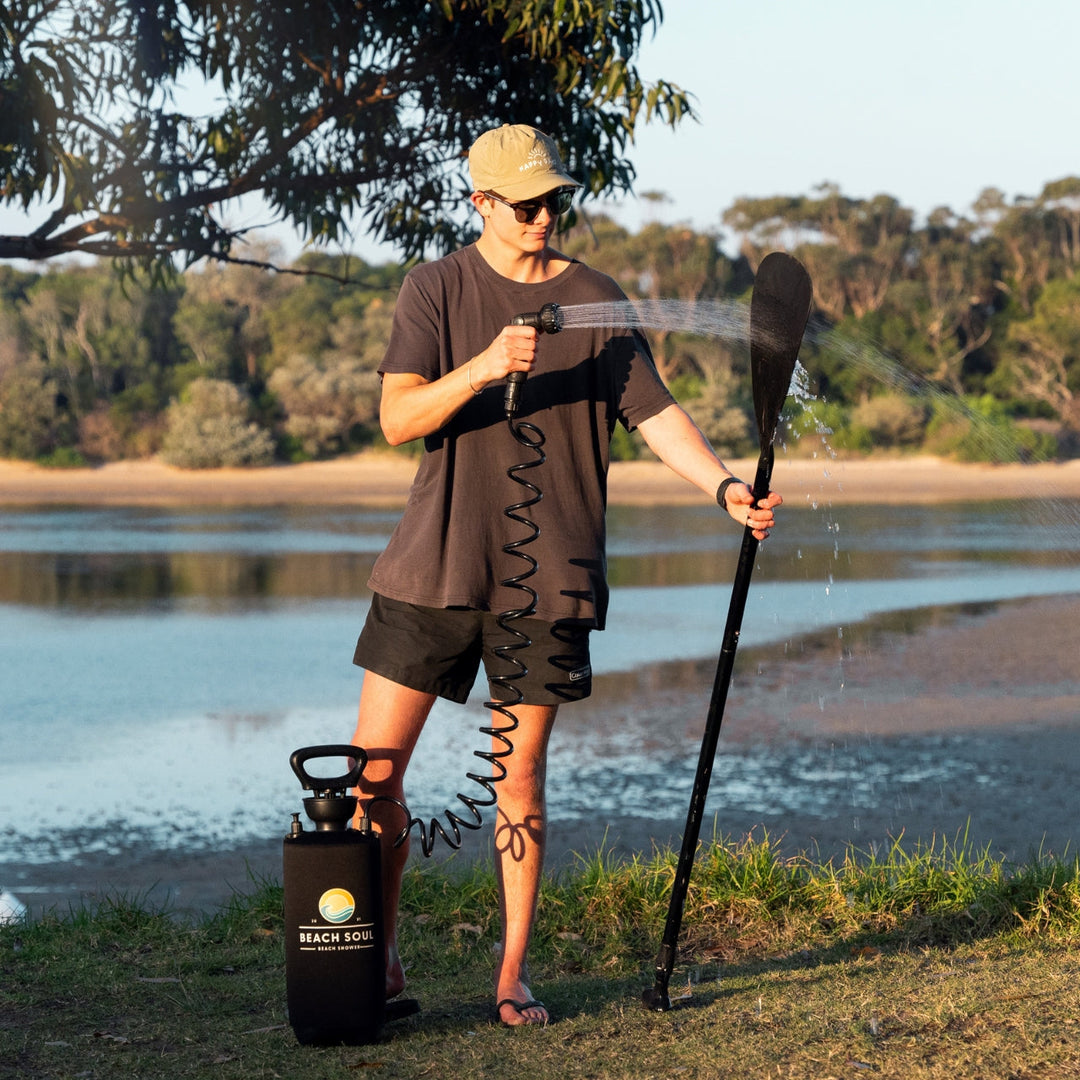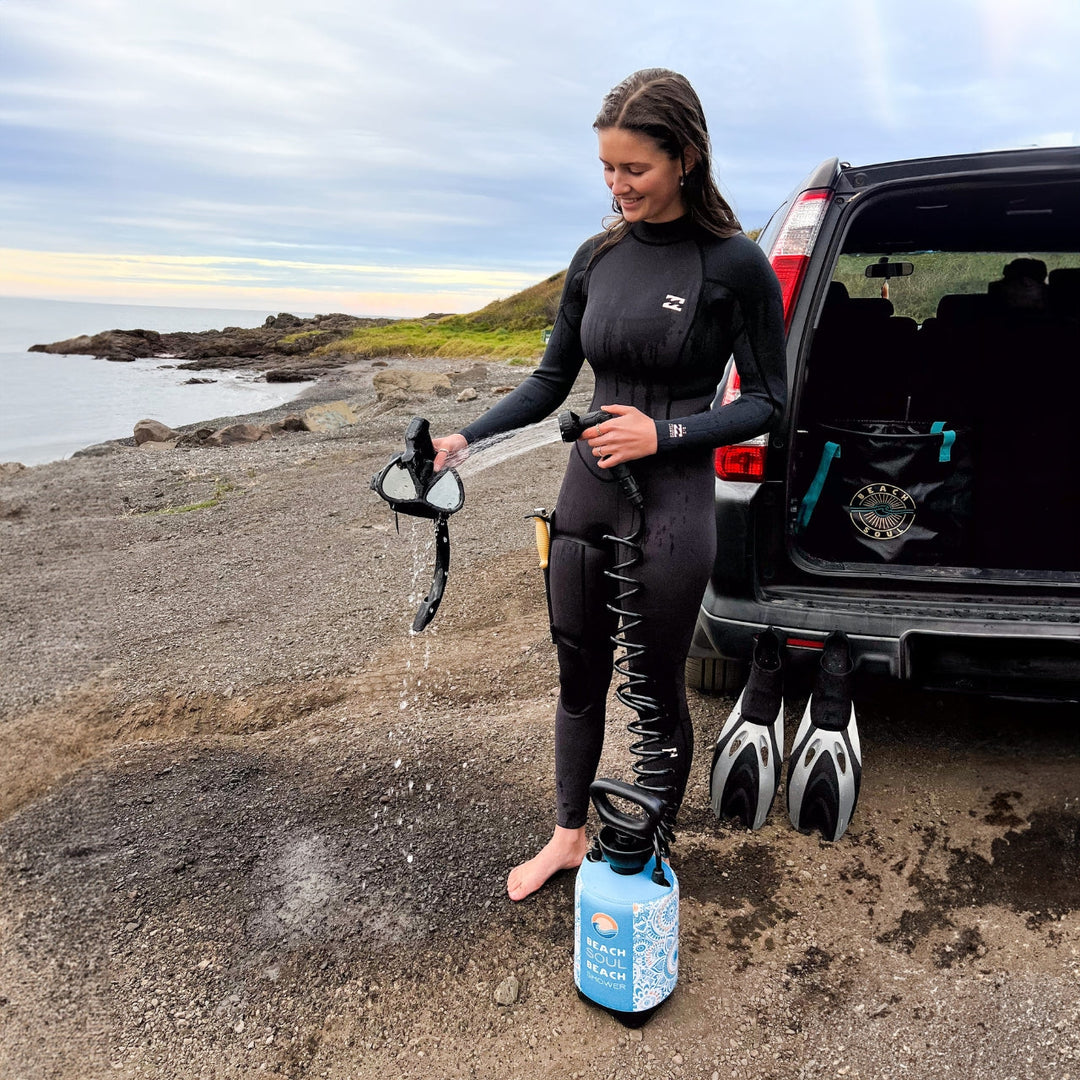 Want to keep your paddleboarding, diving, swimming or fishing routine going strong through the winter months? Fill our Beach Showers with hot water at home and enjoy an indulgent warm-water rinse after your cold water activities!
It's the antidote to any feeling of discouragement brought on by fresh or frigid conditions. And they ensure you continue to do the things you love most in the world - frost on the windshield, chilly winds and brain-freezing water temps be damned!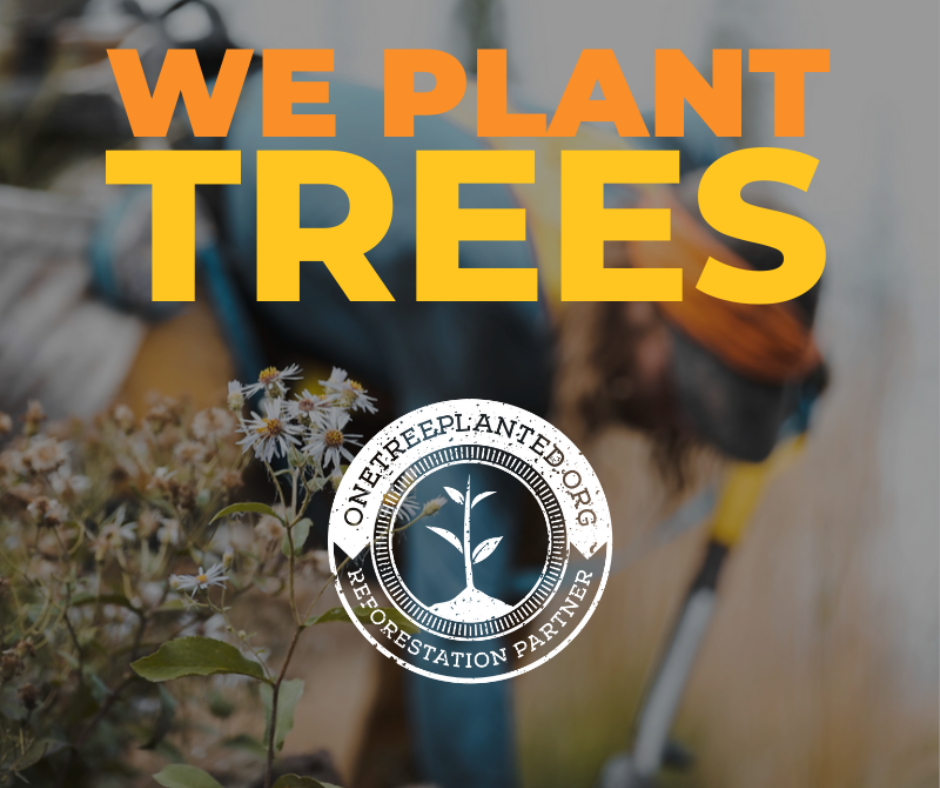 trees planted
To date, we've planted more than native trees in Australia and around the world .
More than just an outdoor shower brand
Not keen on contributing towards Big Shower? Don't worry. We're not some corporate behemoth with flashy offices in capitals around the world. We're a 100% Australian mum and dad operation that started Beach Soul® in order to keep the kids clean and the beach at the beach.
Now we're not only helping keep your outdoor adventures clean, relaxed and enjoyable, we're also planting 1 tree for every order placed AND supporting local Aussie artists with our different cover designs.
Our ultimate mission? To bring like-minded beach and bush lovers together by building a community of sand, dirt and dust-free legends. Are you ready to join the Beach Soul® movement?