Portable Showers for Outdoor Lovers
as featured in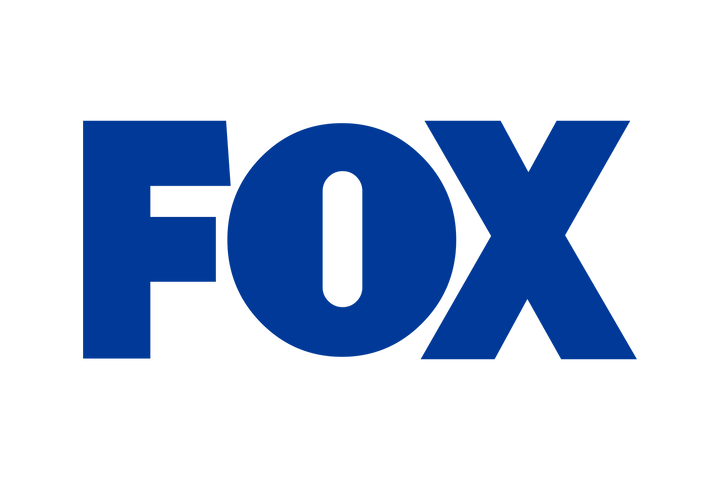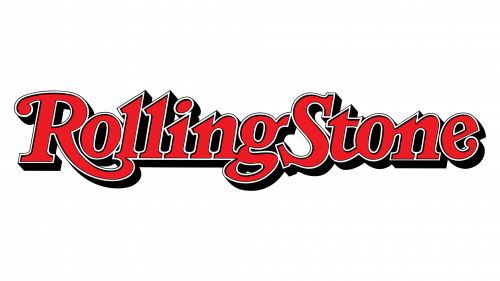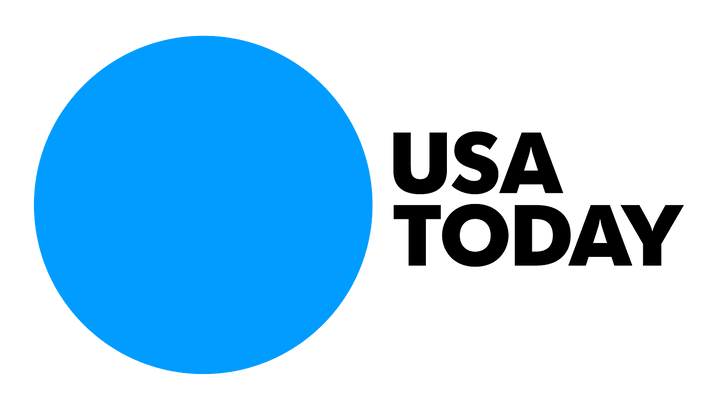 Freshen up your outdoor adventures with just a few pumps!
Consider yourself a lover of the great outdoors? Don't let the name fool you - our lightweight, pump-operated Beach Showers are perfect for outdoor enthusiasts and adventurers of all kinds!

Whether you're hiking remote trails, hucking your bike or saluting the sun on the yoga mat, our shower is here to save the day.

Don't let dirty gear and sweaty bodies ruin your fun - with just a few quick pumps, you can clean up and refresh in no time.

Say goodbye to campground showers or awkward water bottle rinse-offs. Our warm and cold-water portable shower brings the cleanliness and comfort of home straight to your outdoor playground.

Now you can have the best of both worlds!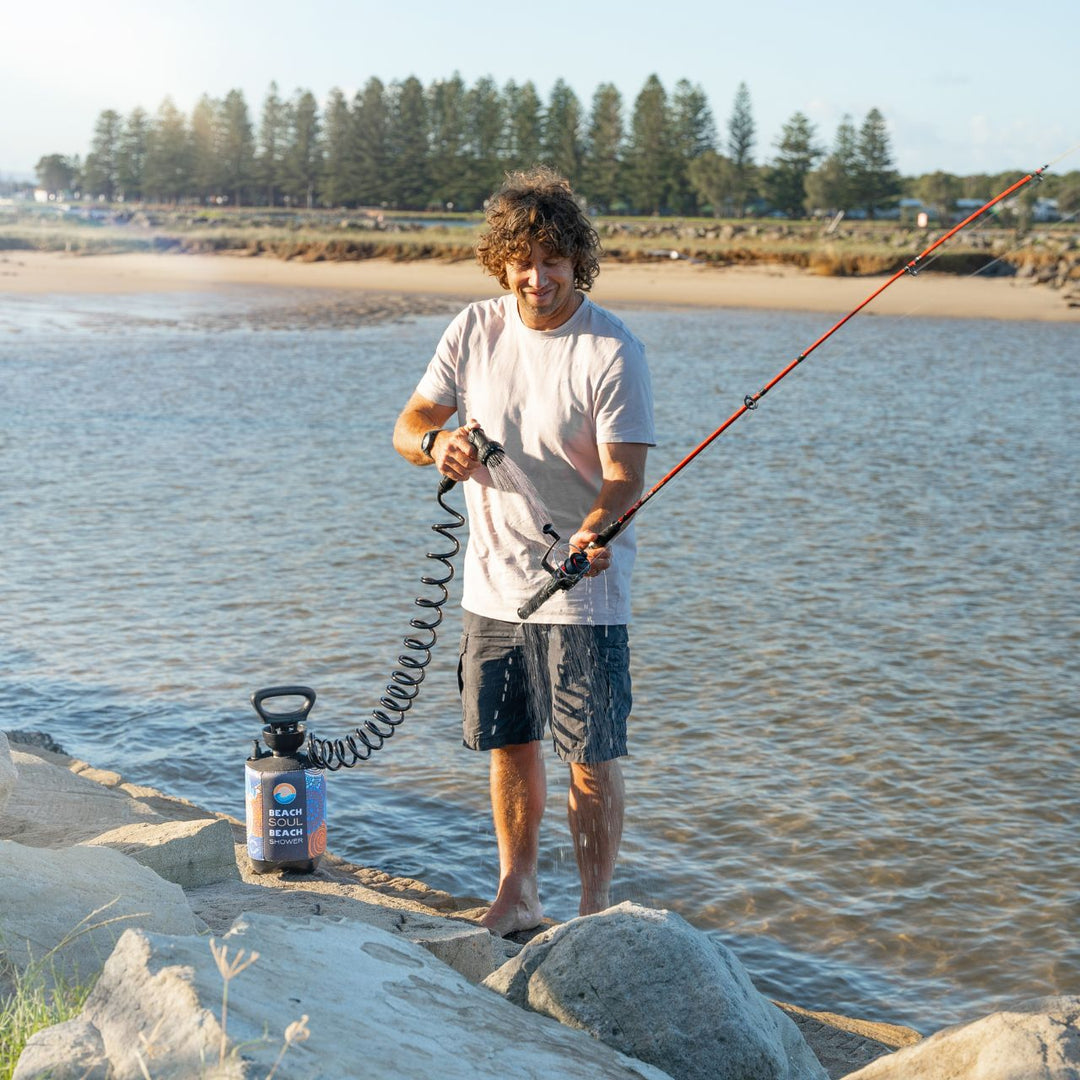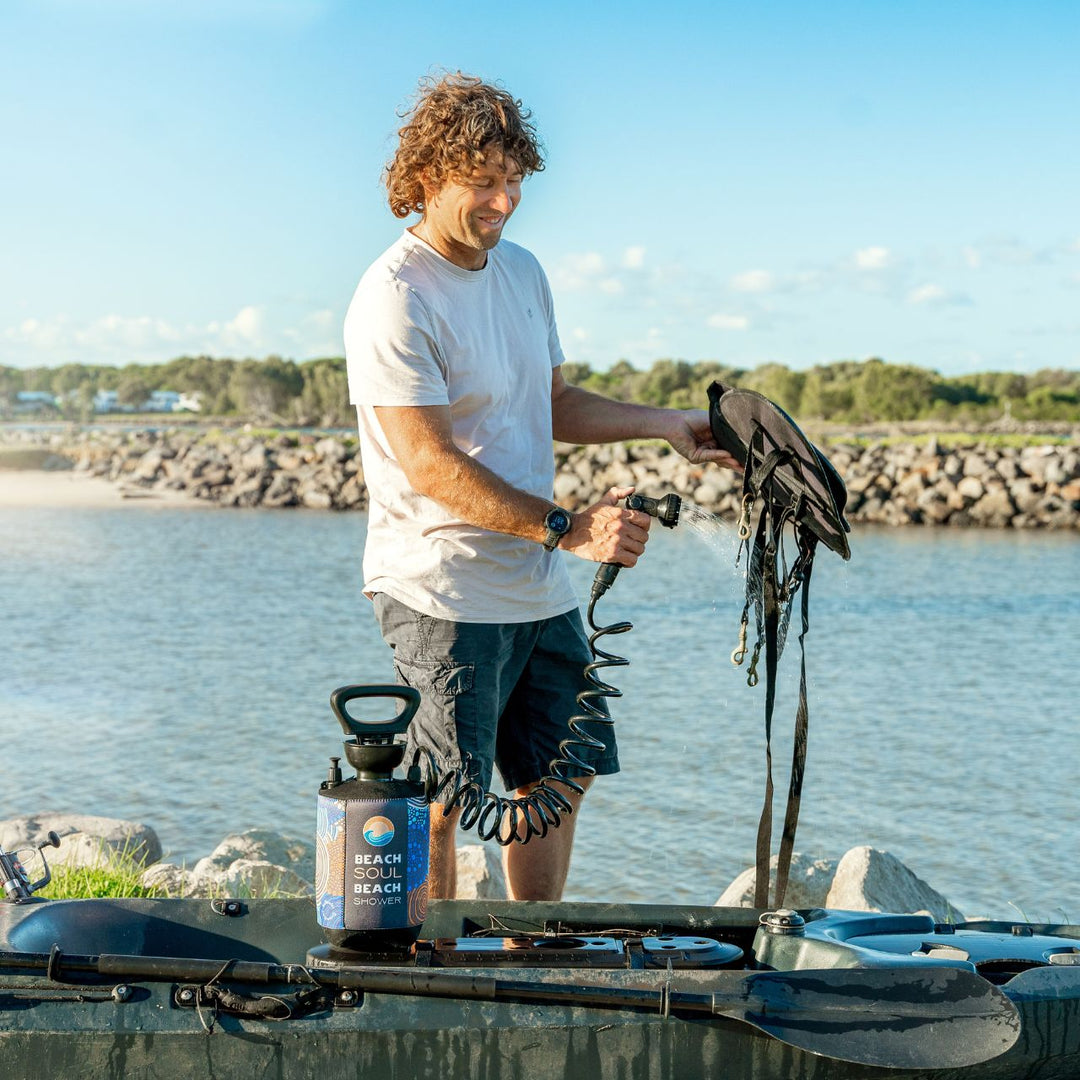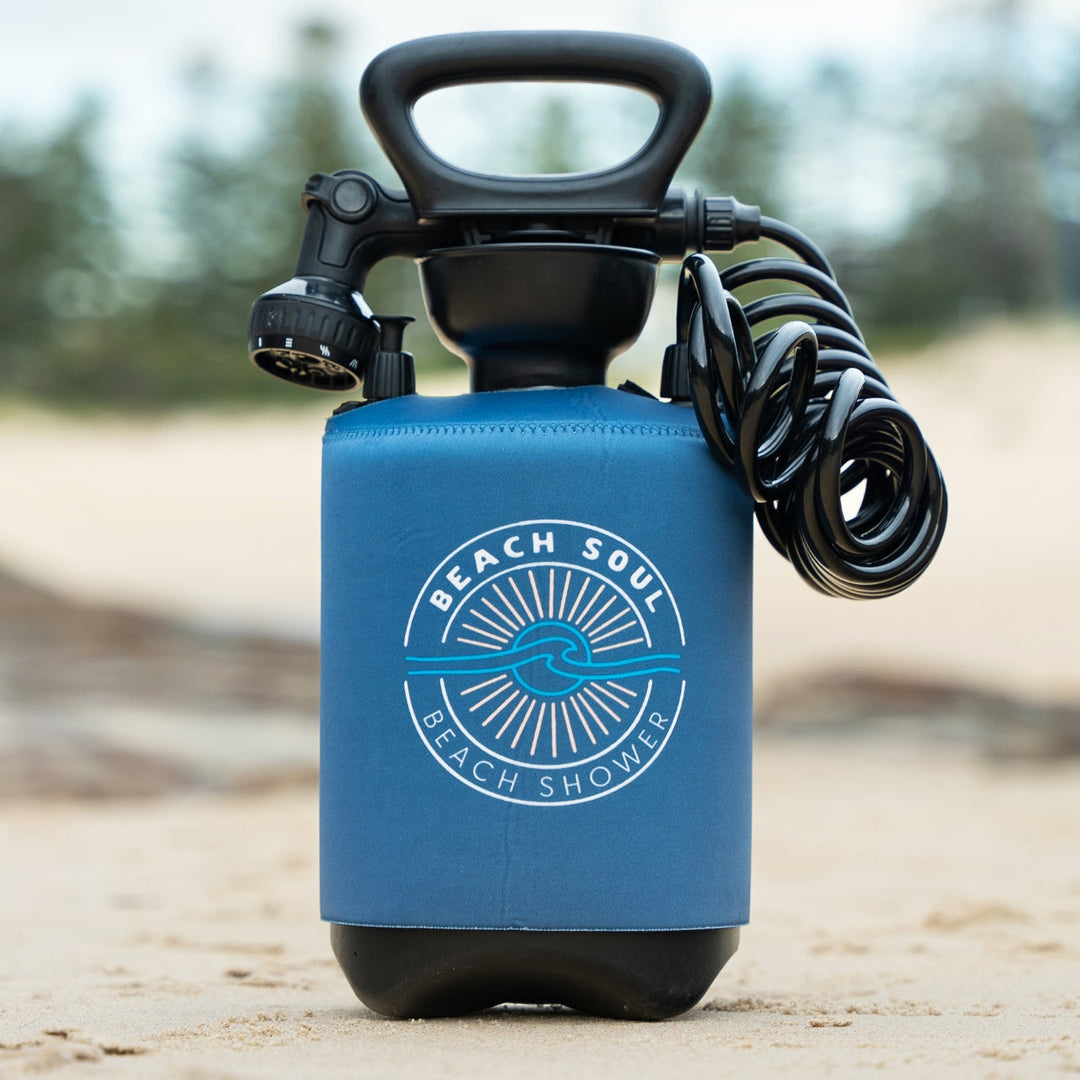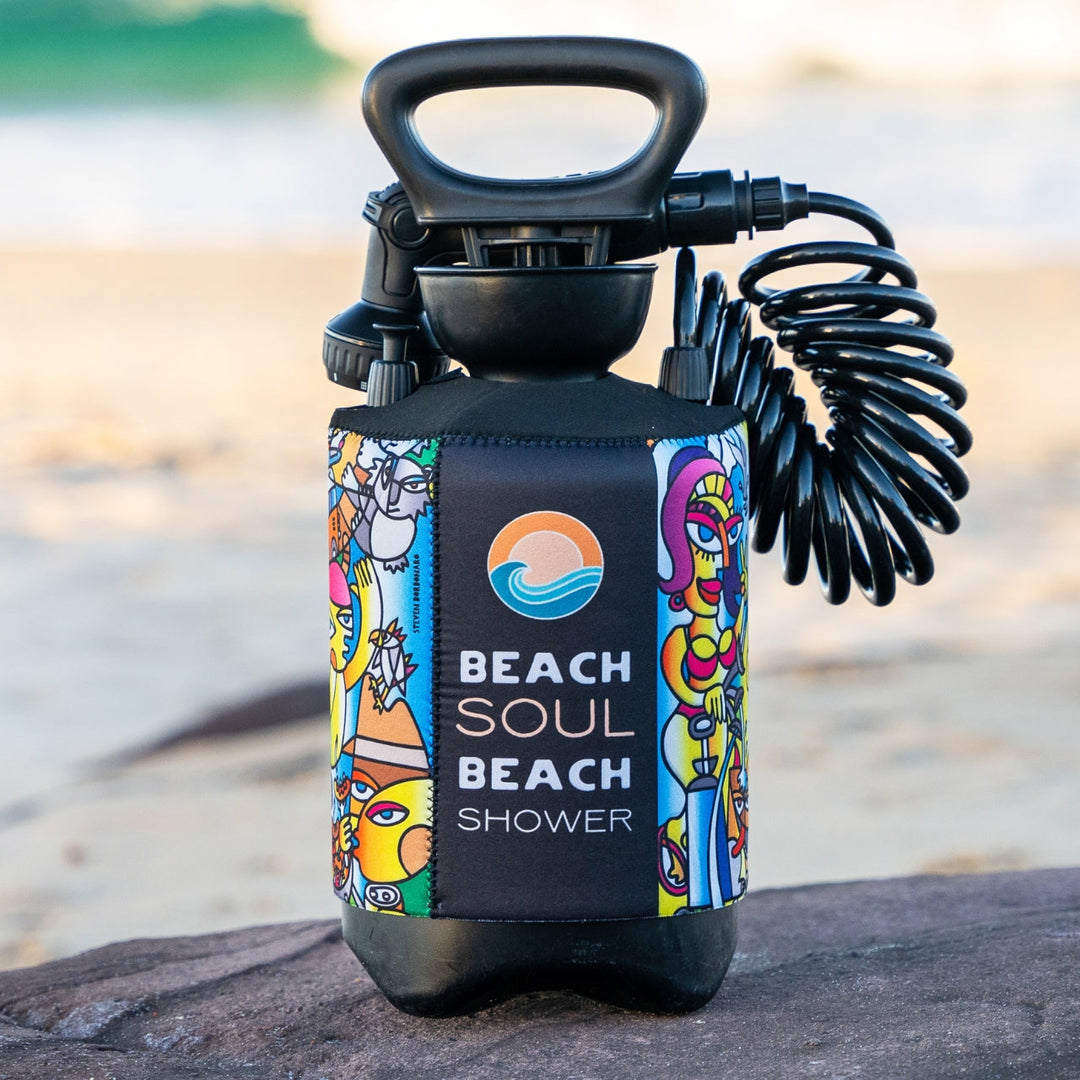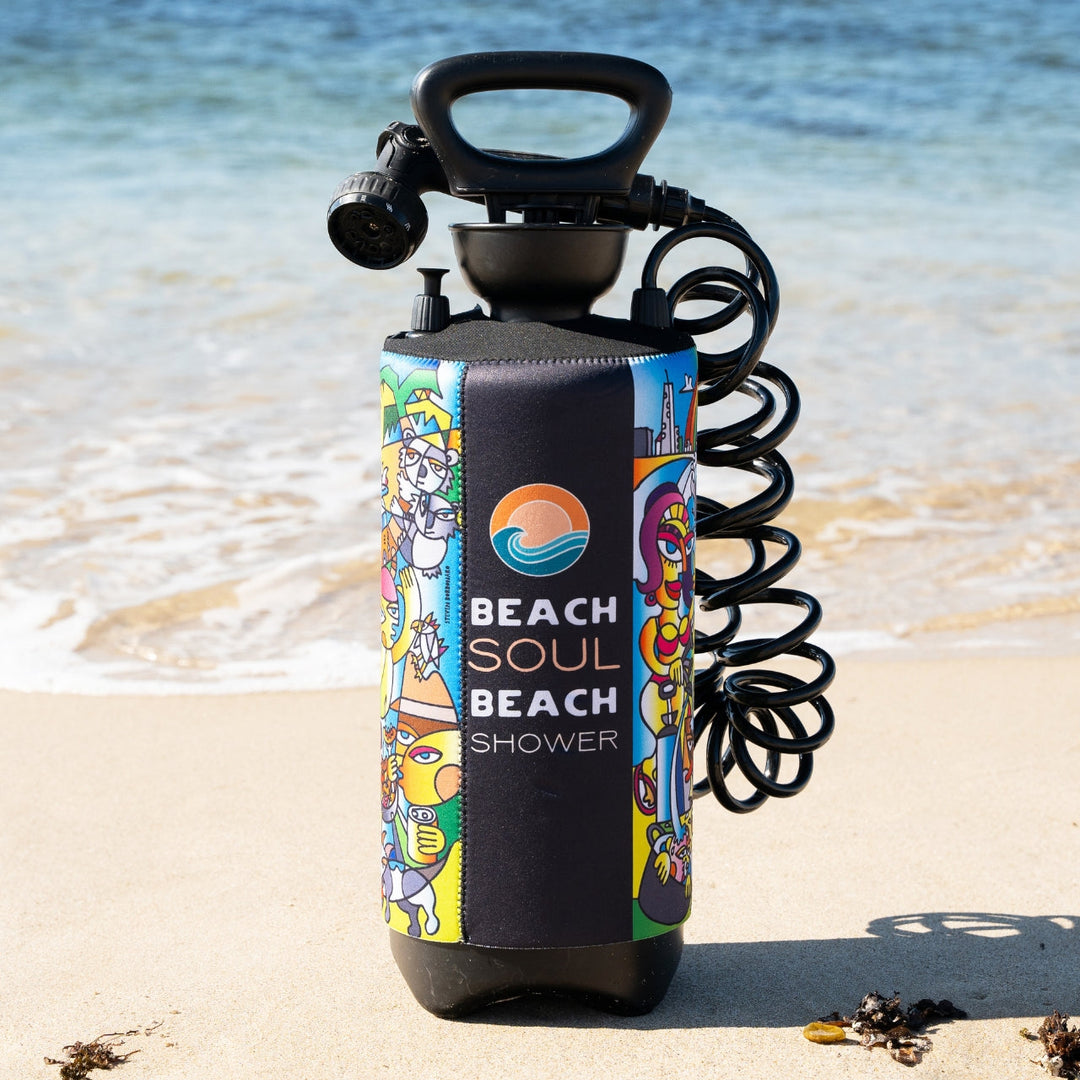 Freshen up or rinse your gear anytime, anywhere
Experience the outdoors… minus the hassle! Our game-changing portable Beach Showers make cleaning up on the go a breeze. Just a few quick pumps and voila - a refreshing shower anywhere, anytime!
Spend less time worrying about dirty gear or dirty bodies and more time enjoying the best of what Mother Nature has to offer!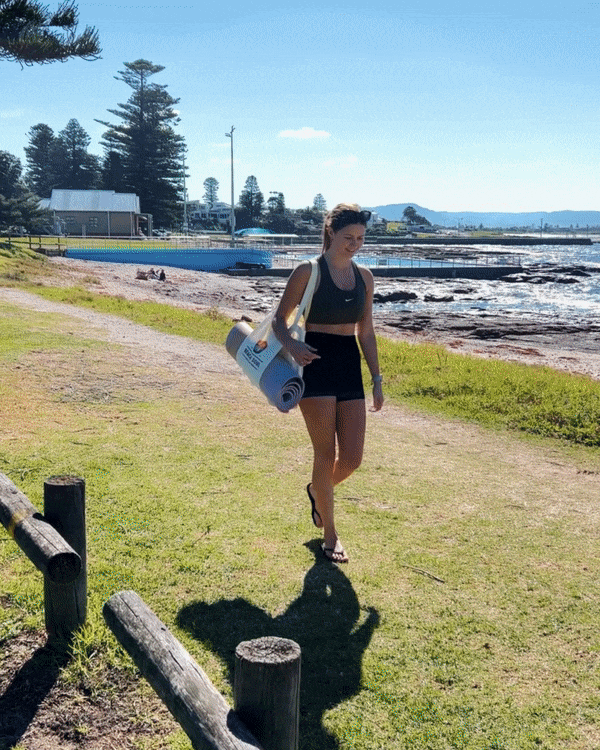 The Ultimate Beach Shower COMPANION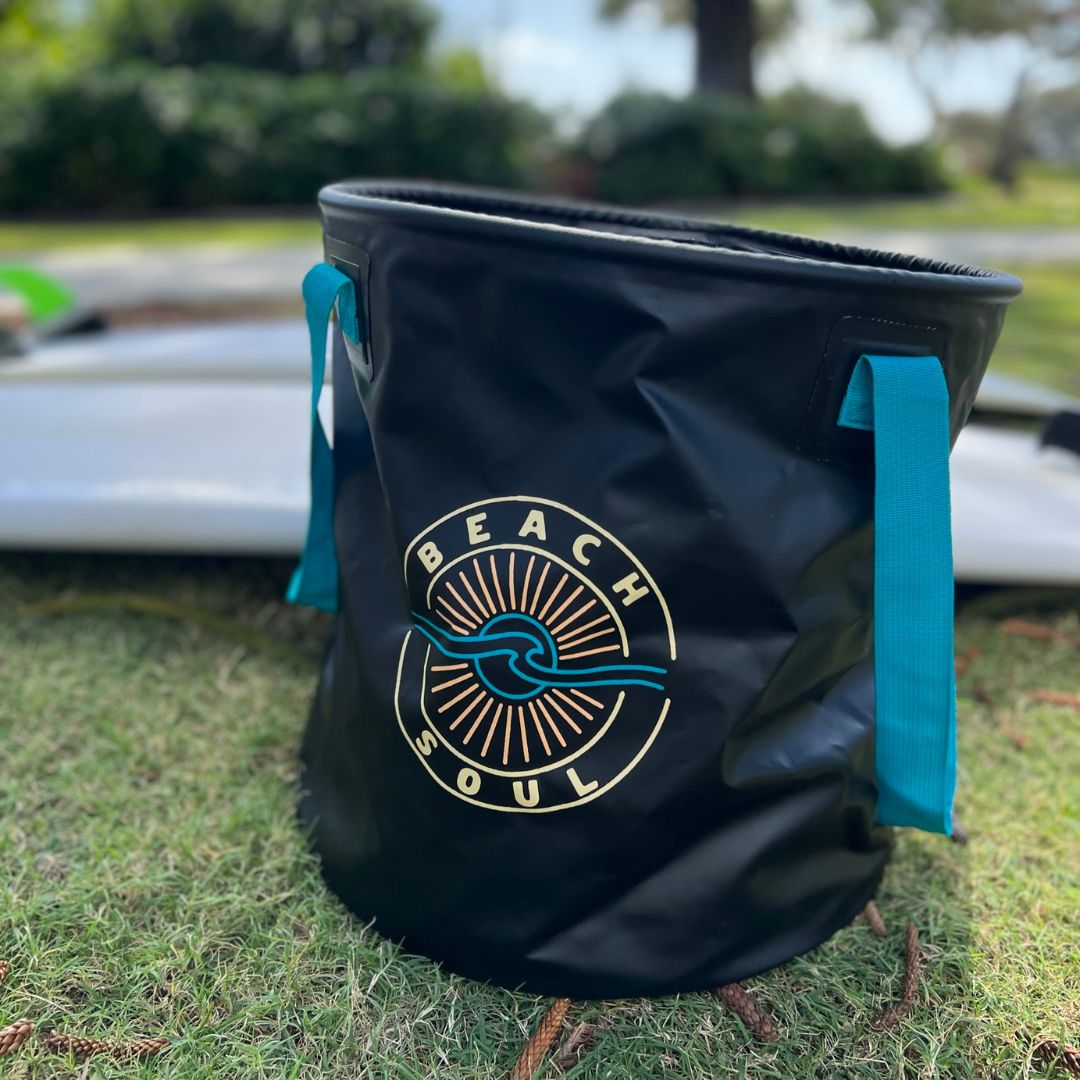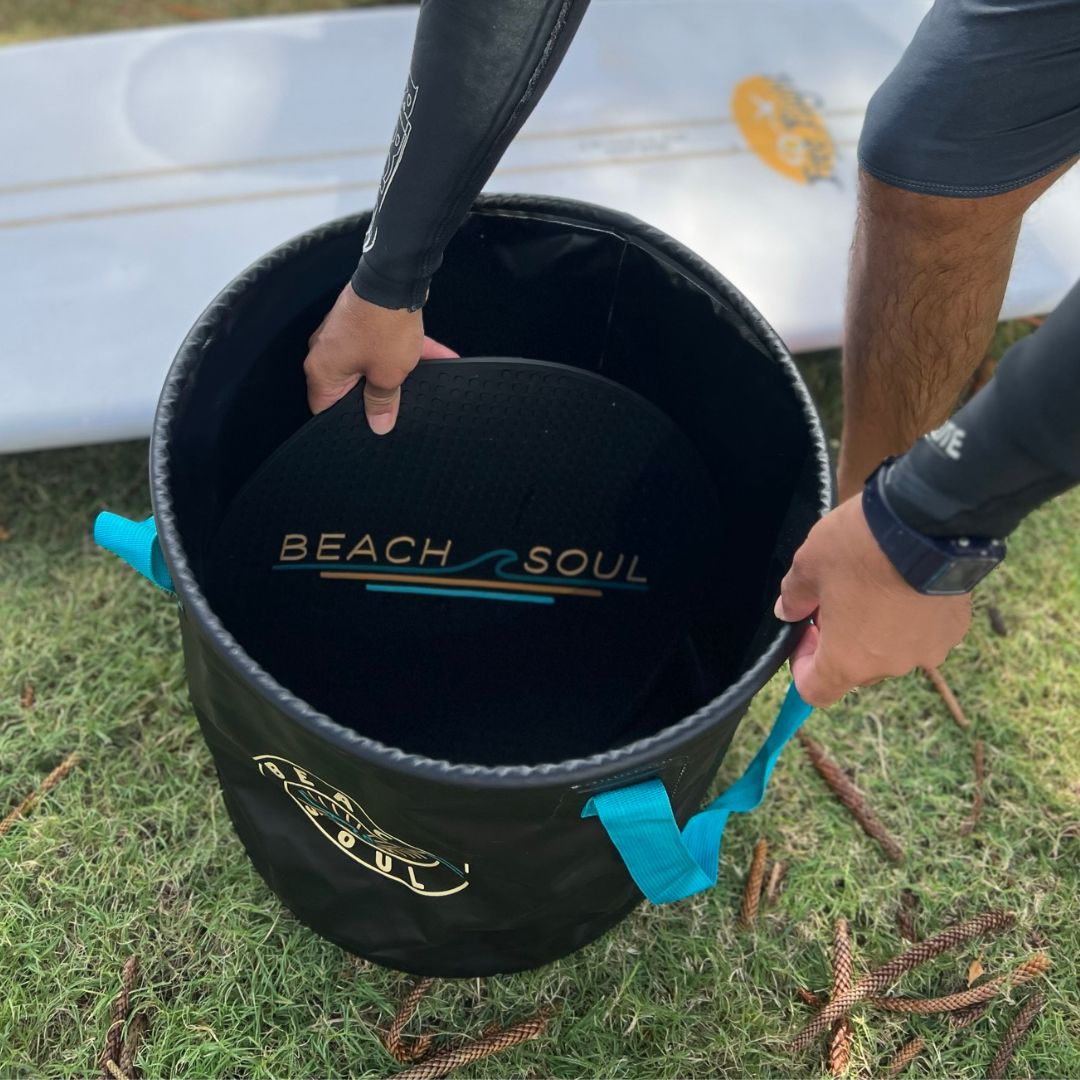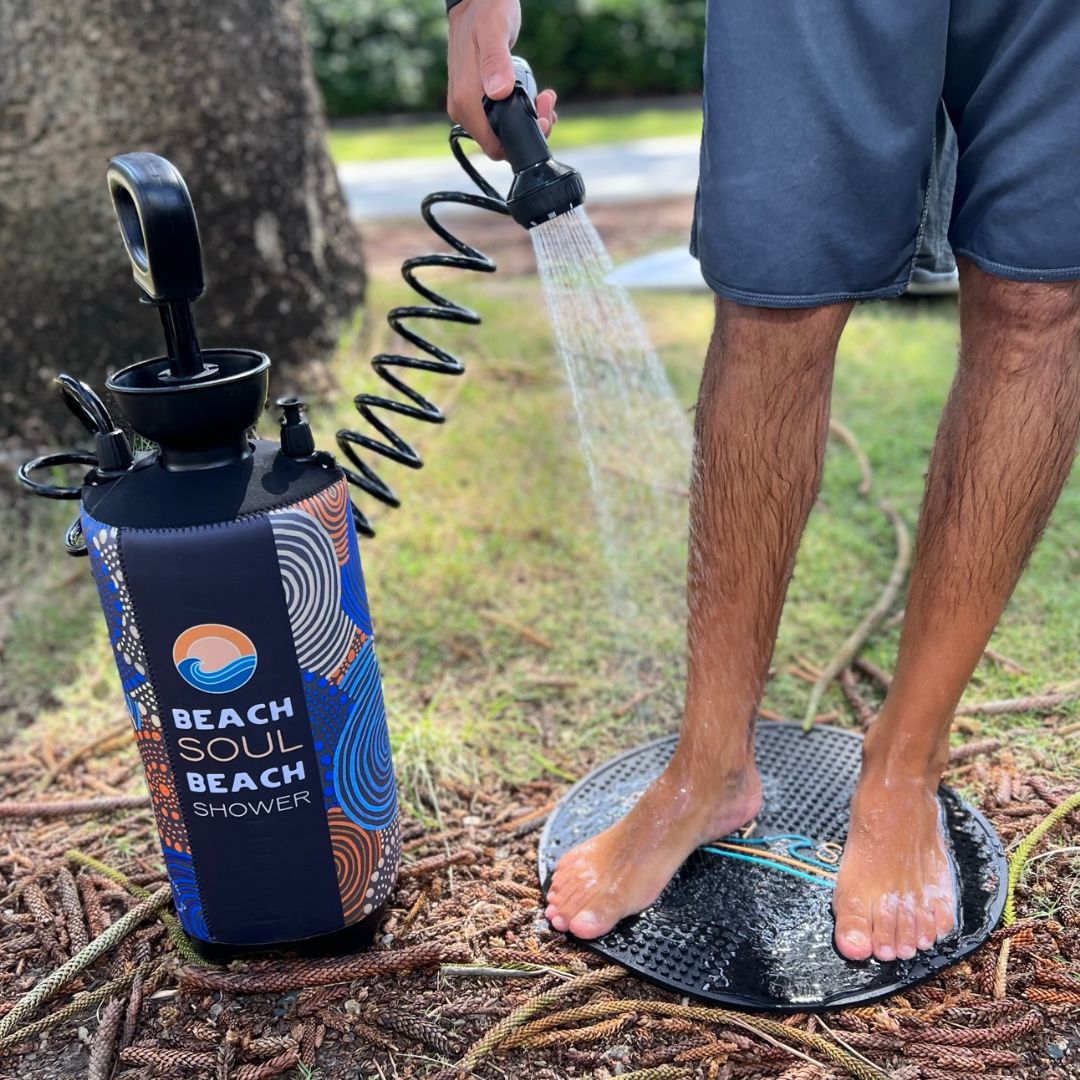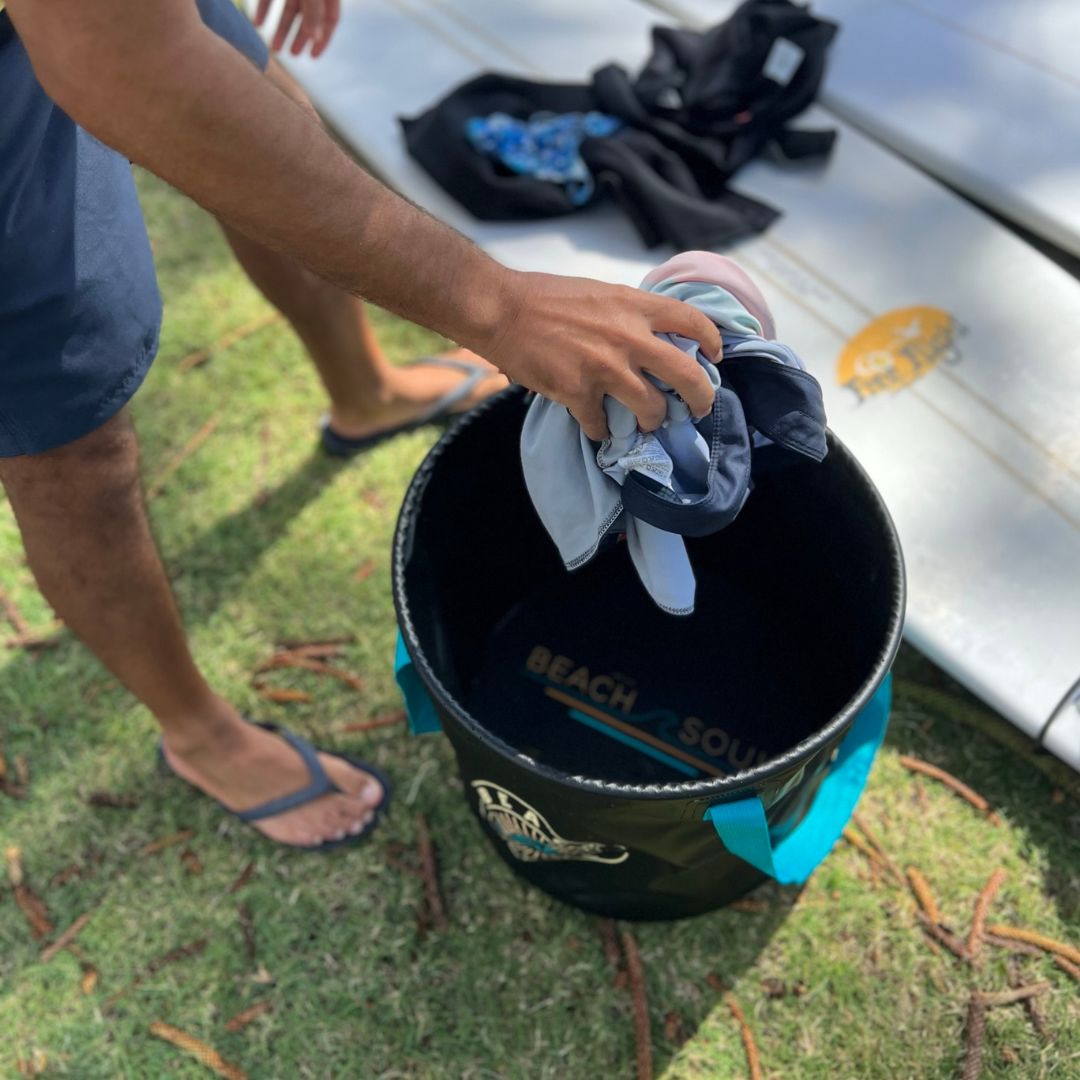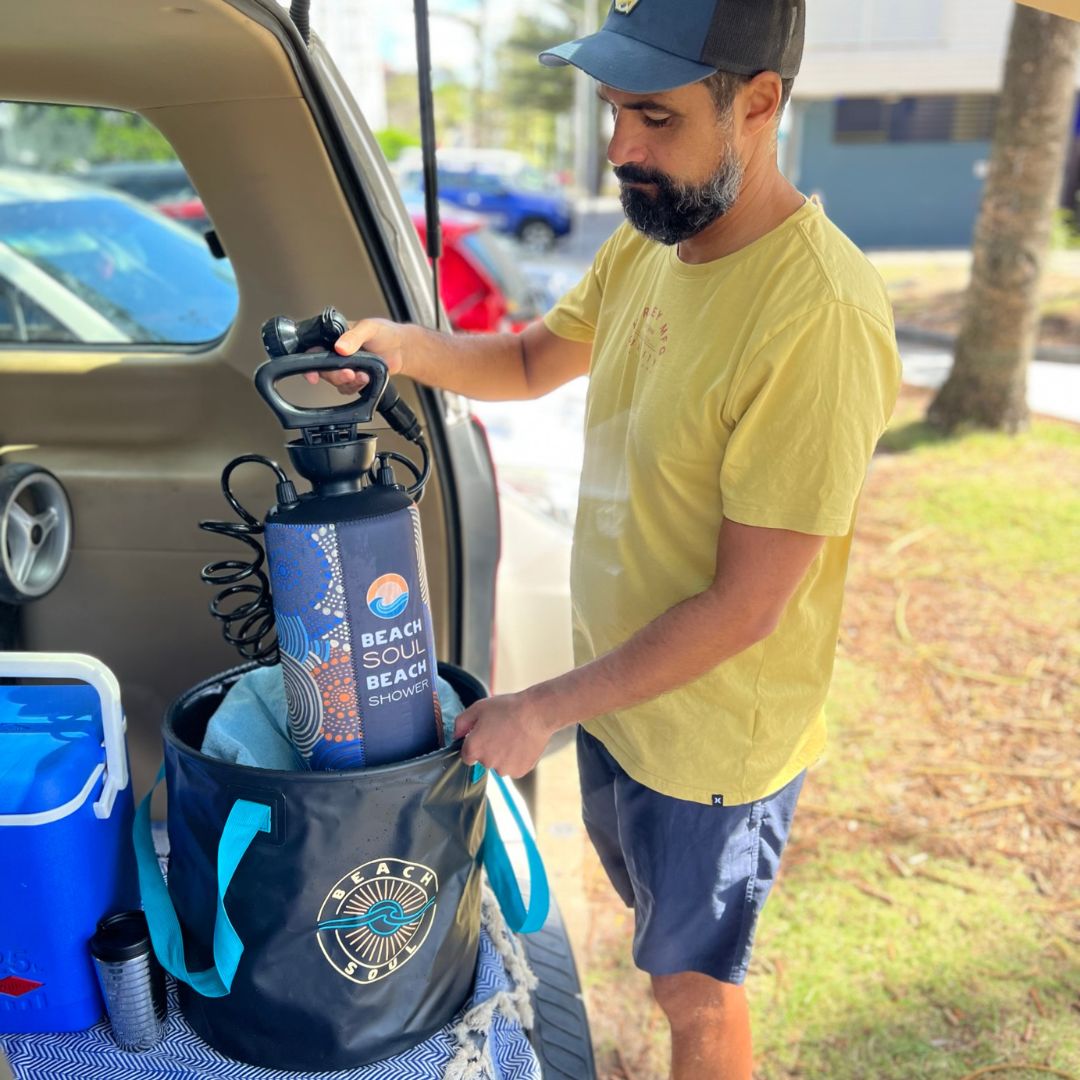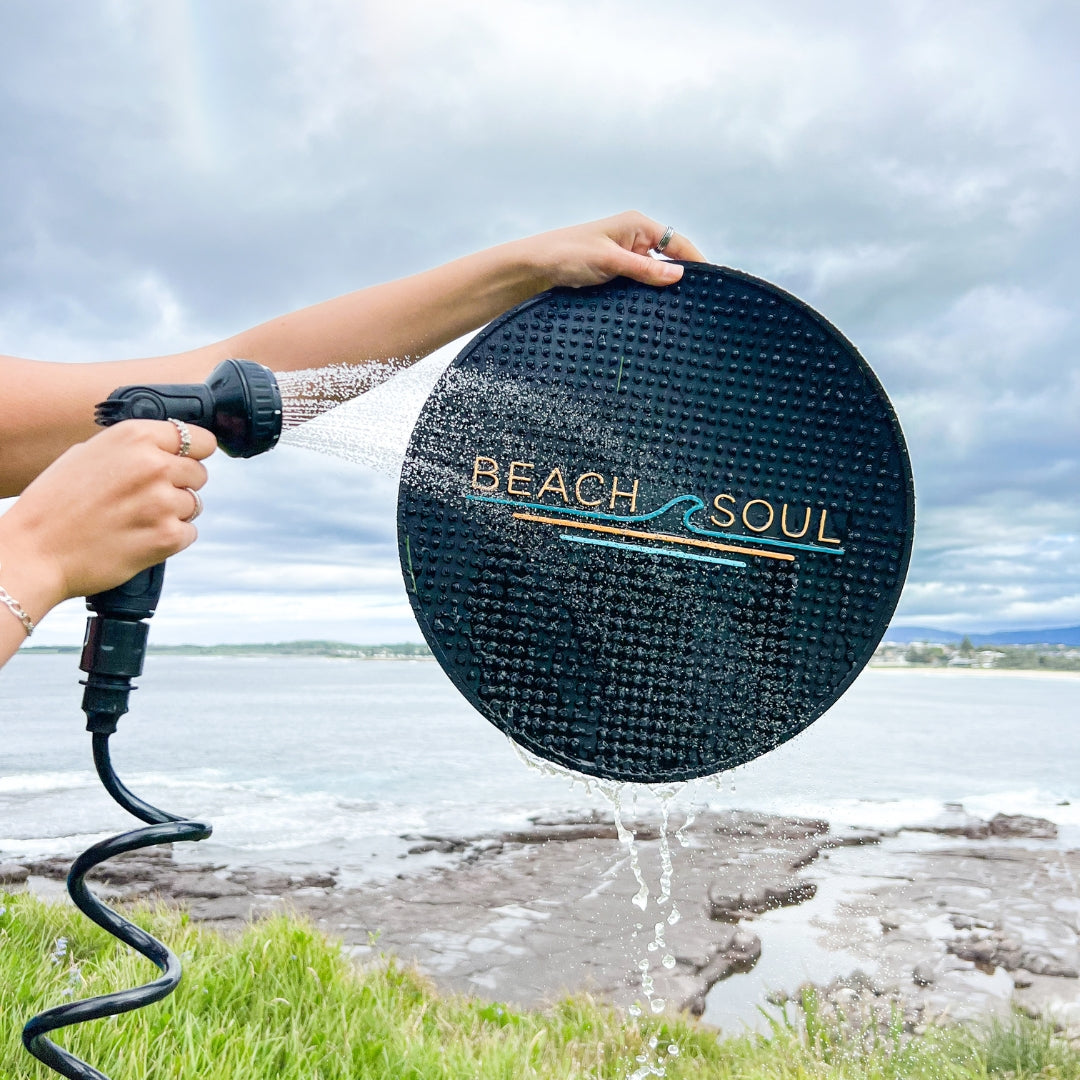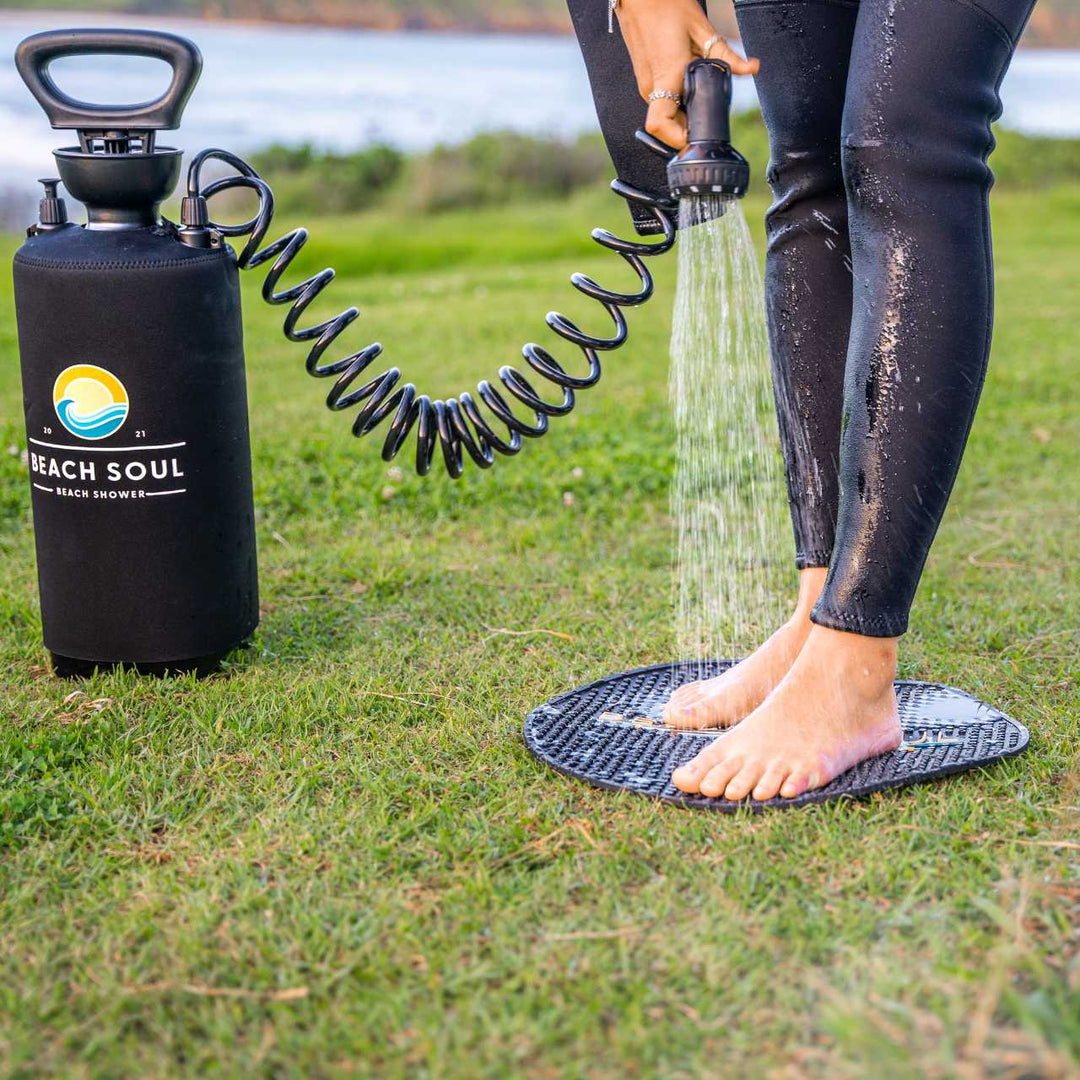 for the sandy, dirty and dusty amongst you
Instantly refresh yourself after a big day hiking
Rejuvenate after a long distance run
Rinse the mud from clothing and gear
Give your yoga mat a quick once-over after an intense session
Wash the rock climbing chalk and dust from your hands
Have a shower before climbing into your sleeping bag and enjoy a good night's sleep
Clean your bike before placing it in or on your vehicle
Cool yourself down if you've been bush walking on a warm day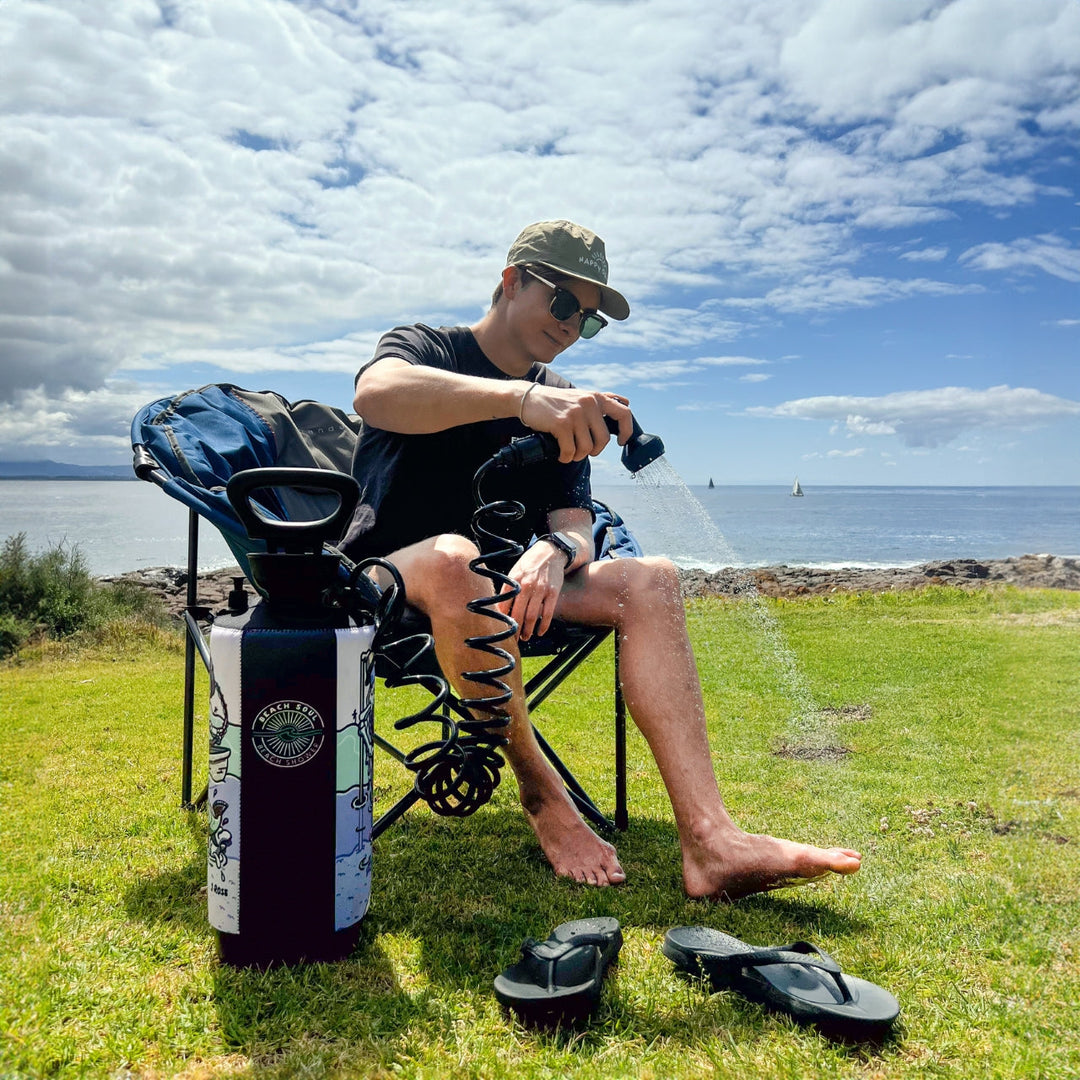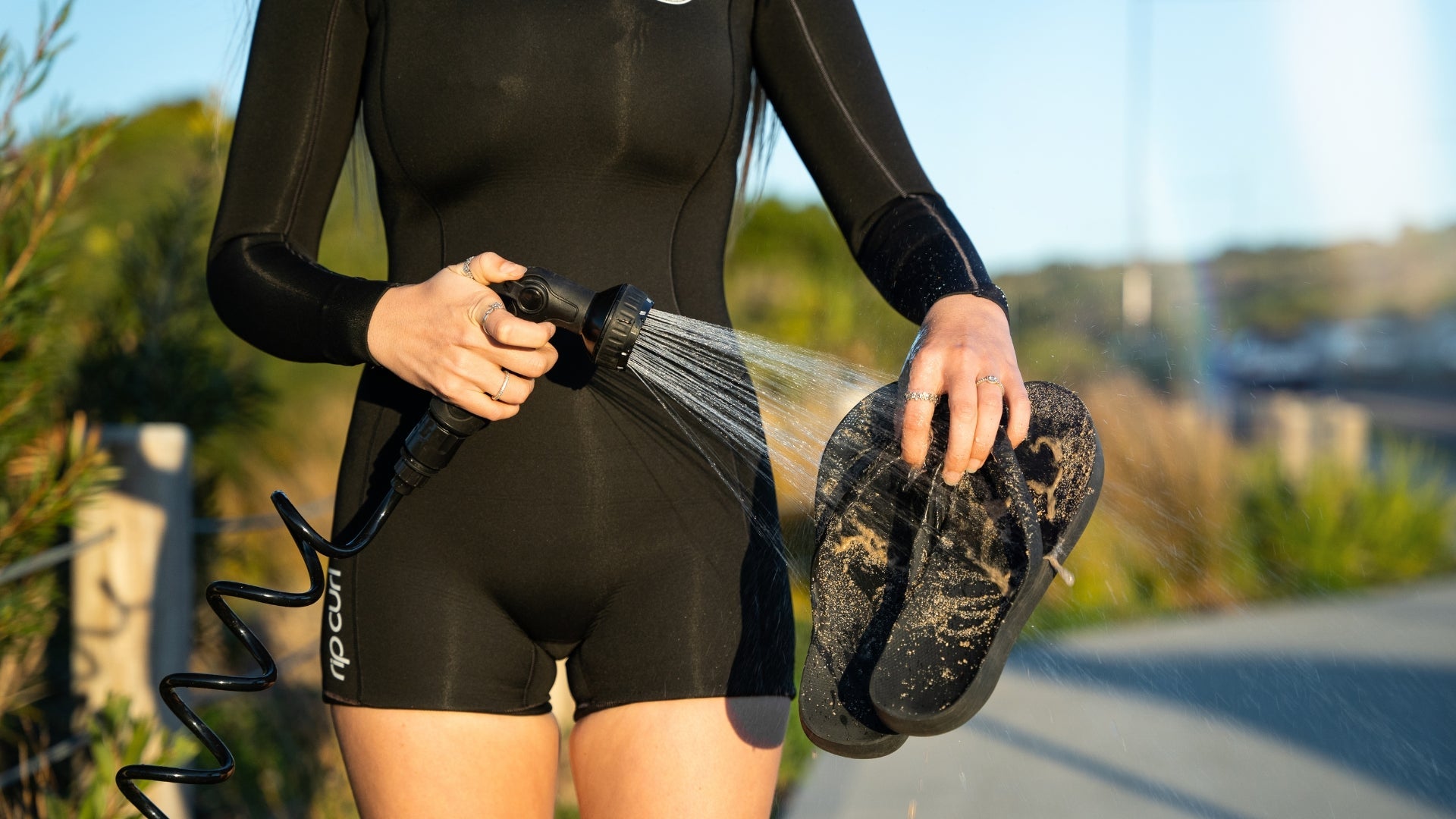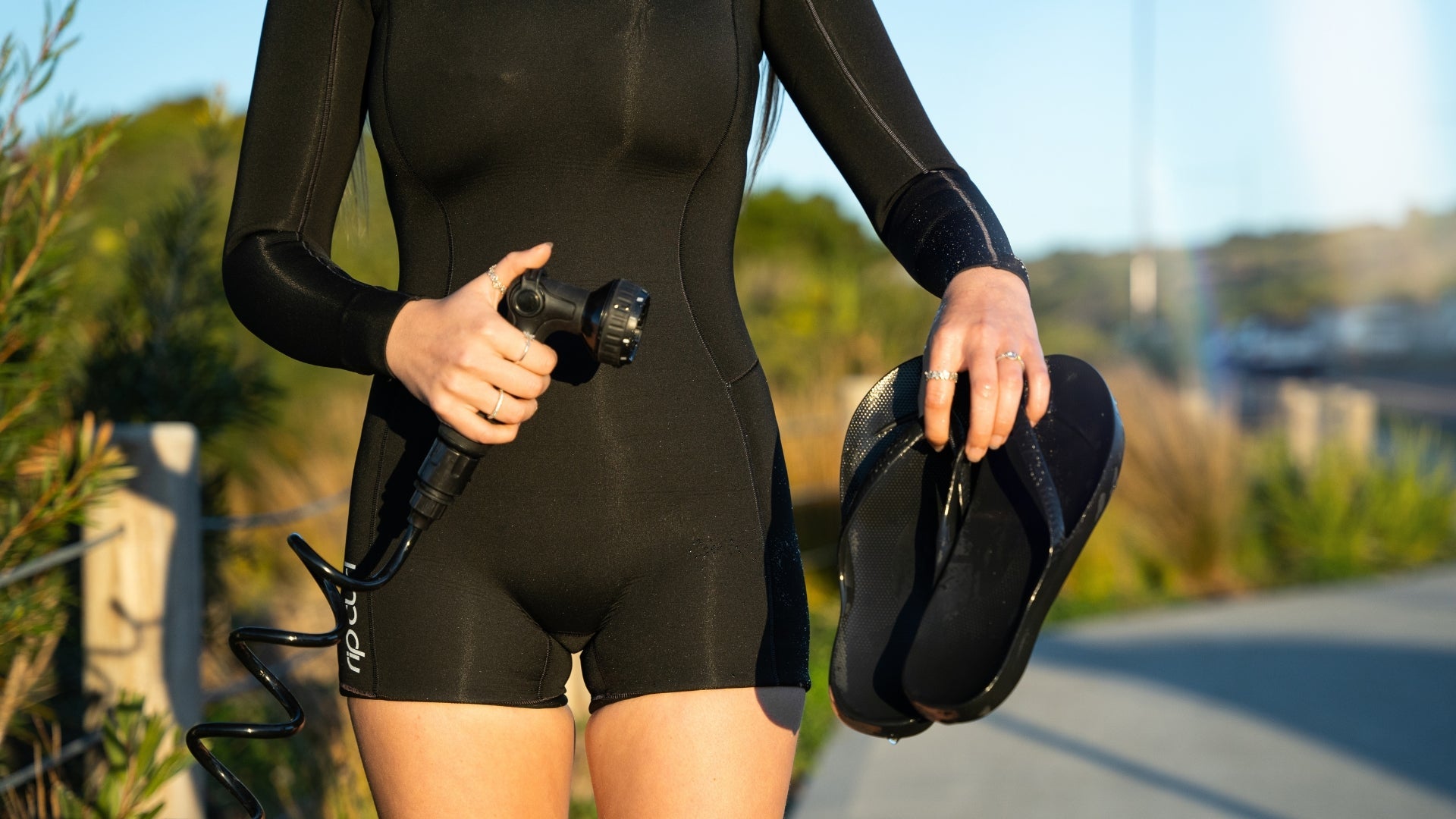 A Beach Shower for Every Season
Feeling particularly sweaty, dusty or outright gross after a summer adventure? We've got a solution we think you'll love.

Grab a fully topped-up Beach Shower today and enjoy having a cooling, refreshing freshwater shower waiting for your return!

It adds an extra element of comfort to your bush walking, mountain bike riding or leisure activities. And because the product is easy to use and requires no power, it won't slow you down or take up precious space in the car!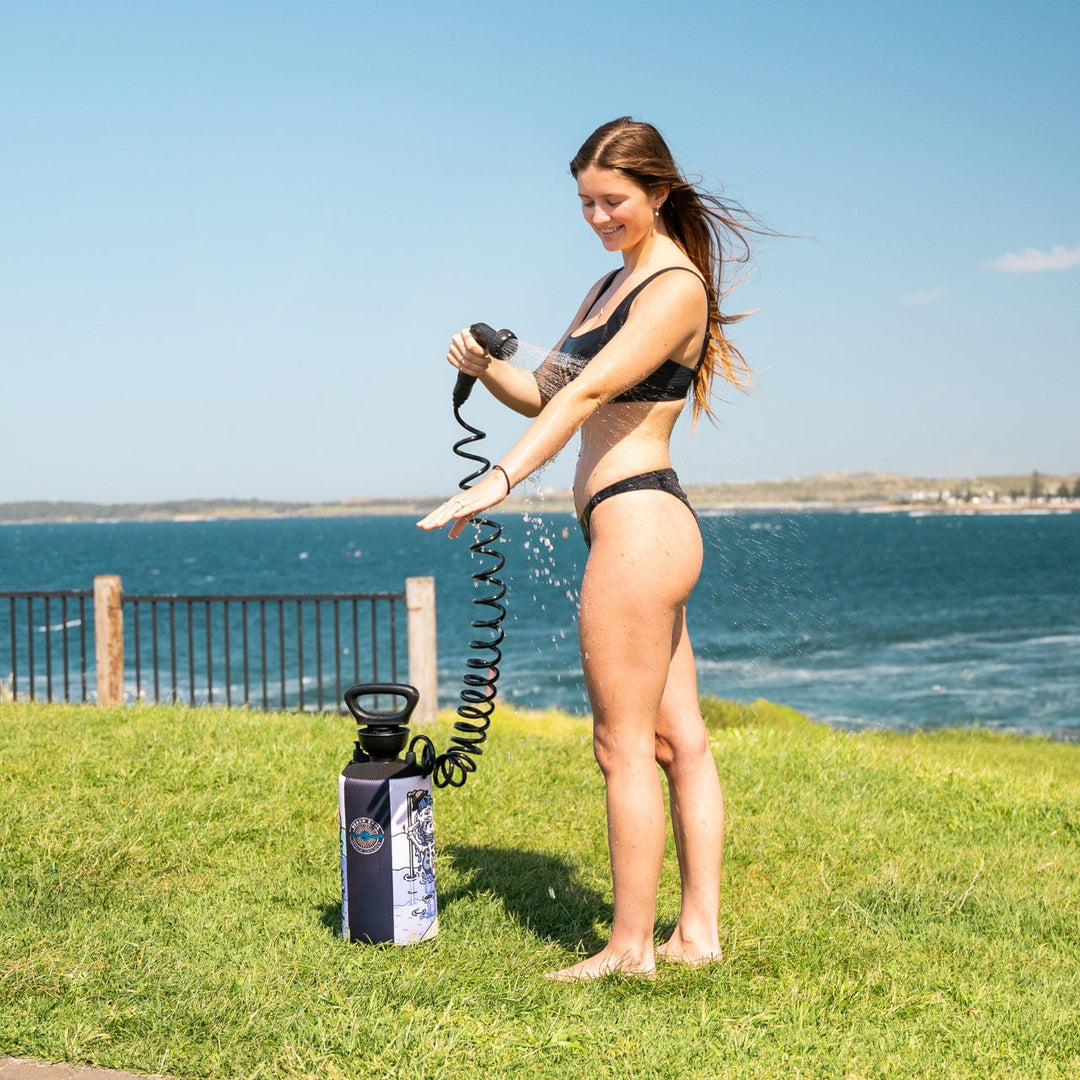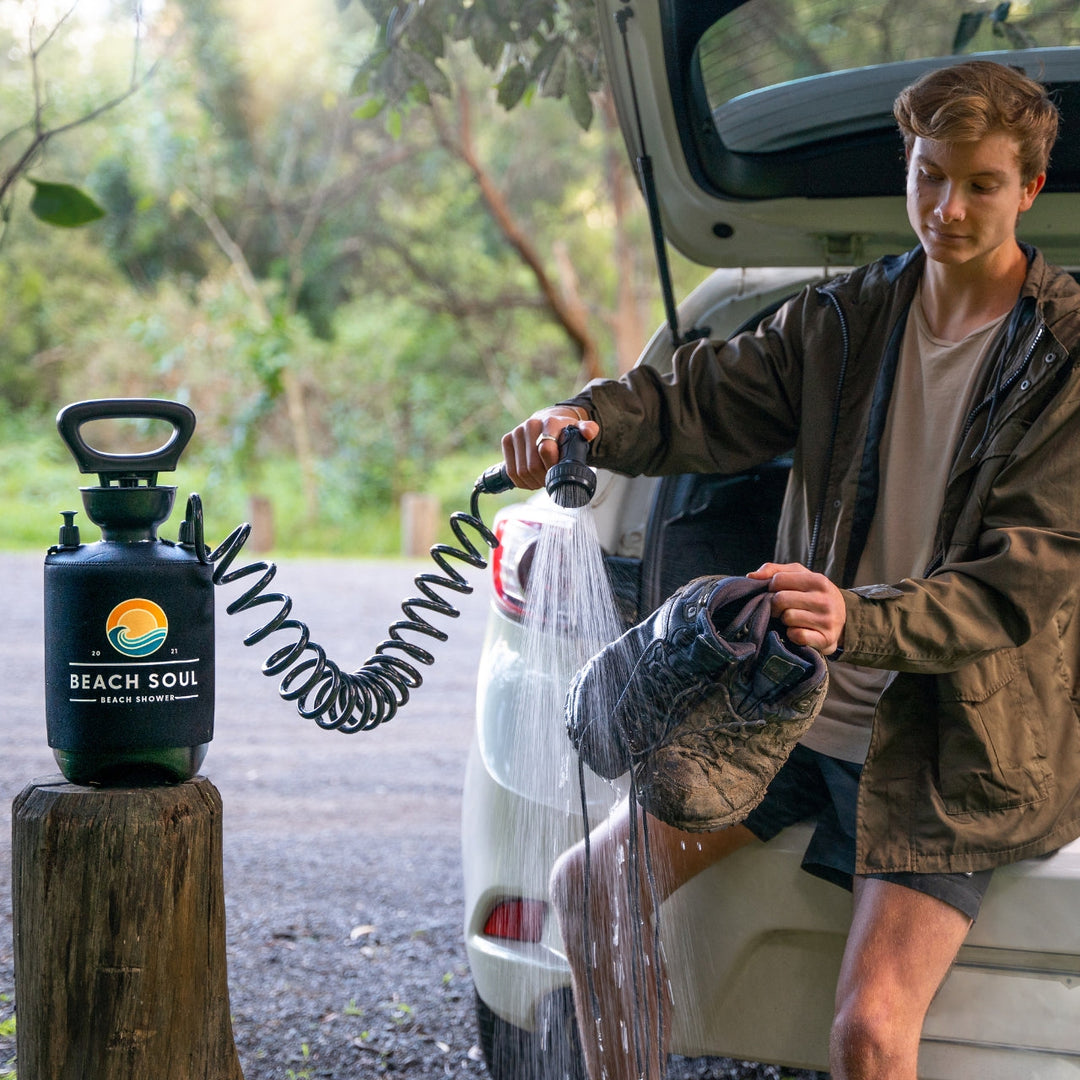 Filthy boots? Mud-caked bike? Soil-splattered gear? Our Beach Showers turn muddy messes into a thing of the past.
Just pump the handle to blast away dirt and grime from yourself and your gear. And get back on the road or back to doing what you love quickly with zero fuss.
No more mud stains in the car or tricky post-adventure rinses with the kids. Our showers make cleaning off a breeze... because a little winter rain or mud should stop you from living your best Beach Soul life!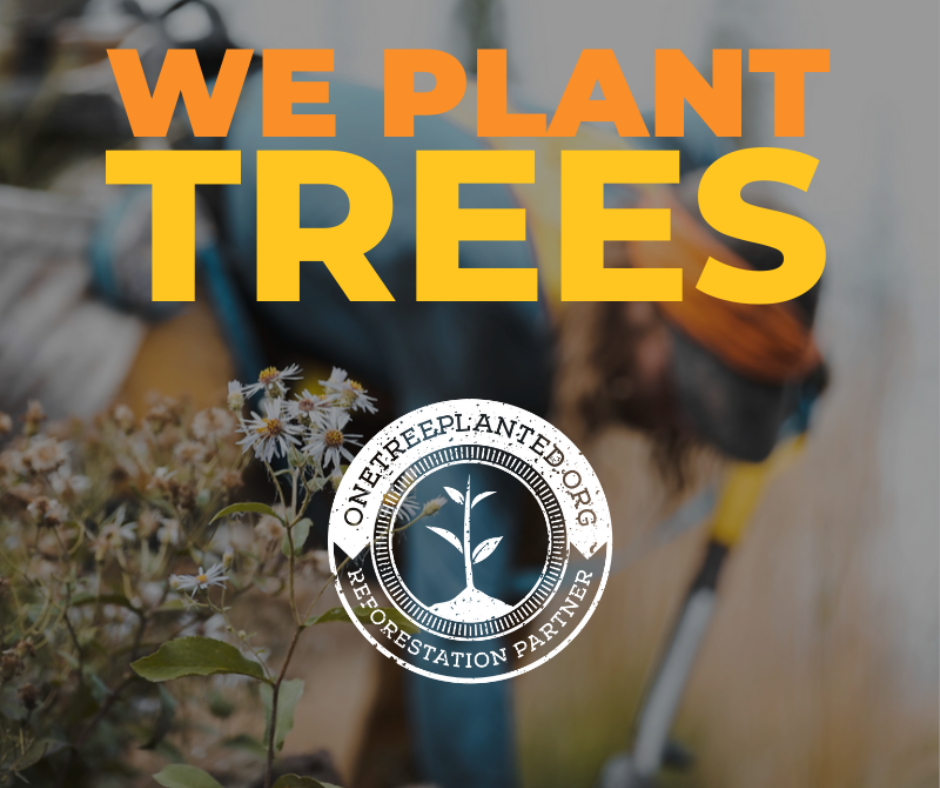 trees planted
To date, we've planted more than native trees in Australia and around the world .
More than just an outdoor shower brand
Not keen on contributing towards Big Shower? Don't worry. We're not some corporate behemoth with flashy offices in capitals around the world. We're a 100% Australian mum and dad operation that started Beach Soul® in order to keep the kids clean and the beach at the beach.
Now we're not only helping keep your outdoor adventures clean, relaxed and enjoyable, we're also planting 1 tree for every order placed AND supporting local Aussie artists with our different cover designs.
Our ultimate mission? To bring like-minded beach and bush lovers together by building a community of sand, dirt and dust-free legends. Are you ready to join the Beach Soul® movement?