Easy-To-Use Portable Shower for Dogs
as featured in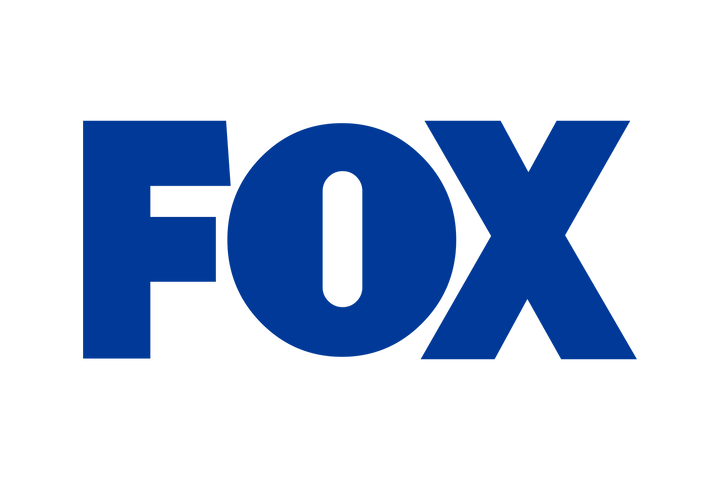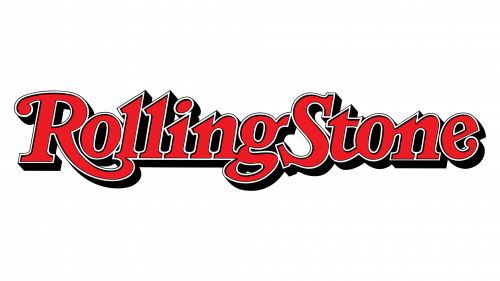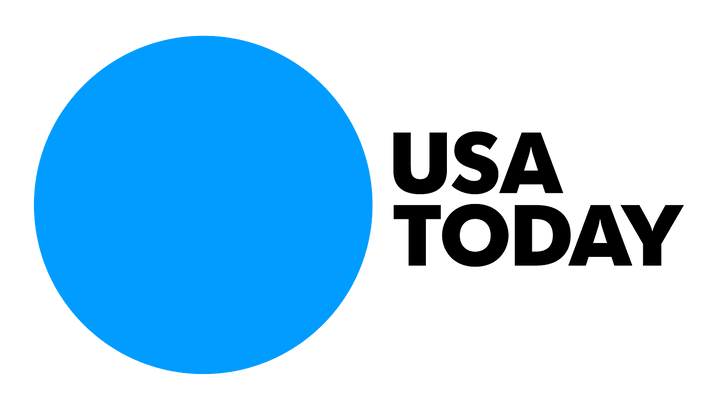 The Portable Shower You and Your Dog Will Love
Seeking an easier way to rinse sand, mud or everyday mess from your doggo?

Our Beach Showers can take your pooch from clean car or carpet liability to fresh and fabulous with just a few pumps.

No more awkward water bottle rinses at the back of the car or scary electric pet showers with noisy parts.

Our Beach Showers are designed to be hassle-free and easy to use - just stow it in the car or ute tray and away you go!

It's the gentlest and most convenient way to rinse your four-legged mate. And it's for dogs everywhere who love beach and bush adventures as much as you!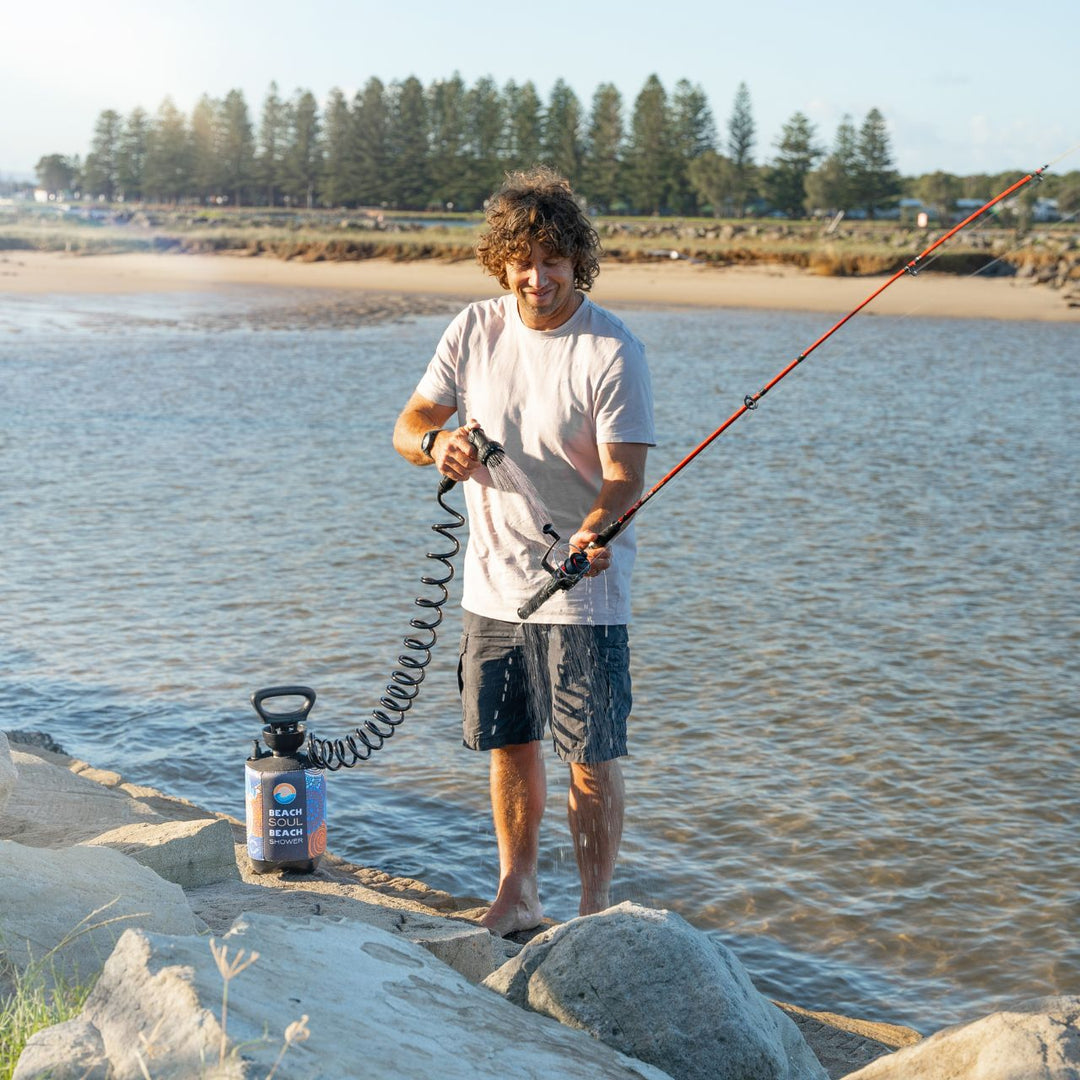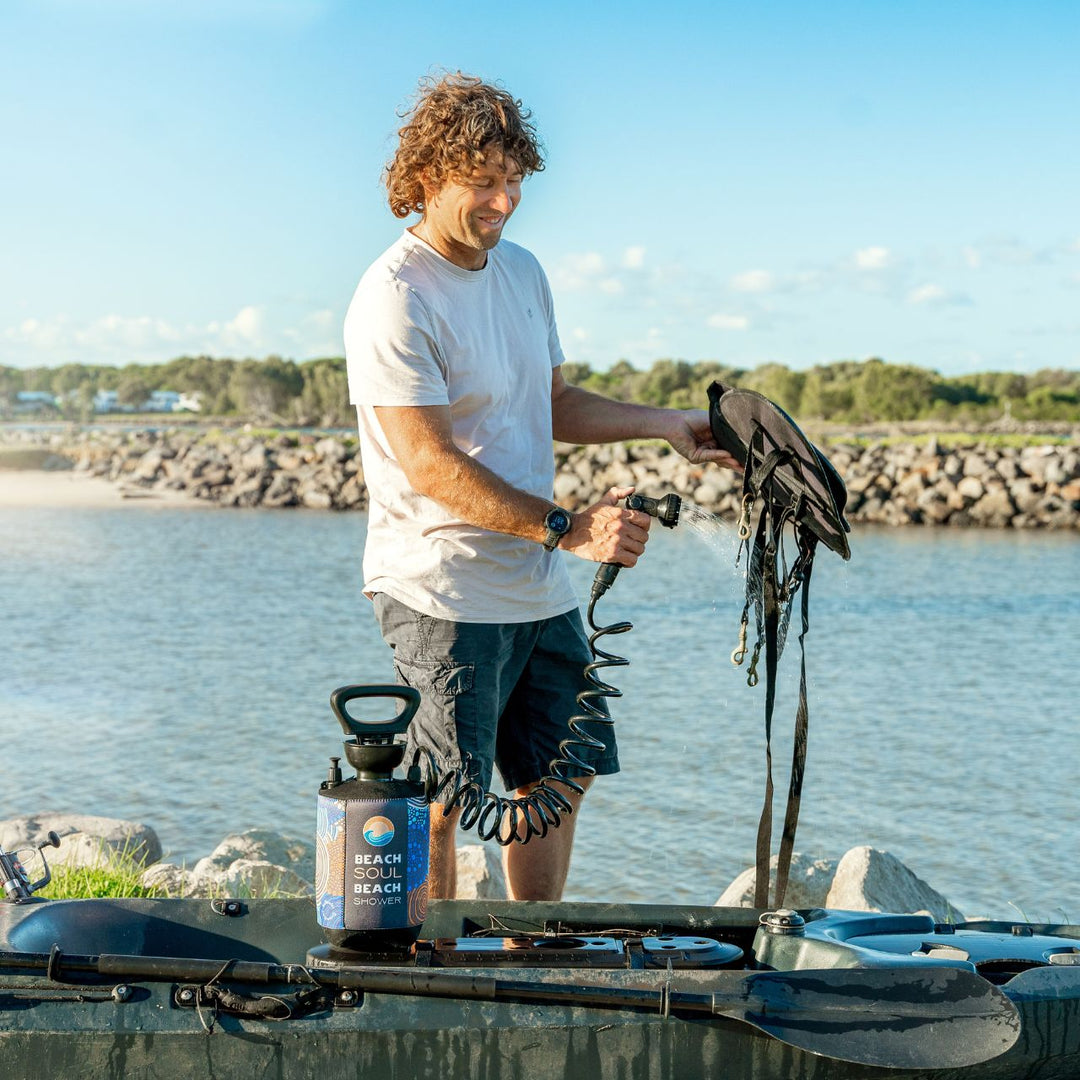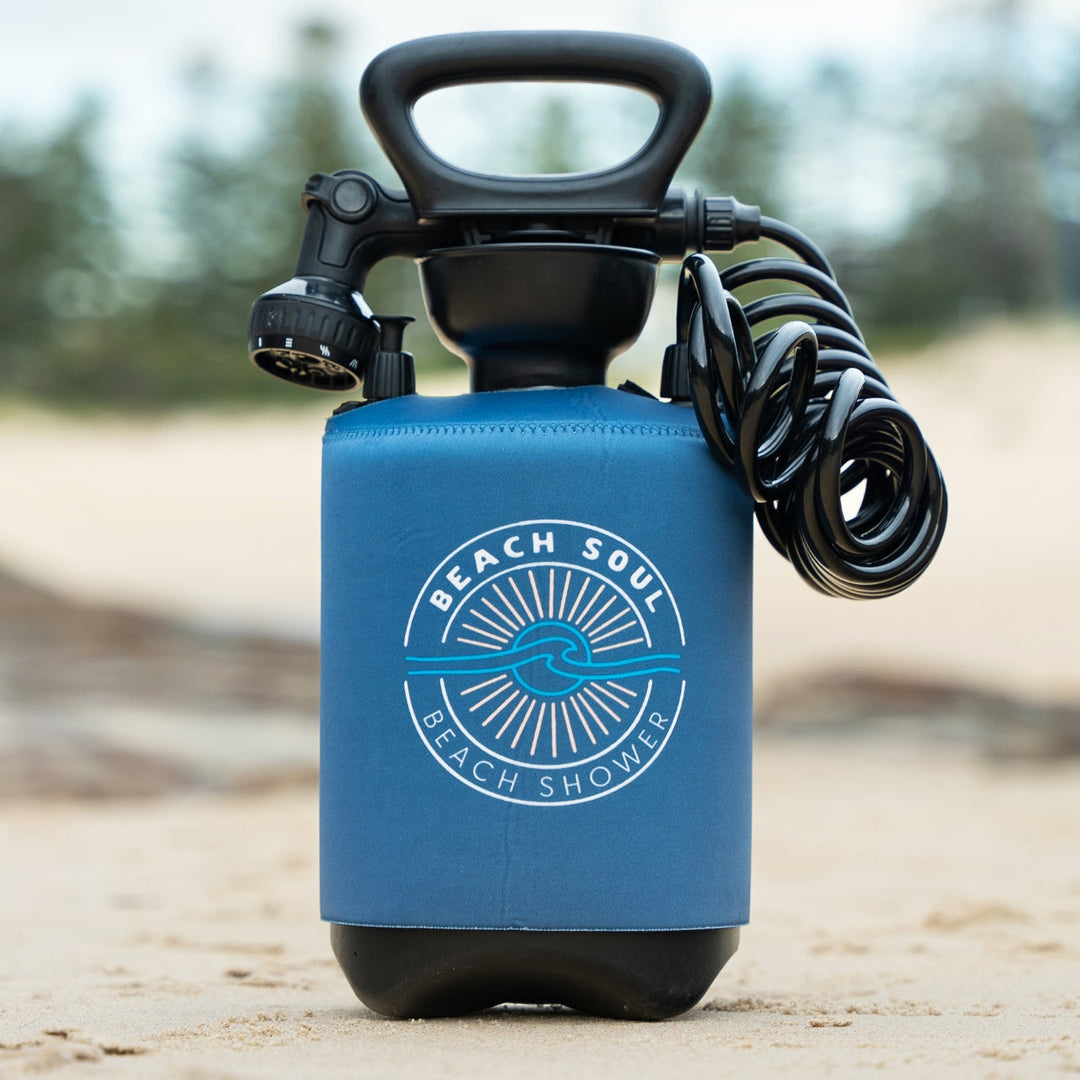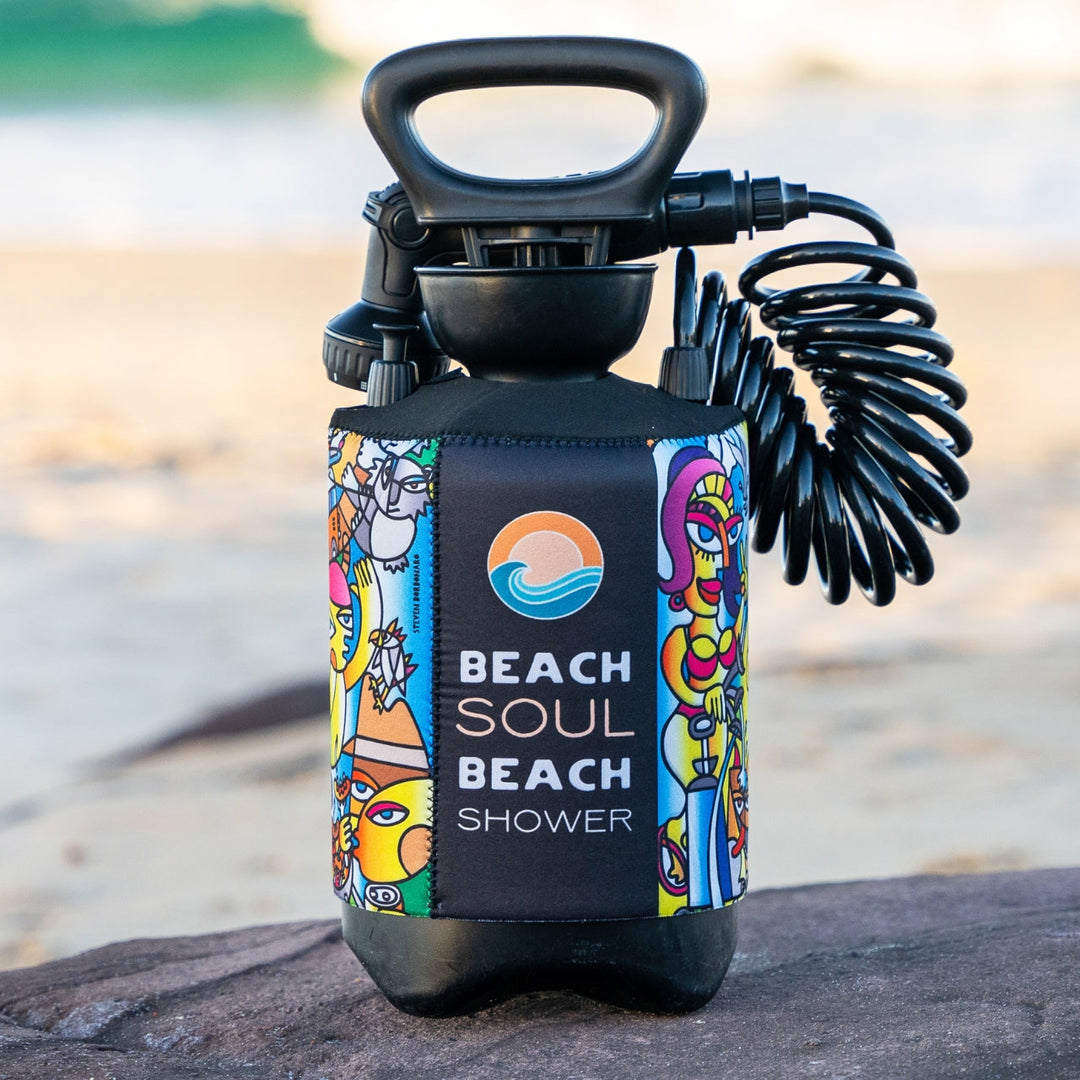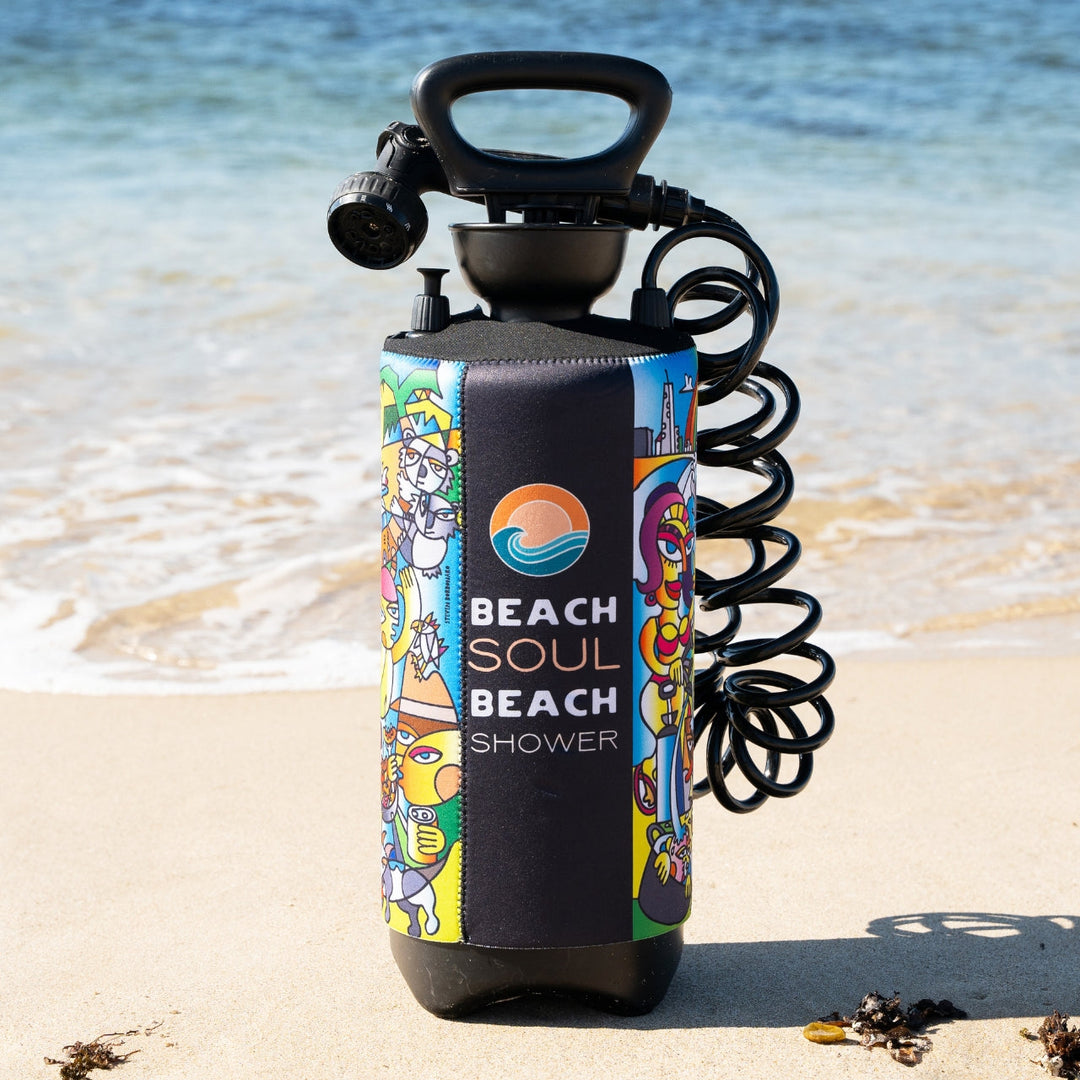 Sandy paws and muddy coats, no more!
Dogs are always gonna dog, which means that sandy paws and dirty coats are part and parcel.

Instead of being worried about what they roll in or run through through, why not grab yourself a Beach Shower?
Not only will it keep pooch feeling clean and comfortable after a beach or bush adventure, but it also ensures your car, camper or home stays paw print and doggy detritus free!

Pamper your pooch with a Beach Shower today.

We promise it'll become their new best friend (after you, of course).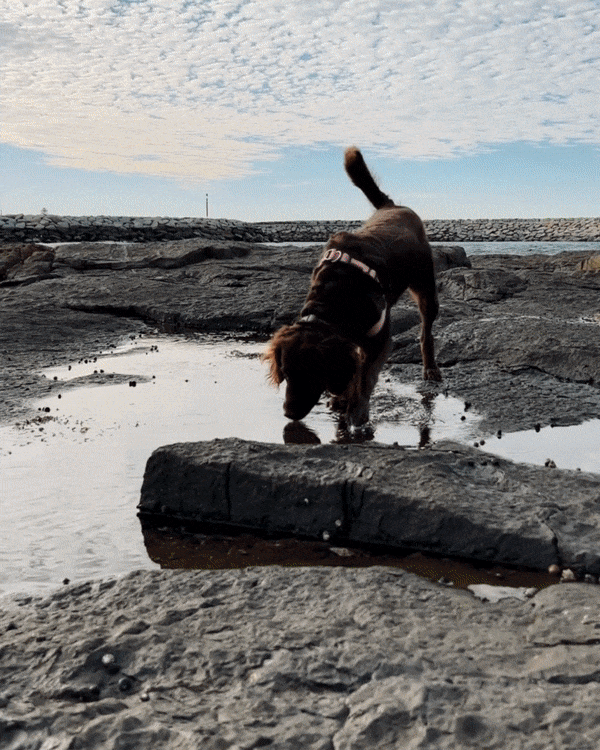 The Perfect Beach Shower COMPANION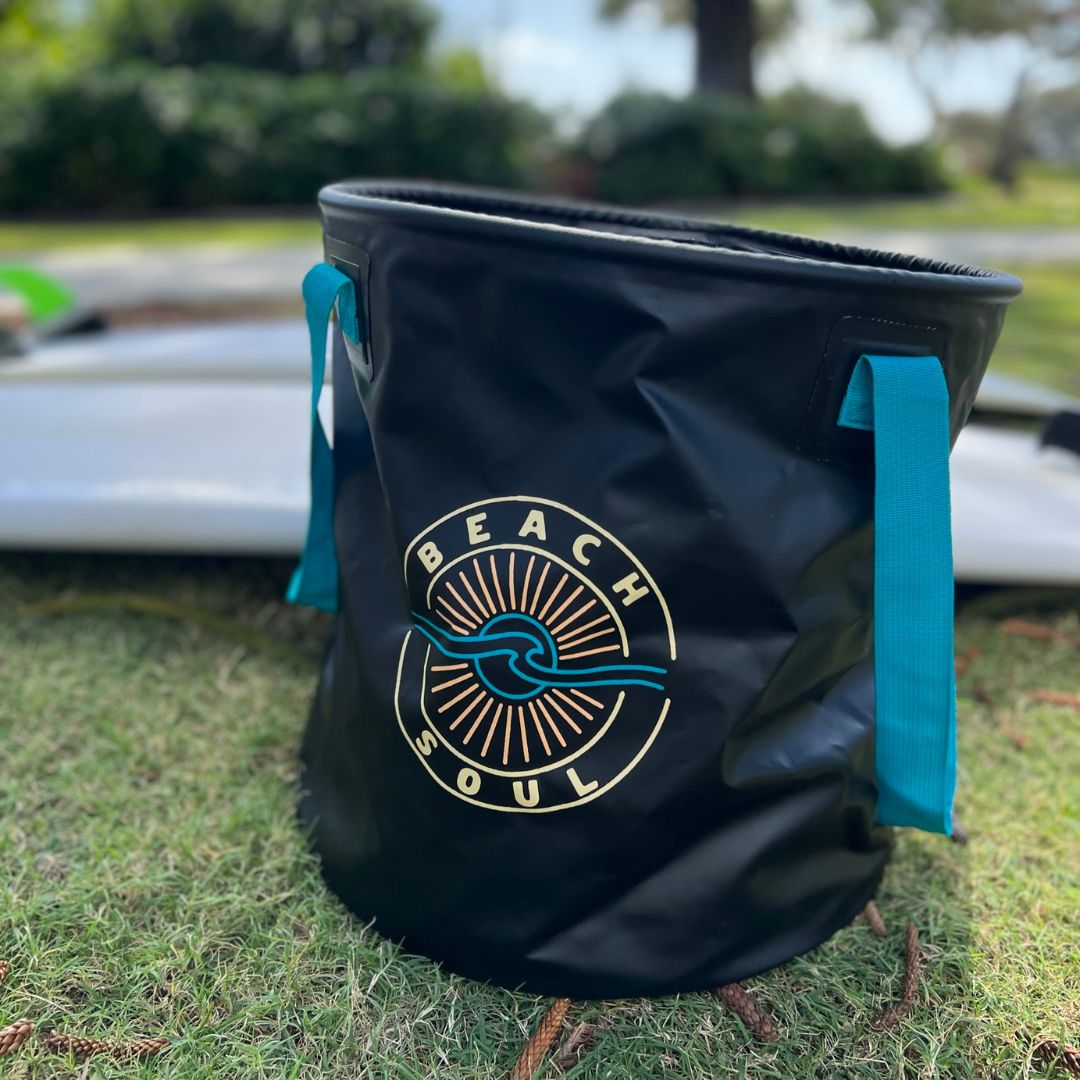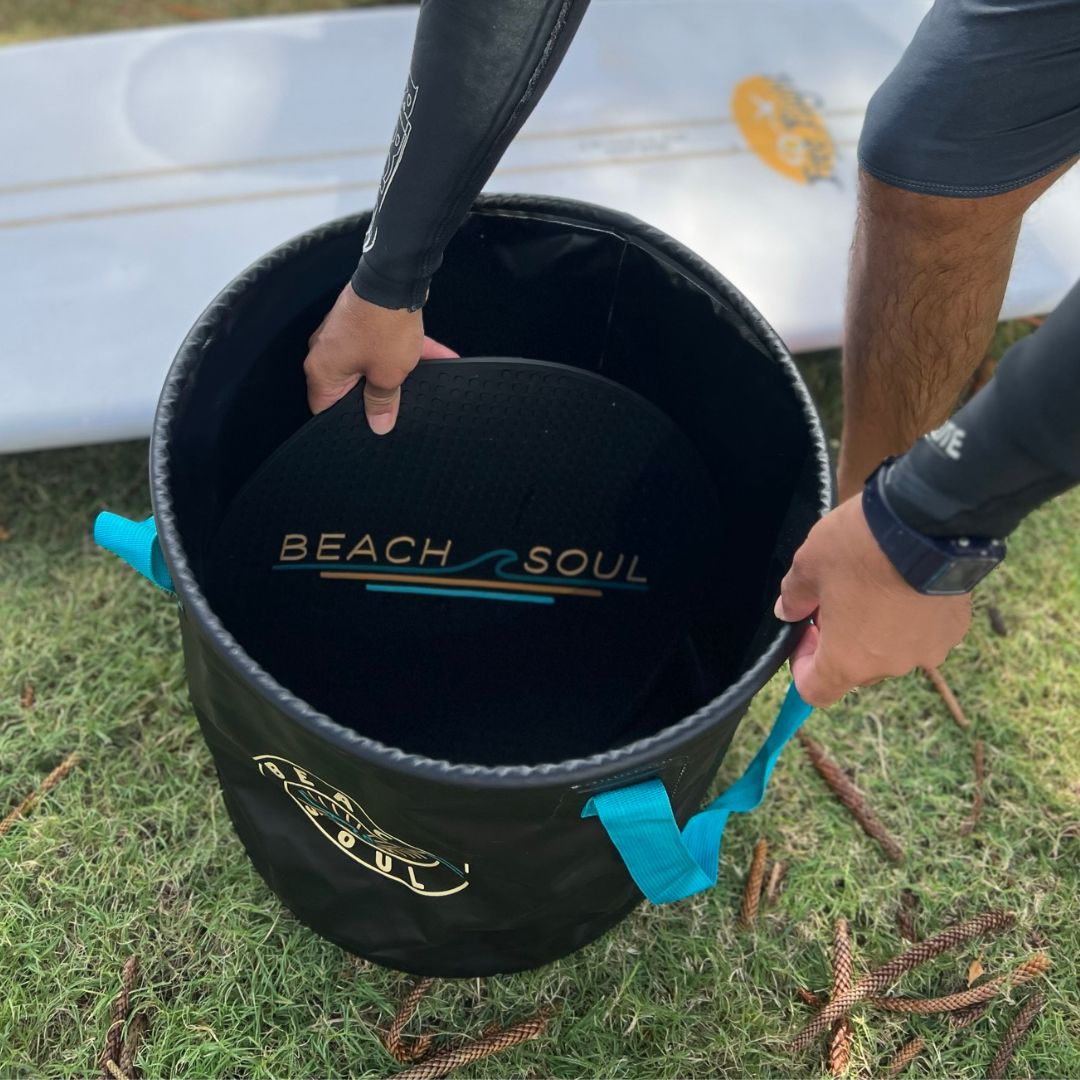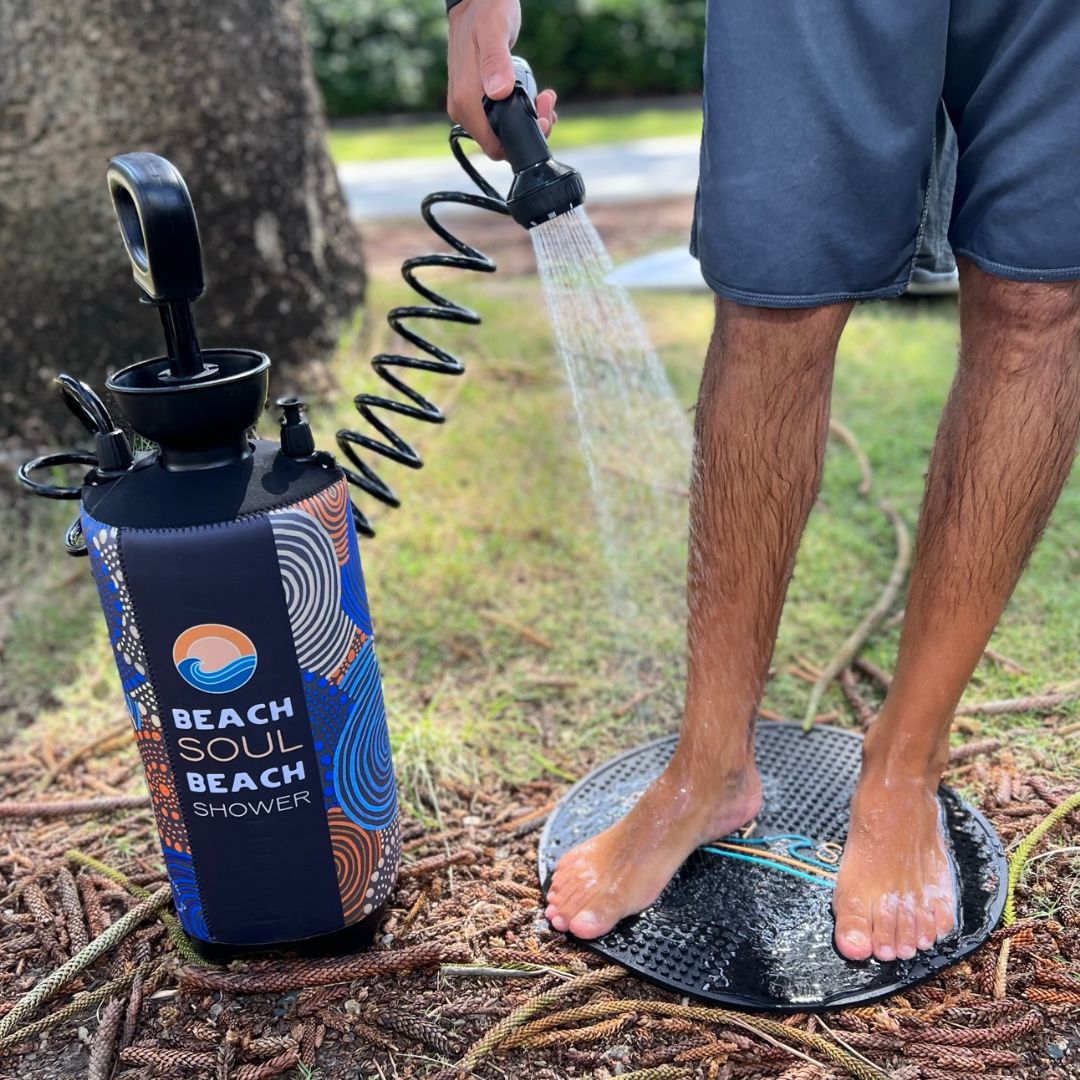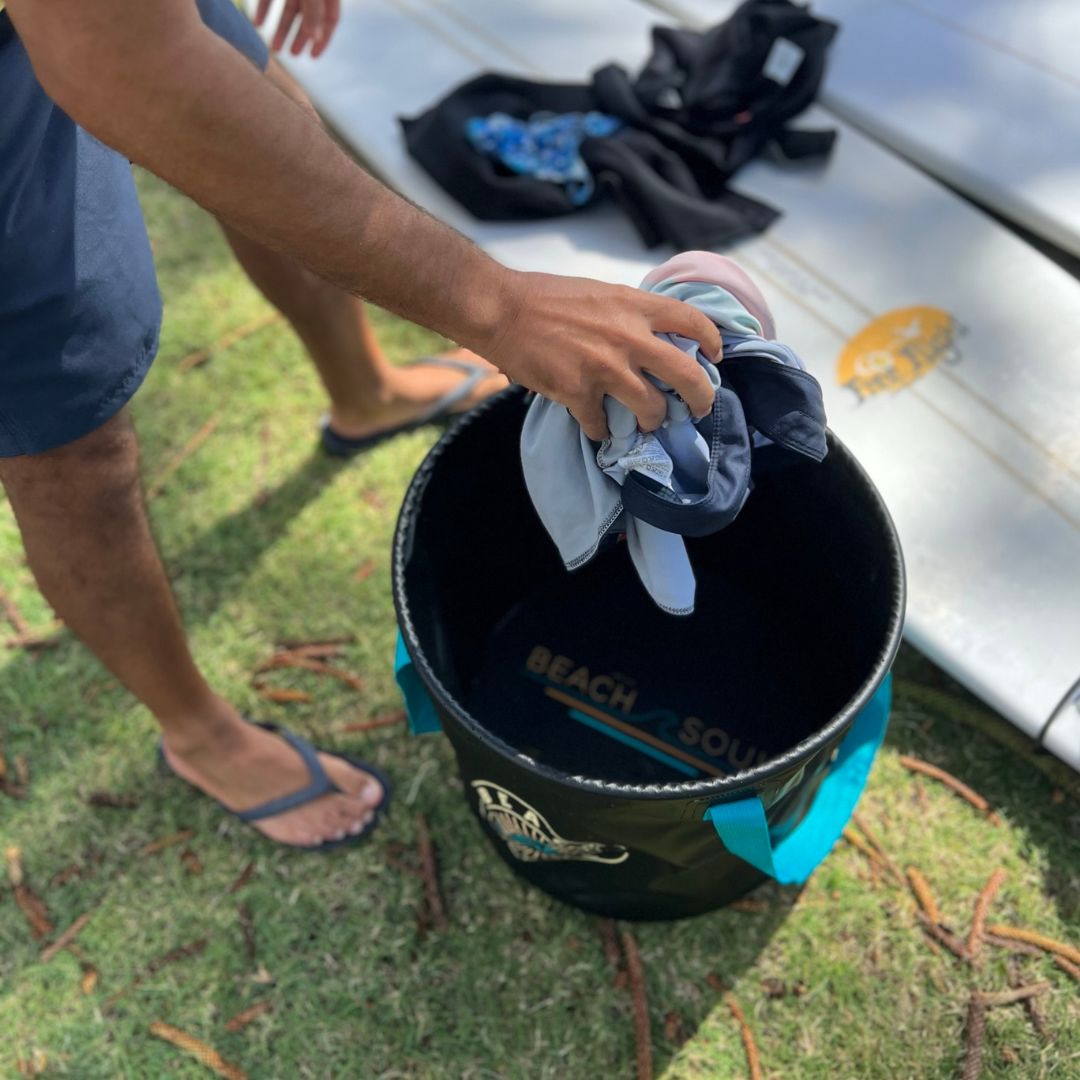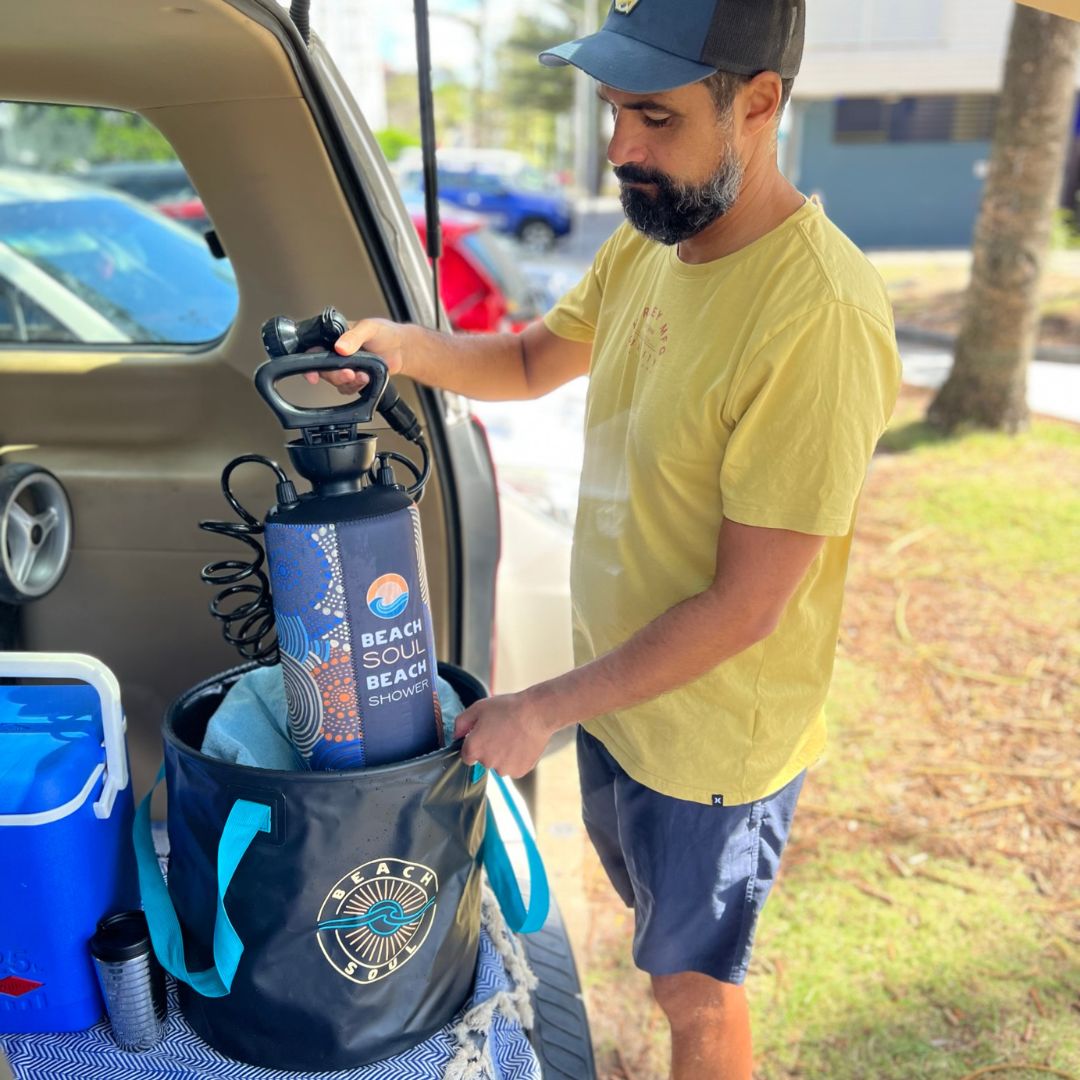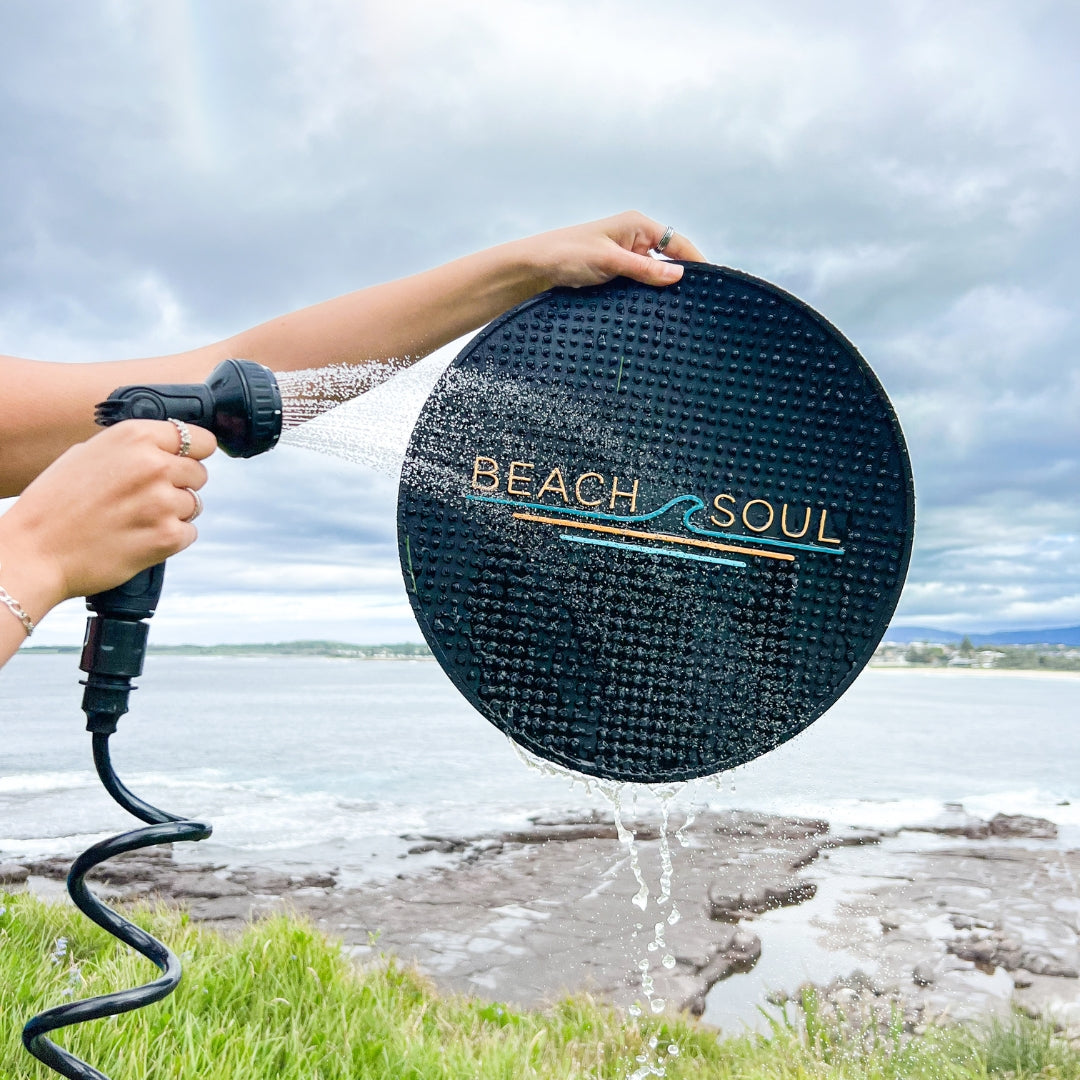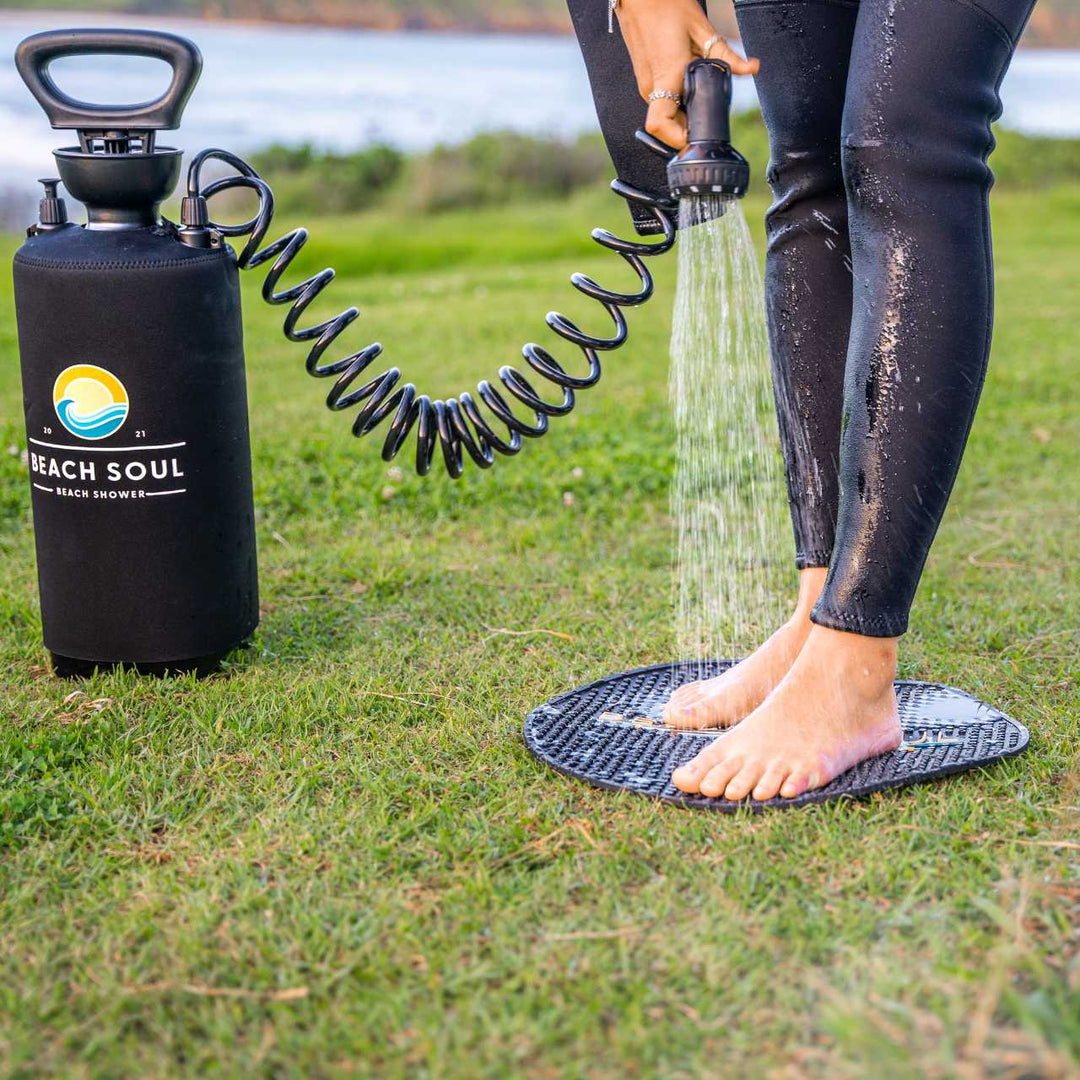 for the sandy, dirty and dusty Doggies
Wash the sand from their feet and legs
Rinse mud from their coat
Cool them down on a hot day to prevent overheating or excessive panting
Fill up water bowls
Treat them to a warm shower when it's cool
Keep them clean during camping trips
Hose off dusty paws before they enter the car or camper
Rinse your dog after they've had an accident
Keep wounds or open sores clean and dirt-free
For dogs that fear traditional bathing methods
Ideal for last-minute grooming situations during dog competitions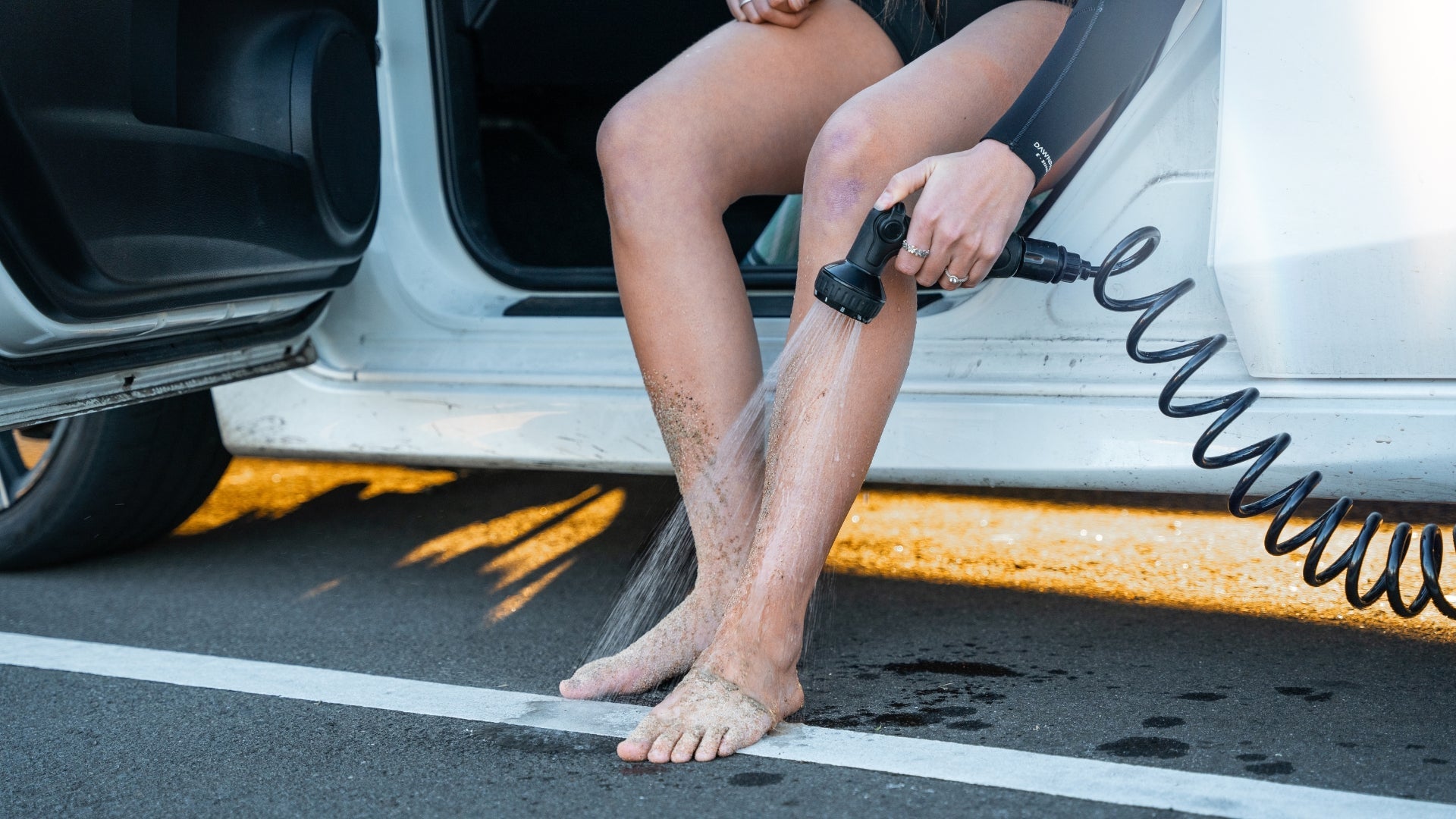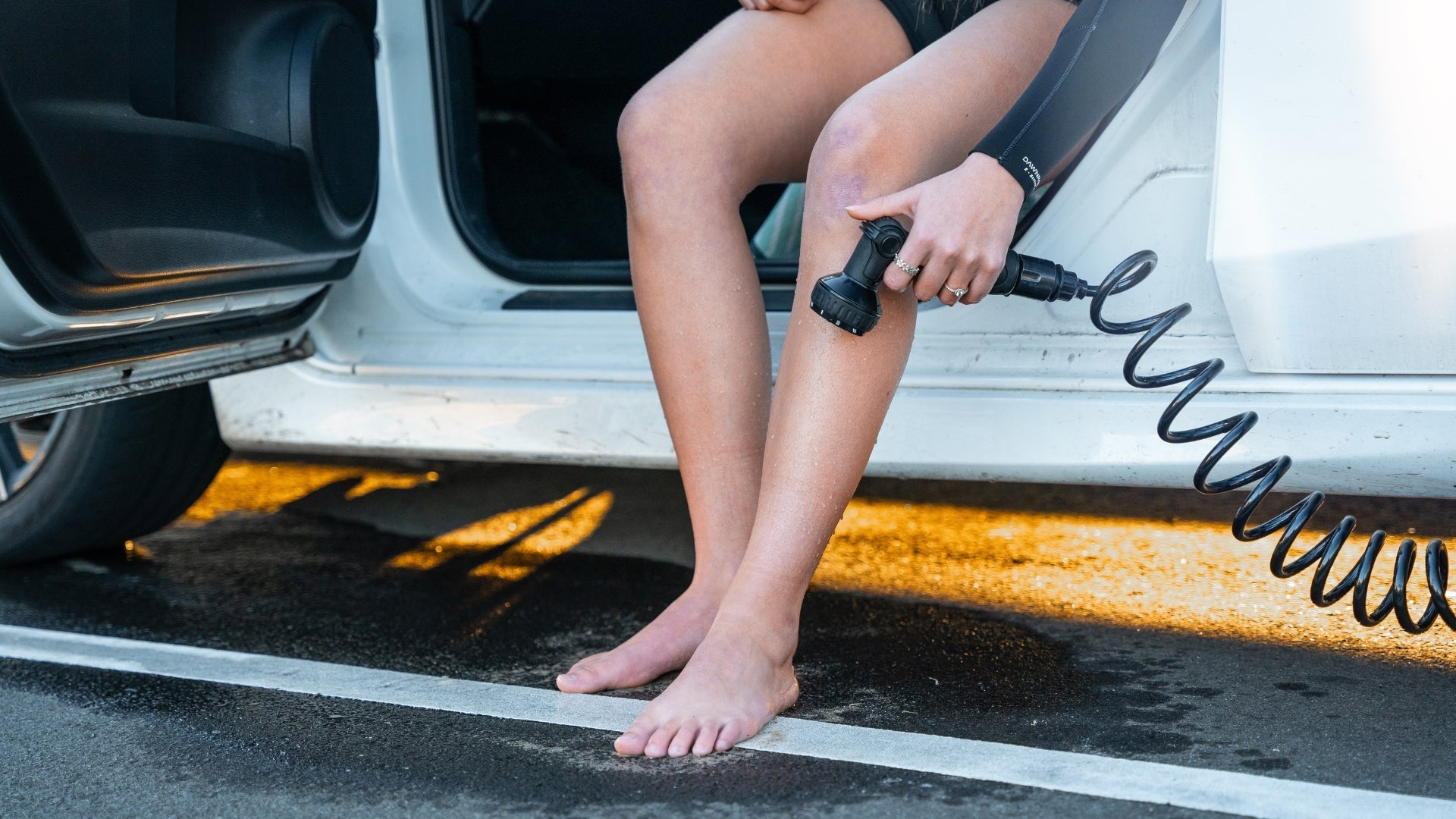 The hassle-free dog shower for all seasons
A portable dog-friendly shower is an absolute summer must-have.

It's awesome being able to rinse them off after a beach day so your car stays sand-free, but it's also perfect for ensuring they don't overheat or become dehydrated.

From the backyard to the campsite and everywhere in between, it'll become an essential part of your warm weather kit.

For dog owners who want to keep their four-legged mate cool, calm and comfortable when the mercury starts to rise.

Because the only hot dogs we like are between two buns!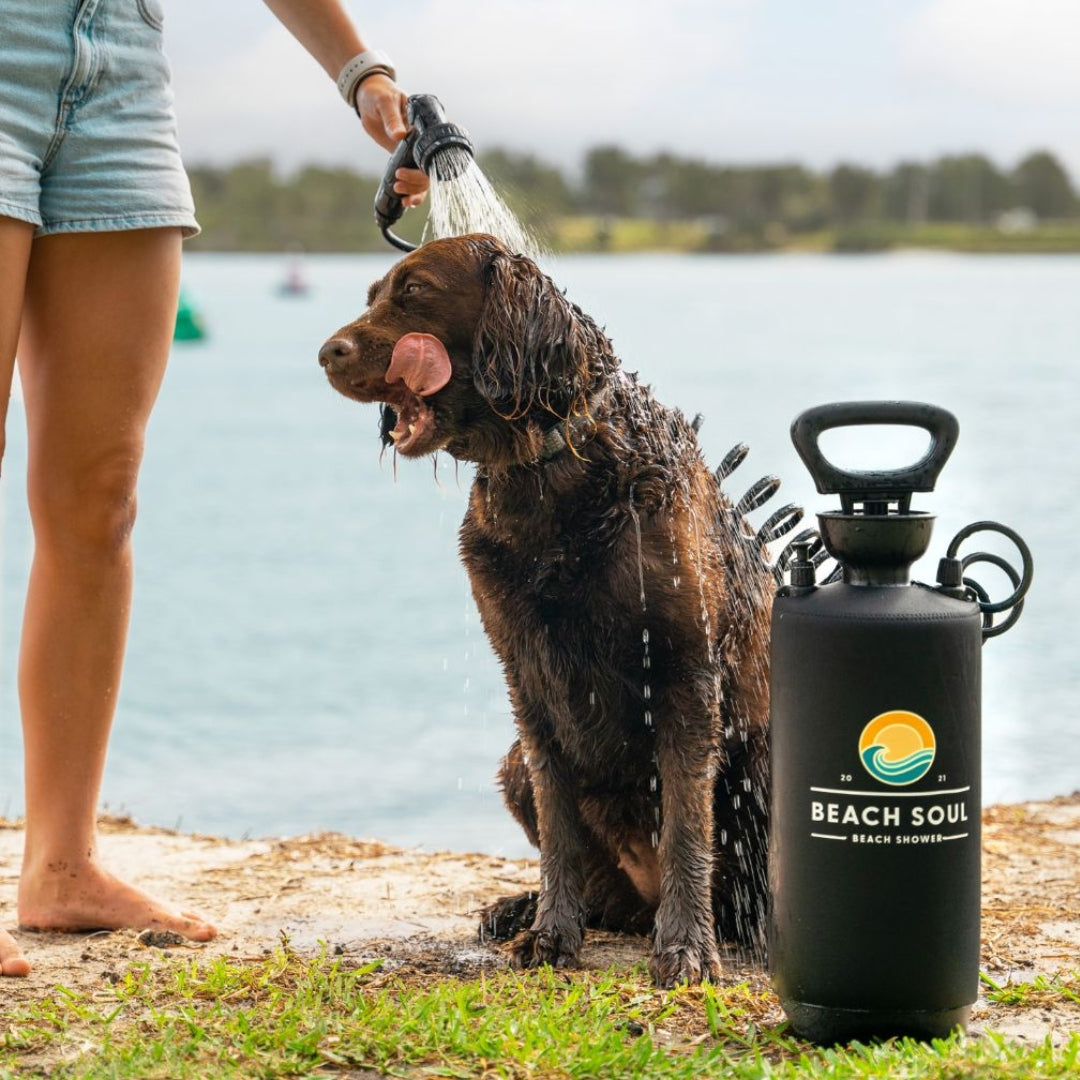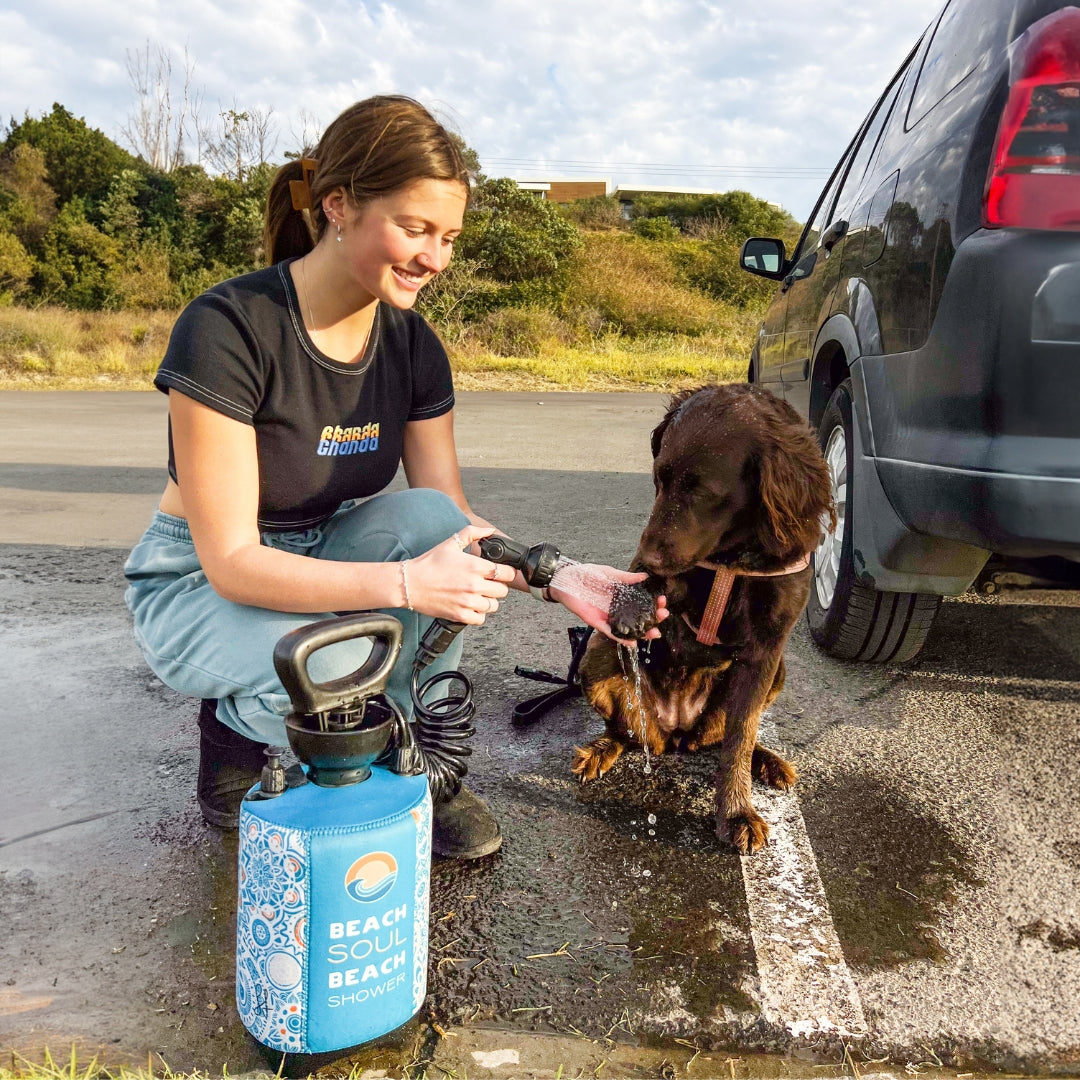 Not a fan of cold showers? Neither is your furry friend.
Luckily, our Beach Showers can be filled with warm water, ensuring your pooch can indulge in a luxurious bathing experience even during the winter months.

Say goodbye to the messy indoor baths and chilly outdoor hoses.

With our portable dog shower, you can keep your pet clean, happy and warm no matter the weather or where you go.

For a bathing or rinse-off experience you'll both enjoy!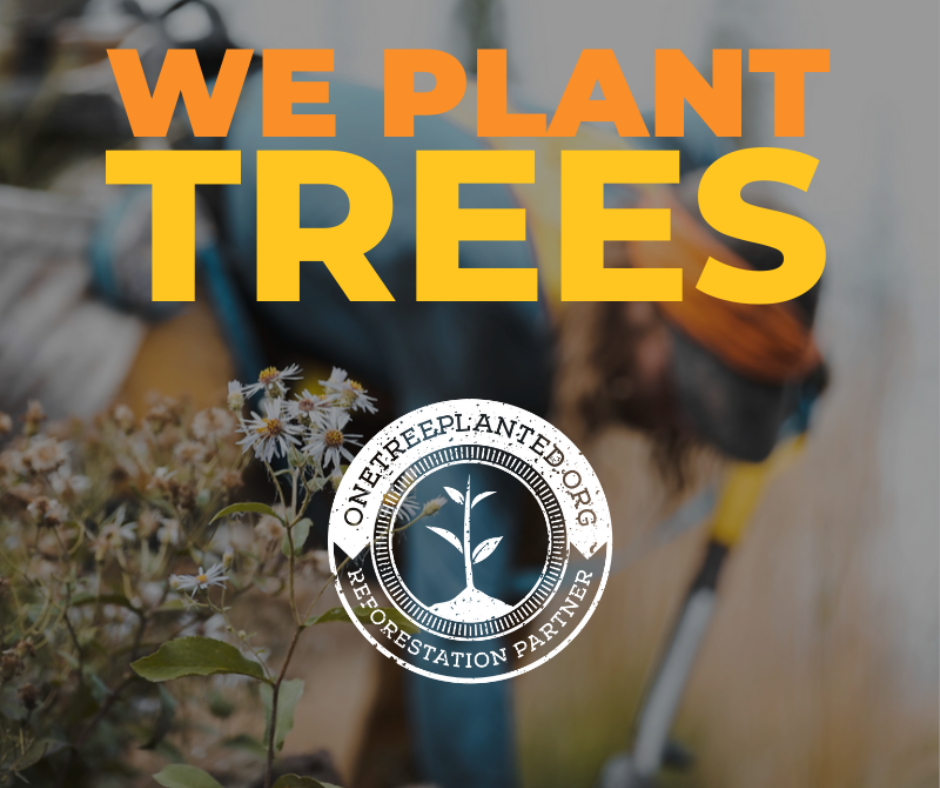 trees planted
To date, we've planted more than native trees in Australia and around the world .
More than just an outdoor shower brand
Not keen on contributing towards Big Shower? Don't worry. We're not some corporate behemoth with flashy offices in capitals around the world. We're a 100% Australian mum and dad operation that started Beach Soul® in order to keep the kids clean and the beach at the beach.
Now we're not only helping keep your outdoor adventures clean, relaxed and enjoyable, we're also planting 1 tree for every order placed AND supporting local Aussie artists with our different cover designs.
Our ultimate mission? To bring like-minded beach and bush lovers together by building a community of sand, dirt and dust-free legends. Are you ready to join the Beach Soul® movement?